<!- google_ad_section_start ->
New Year's Eve was your final chance to let your hair down, wear your favorite outfit and celebrate surviving another rotation around the Sun singing the first couple of lines of the same lilting song "Auld Lang Syne" and politely mumble the rest into your champagne glass.
From Scotland to Denmark and Spain to South Africa, places around the world enjoy this special holiday by exploding fireworks, partying, and drinking a toast to a happy and healthy year to come but each would celebrate it with their unique cultural traditions.
Here we have chosen for you the fascinating New Year's Eve celebrations around the globe.
So, if you are interested to find out how people are
celebrating the same day in other parts of the world
click on Next to move to the next page!

#1 – Stonehaven, Scotland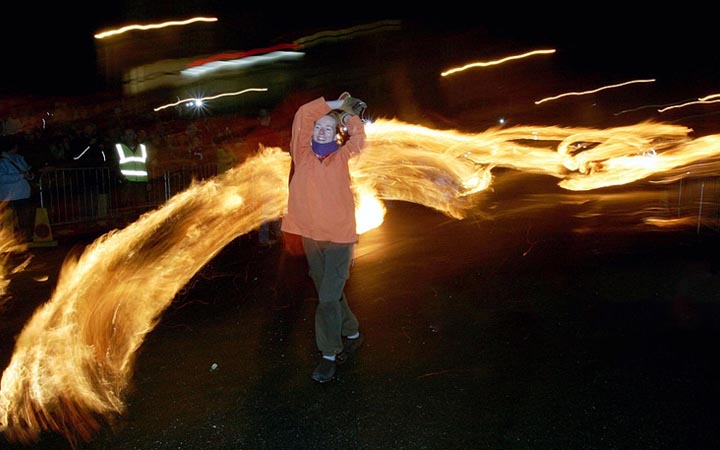 © Getty Images
Every year in the North Sea coastal town of Stonehaven, about 45 of trained professionals and strong Scots with their traditional kilts light up the streets by whirling balls of flame over their heads and then toss them into the sea sending showers of sparks into the watching crowd.
This terrifying yet exciting spectacle takes place at the stroke of midnight on December 31 and it is considered to be one of the most dramatic and famous of Scotland's many New Year's and Hogmanay fire festivals.
This tradition is believed to be a pre-Christian ritual that dates back over 100 years. It is practiced with the belief to purify and ward off the evil spirits. While many other Scots do believe that the fireball symbolizes the sun.
<!- google_ad_section_end ->