Some vacation destinations are just too good to resist. They offer beautiful scenery, reasonable hotel prices and guarantee that the trip is going to be interesting. Moreover, these traveling destinations can be recreational and help us pump up some energy to go back to our day-to-day life.
However, very often when we think of a place to spend the holidays, we look for the best online travel booking sites or contact our online travel agents right away without taking a lot of things into consideration. One of these things is bad air quality.
You may want to take a trip to Los Angles to see the beach or go hiking in a Mountain range in India, you book your short or long-haul flight and think you are ready. However, have you ever taken into account that your vacation destination may end up suffocating you, or even worse end your life?
Very unhealthy air quality is something that not often discussed by travel booking companies, but there are many YouTube videos and websites on Google that address the issue.
Some places have a high density of mobile sources of pollution such as planes, cars, and buses; while others keep on harming the ozone air through their industrial facilities. Either way, you should make sure you've done enough research about airborne pollutants before packing up your travel bag.
Here, we provide you with some vacation destinations that you should think twice before spending the money you saved up on them.
INTERESTED TO KNOW MORE ? GIVE IT A CLICK!
India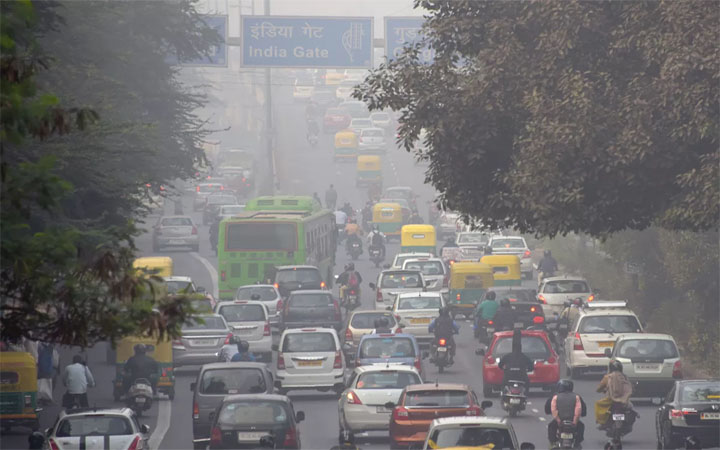 © Vox
Before traveling anywhere ask yourself the following question: what would be the air quality around me? This is a crucial question, especially if you are heading to India. The beautiful Taj Mahal is on the bucket list of many of us; it attracts tourists from all corners of the world.
However, this beautiful monument may not be worth it. When consulting global air quality, the city-Agra- has one of the worst air pollutions in the world. It is so bad that sometimes you won't be able to see because of smog, you may not even see Taj Mahal itself -other than an outline-.
How bad it would feel to waste your money on airlines and baggage without seeing what you came to see? You may think that there are many other places to see in India.
True, but know that other cities such as Mumbai, Delhi, and Kolkata are also one of the most polluted in the world. India's polluted air is a serious issue that led to the death of around 1.24 million in 2017.
Riyadh, Saudi Arabia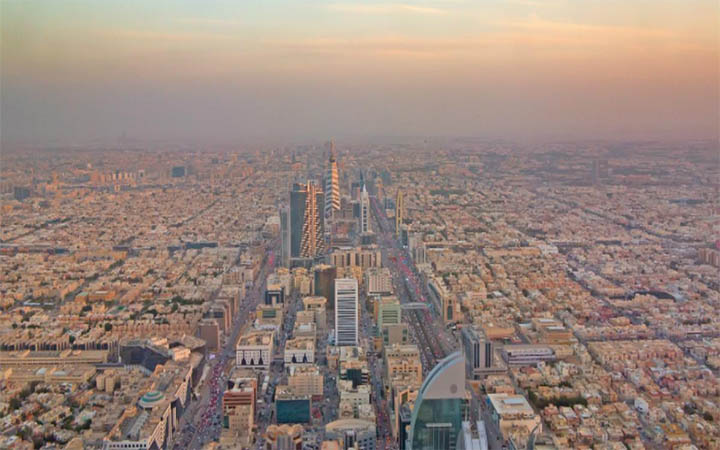 © The Active Times
Riyadh in Saudi Arabia is a tourist attraction in the Middle East. It is best known for its towers and attractions such as Al-Dir'iyyah, which is the ancestral home of the Saudi royal family.
However, being in the desert area, the city experience sandstorms constantly, and the small sand particles could be dangerous for the lungs. In addition, this capital of Saudi Arabia is very much polluted due to emissions from cars and factories.
So we advise you to stay away from Riyadh as much as you can because even if the government expanded efforts in order to improve the air quality, there will always be an unsolvable problem with sandstorms.
Los Angles, California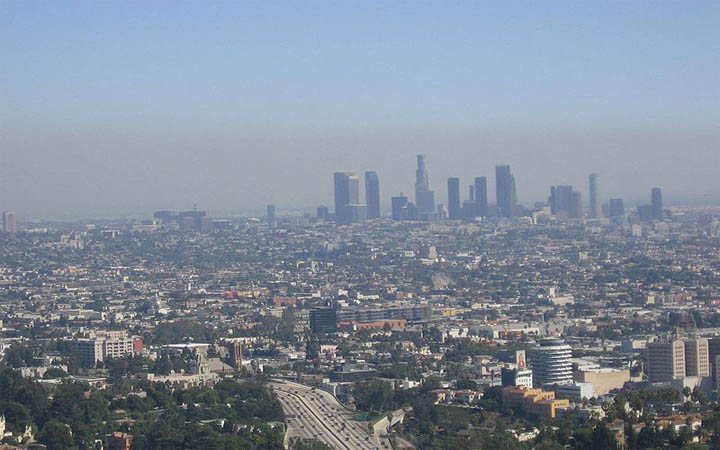 © inhabitat
Los Angles is one of the most known cities in the world. Often when we think of LA, we think of tourists attractions such as the Universal Studios Hollywood Disneyland Park and the famous Hollywood Walk of Fame.
True, it is the city of lovers and adventurers. However, one look at an air quality reader and all our perception of LA would dramatically change. The city of angels is considered one of the worst polluted cities in the U.S.
The rate of rainfalls in the state of California is decreasing year after year as well as the fires erupting in forests, in addition to the topography and weather conditions, make the city's EPA air quality index rise to above 100; which makes expert advising people with respiratory problems to avoid visiting the state.
Buenos Aires, Argentina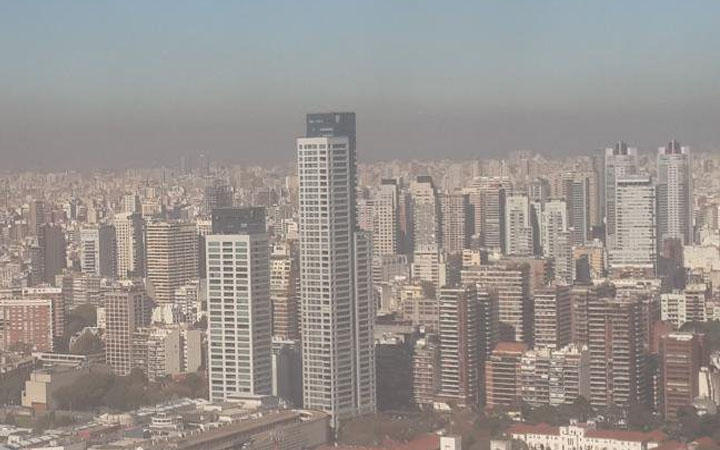 © bobandsuewilliams
The level of air pollution in Buenos Aires, Argentina is slightly worse than the one in Los Angles. The city experiences high levels of smog in the summer when the temperature rises.
Moreover, being the third-largest city in South America means that there is a huge number of cars and other vehicles –running on diesel- moving around the city; thus, the numbers are big when it comes to emissions rates.
According to a case study conducted by GAIA, air pollution in Buenos Aires is found to be caused by urban and meteorological factors and not only the high level of emissions, which leads to a significant increase or decrease of contaminant concentrations in the air. Either way, Buenos Aires is a city to avoid during your travels.
Beijing, China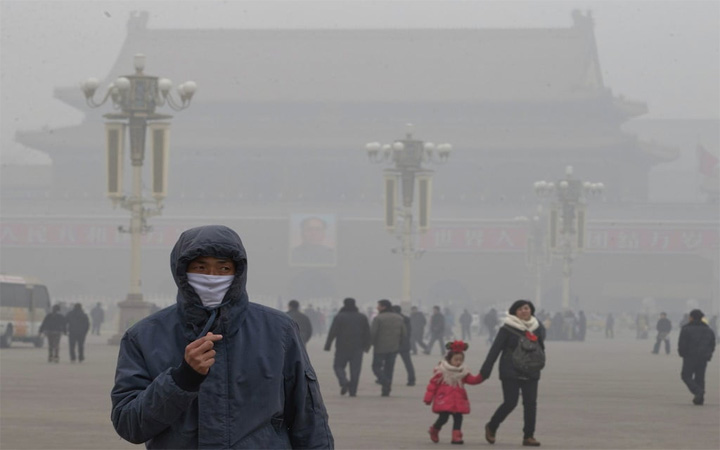 © Skift
With the footage that we get of the city on our smartphones or TV's every day, it becomes hard to imagine Beijing without its "trademarked" smog. Actually, the smog in China is so thick that a man by the name of Wang Renzheng, aka Nut Brother, made an actual brick by vacuuming smog out of the air.
Moreover, the air quality index is chocking and can leave you in a "wow". If you think that 100 for Los Angles is a lot, well, how about 400 or even 500? I don't think we should say anything more at this point. If you don't have to go to Beijing, don't free-willingly go to Beijing.
Paris, France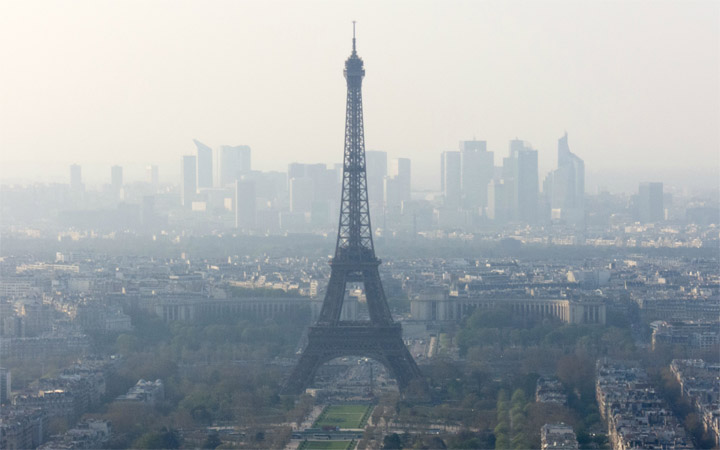 © EURACTIV
Everybody loves Paris; it is the city of love and arts. Top travel booking sites are always in competition to provide the best traveling offers and discounts to the city. We may even go and spend the last penny in our credit cards and still feel satisfied with our trip.
However, we shouldn't let the beauty of the city distract us from the fact that it has poor air quality. In fact, emission from cars is one of the biggest concerns of officials in the city of lights.
But what's really distinct about officials in Paris is that they are aware of the pollution problems they have and are seriously thinking about resolving them. They introduced some initiatives to make people use their cars less, such as providing free public transportation on days with thick smog.
Bangkok, Thailand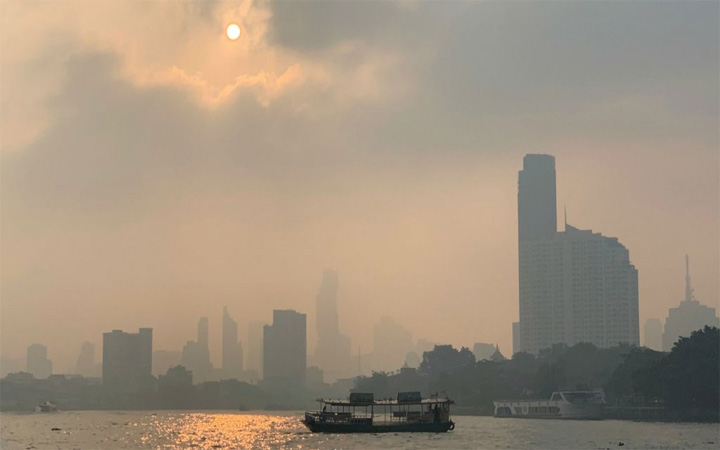 © France 24
Bangkok is a famous vacation destination that has a lot to offer. Many people prefer the city because they can do a lot of activities in it without emptying their bank accounts. Unfortunately, Bangkok has a downside, which is the air pollution crisis.
The microscopic particles in the air can lead to lung and cardiovascular complexities. Sometimes the smog forces the residents of the city to stay in their homes until it's gone. Furthermore, Doctors in the city are warning that it might face health problems epidemic if the pollution maintained its actual level.
Despite being late in making an intervention, the government is doing its best to fight the air pollution problem. It uses planes that spread chemicals to trigger the rain and use water cannons to clear the dust.
Lagos, Nigeria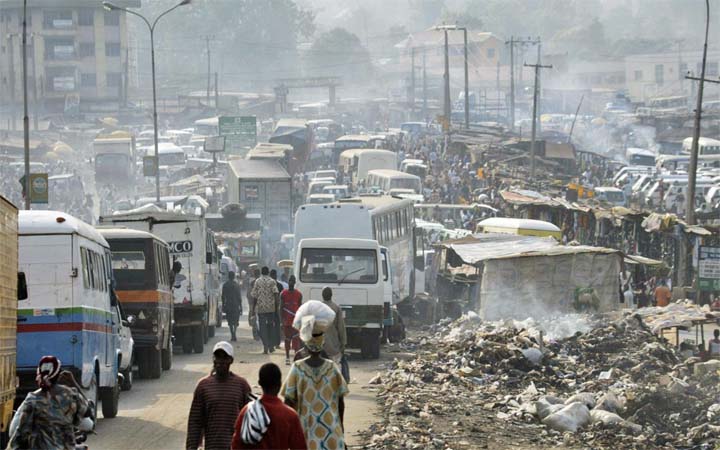 © Franceinfo
A lot of people go to Africa for a safari vacation trip in order to see the wildlife or even see another different part of the world. However, in case you were in Africa, avoid visiting Lagos in Nigeria. The levels of pollution in the city are outstandingly high.
The terrible traffic and the very weak power grid in the city are the main factors behind the rising in pollution degrees. Many people rely on diesel generators in order to power their houses with electricity, which causes serious environmental problems.
The city also undergoes intense sunlight that causes thick smog and health issues for its residents.
Travelling, especially for a vacation, can be full of surprises; no matter how much calculations you make, there are issues that emerge out of the sudden with no previous warnings. That's the reason why we would like to emphasize on getting travel insurance.
Before you head to the airport, contact insurance companies and look for the best and cheap travel insurance policies, compare these travel insurance policies and save on your travel insurance without compromising the quality of the services in your insurance contract.