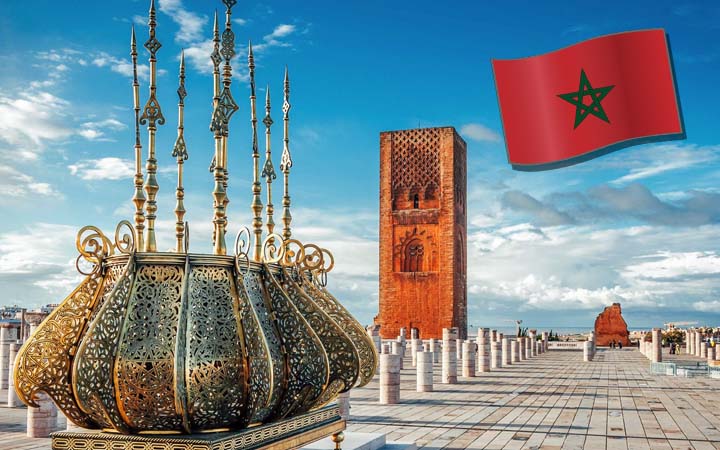 © Getty Images
Dreaming of an exotic, fascinating, and unique destination that will leave you speechless and change you forever after? Well, Morocco is the one for you.
It's true that the world is filled with magical places to visit but this one, I dare say is not only a gateway to Africa but also a country of dizzying diversity, striking beauty, bewildering culture, and great history!
So, whether you are a culture lover, backpacker, adventurer, couples, families, or foodies, Don't hesitate to Click on Next to find out why Morocco is a great and a must-visit destination that has something to offer for everyone! It's time to explore, dream, and discover! Set your wings free, you are born to roam!
CONTINUE READING ON NEXT PAGE
Trekking in Morocco's diverse Mountain Ranges!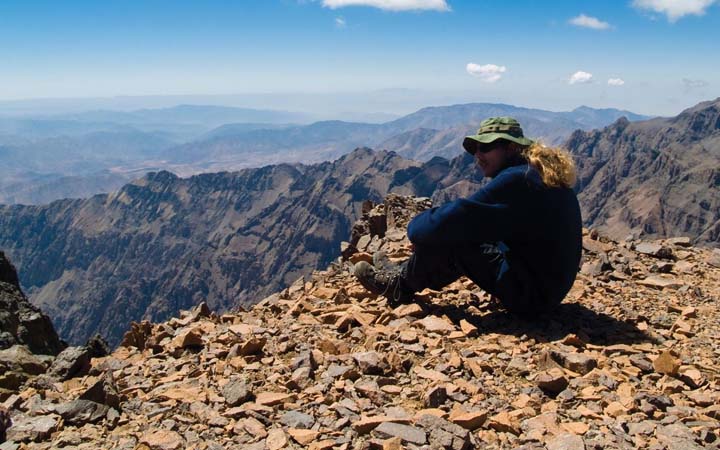 © Lonely Planet
Morocco is the best outdoor experience you can ever have. The epic mountain ranges, the majestic landscapes, the rich wild nature all fight for your attention !!
Wanna take a walk? what are you waiting for !! Morocco's Atlas Mountains have three separate ranges, namely the High Atlas, the Middle Atlas, and the Anti Atlas and of course, let's not forget to mention the Rif Mountains too.
It's true that the latter does not have the high peaks of the Toubkal region or those dramatic, noticeable gorges of the Anti-Atlas Mountains, but surely offer some unique laid back trekking and breathtaking views of the azure Mediterranean.
In fact, each of these mountains provides adventurers with a variety of hiking experiences that meet with their different levels of skills and experiences.
Among other interesting activities and attractions, travelers can enjoy in Morocco's Mountains are Hiking, mountain biking, horse riding, as well as visiting Berber villages and discovering the local wildlife.
Camping In The Stunning Moroccan Sahara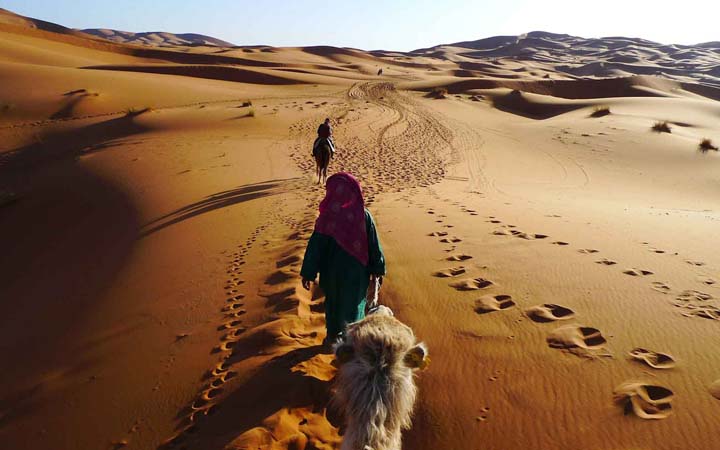 © Travel Advisor
Yearning to spend a night or two in the arm of mother nature and closely examine the beauty of the desert and its holiness of silence?
Guess what, Morocco offers some unforgettable, simple, and breathtaking pleasures where you can choose to trek by foot, ride on the back of a hardy camel in case you want to appreciate the details of the desert or explore by horseback.
You can also sail across the warm golden sands in a four-wheel drive in order to quickly go through the sandy roads through the desert villages. At the end of the day, no matter how you choose to explore it, you cannot be mistaken as you will definitely enjoy the impressive, various landscapes that the Sahara has to offer!
One thing you Must experience in Sahara desert is camping under the canopy of stars, devoiding of any air pollution, and listening to the sound of nothingness.The quietude and space of the Sahara are just hard to describe, the dark night-skies are boundless, and the desert scenery is otherworldly.
Continue to Page 3
Stunning And Amazing Beaches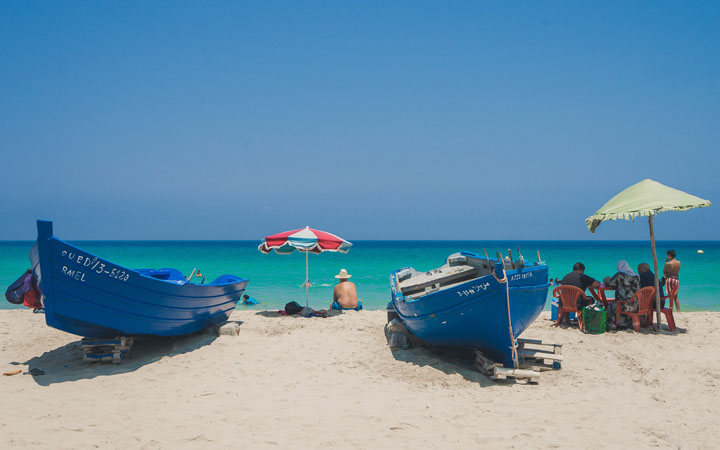 © Lovetrotters
Yearning to have that beautiful and attractive tan? Starving for some vitamin D, blue waters, clear skies, and warm sand? Why don't you arrange a trip to Morocco and make your wishes come true?
The latter has one of the most beautiful beaches lining both the Atlantic and Mediterranean coasts that offer a wide variety of activities and water sports that make the experience even greater!
The Ancient cities and The Exquisite Architecture!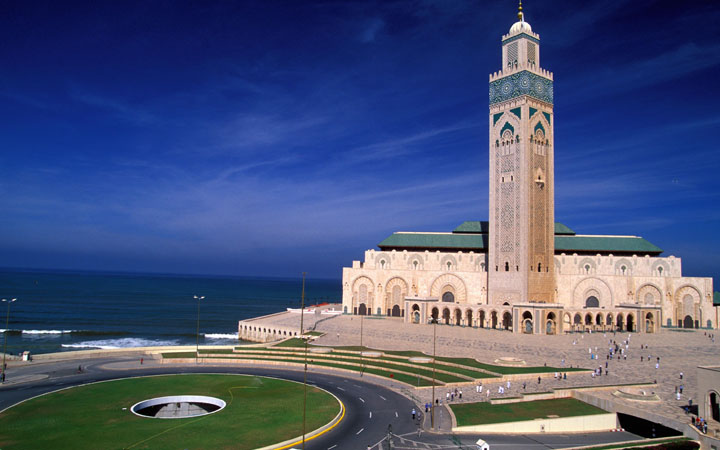 © TripMyDream
Morocco is a melting pot where so many cultures, religions, and traditions are peacefully co-existing with each other. This diversity is therefore reflected in the country's varied architectural beauties that are found all over the nation.
From majestic mosques design to awe-aspiring traditional riads and buildings featured with beautiful tile work, decorative carvings, woodwork, and also plasterwork.
Some of the beautiful places that you should seriously consider visiting are The Hassan II Mosque located in Casablanca city, The Saadian Tombs found in Marrakesh, the Grand Mosque of Tangier, and finally the Mosque and the University of al Quaraouiyine in Fes in addition to many more.
Moroccan cities are some of the most exciting on the continent. There is a mixture of the modern and the ancient, the old and the new where each and every corner tells you a story and narrates a history that you would never ever hear elsewhere!
Continue to Page 4
Gastronomical Delights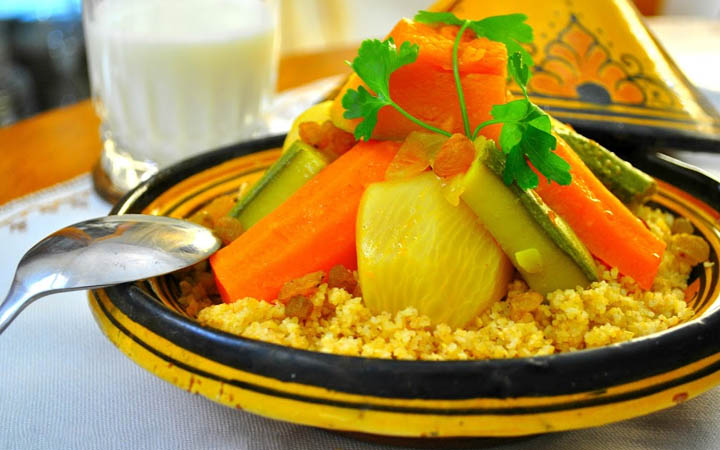 © Mariages.net
Morocco is known for its colorful, delicious, and mouthwatering dishes world over. The Moroccan cuisine is a rich mixture that is influenced by the Arab, Berber, European, and African kitchens. Therefore, Morocco is an invitation for the foodies who yearn to learn how satisfying one single bite can be.
If you need some suggestions, I recommend trying the most-well known Moroccan dishes such as couscous, Harira, Pastilla, Bissara, and the list is still too long. Trust me, it's an experience that you would love to take again and again.
Most importantly, don't forget to taste to discover the distinctive flavor of the Moroccan tagine as it is super yummy and delicious. Also the Moroccan sweet pastries, and the fresh oranges!
Shopping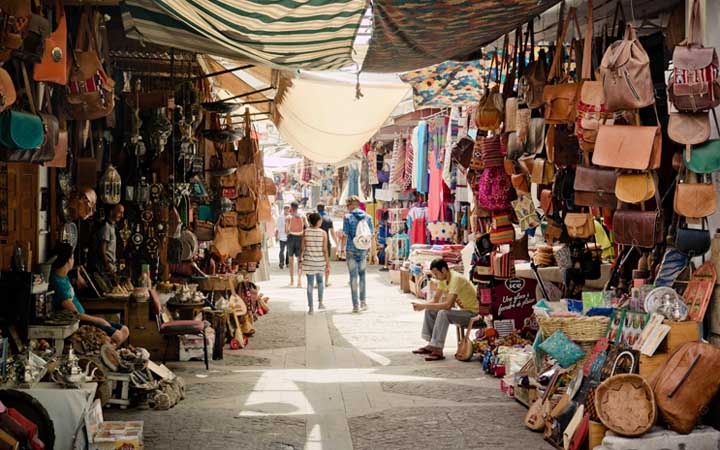 © Tours & Travels
It is quite impossible to visit Morocco and go back home without any symbolic and traditional souvenirs. In fact, shopping in Morocco is very interesting and to shop, you need to head to Souks, the traditional marketplaces, that provide a large choice of Morrocan artisanal crafts and goodies, including leather goods, baskets, carpets, jewelry and much more!
Continue to Page 5
Safety, Security, And Hospitality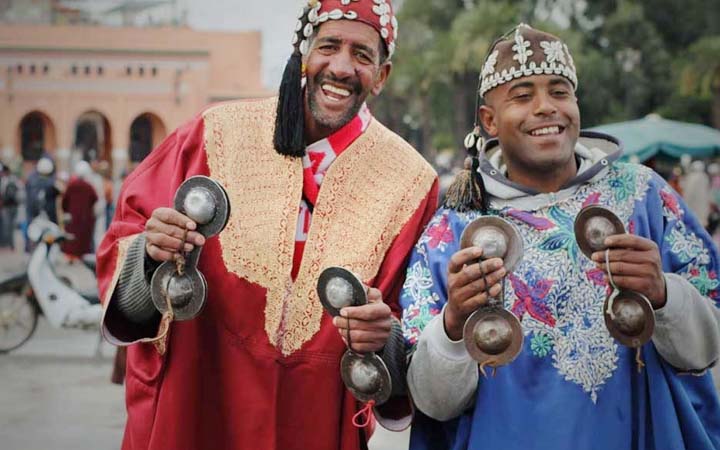 © friendlymorocco.com
Morocco is a peaceful, stable, and secure destination for foreign travelers. In fact, it is a country known for the warm hospitality of its people who are considered to be one of the most tolerant of the Arab nations.
They are also famous for their friendliness and openness. They welcome travelers and treat them like family and if you have the chance to visit Morocco you will see how easy it is to socialize with them and how quickly it will take you to feel like you are actually home!
What's even more interesting about Morocco and it's people is that communication will never ever be a problem. So, whether you speak, English, French, Spanish or any other langue, you will always find those who can understand you!
So, no worries, you don't have to learn Arabic to visit Morocco unless you want to take the challenge and live one whole different experience! Morocco is without a doubt magical and is just waiting to be soon discovered!