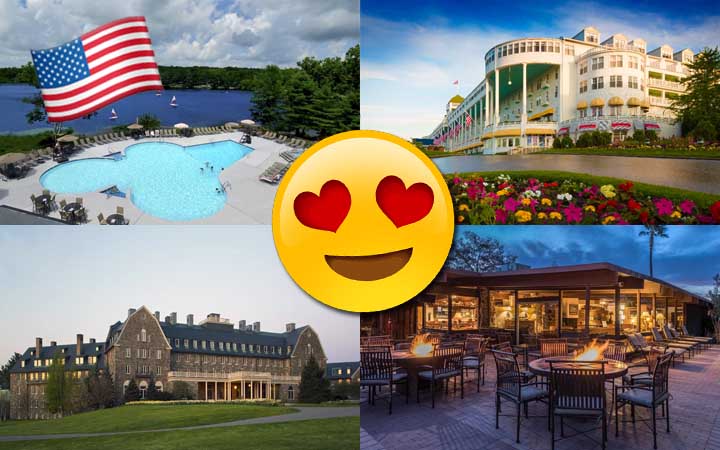 © ourtripguide.com
I want you to think about somewhere special where you can close your eyes for a second and open them again to find yourself in one of the most desired places on earth where you can renew your energy and your lifestyle. Don't go farther than your own country!
Curious to know more, Click on Next to move on to the next page to discover 10 of the best all-inclusive resorts in the United States.

Turtle Bay Resort in Oahu, Hawaii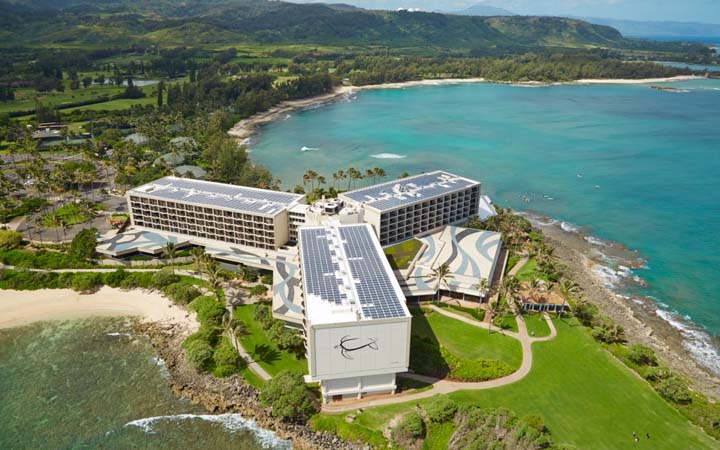 © World Property Journal
Right on the North Shore of Oahu, Turtle Bay Resort is located. It is a heaven on earth where you can spend hours appreciating the breathtaking views of the Pacific Ocean along with the giant palm trees and still you won't feel bored.
It is like a dream from which you'll desire not to wake up. Each and every spot in this resort bewitches your soul with the beauty of the place. That's in addition to all the extensive activities that this place offers.
The latter activities make this resort the perfect place for the active and vivid people who seek both nature and adventure!
Grand Hotel on Mackinac Island, Michigan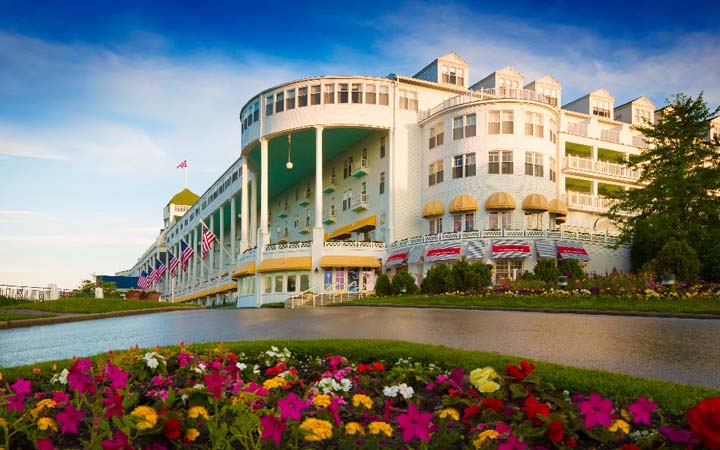 © michigan.org
If you are yearning for going back on time to taste the simplicity yet the sweetness of the old days where you have to ride your horse and seek that secret place where you have promised to meet your lover or you are very simply want to be treated like a royal, sleeping in a comfortable bed and decorated bedrooms, then, with not a single doubt, The Grand Hotel, is the best place for you! The latter lies on the top of a bluff in the historical Mackinac island.
Here, there is no room for an invention called the car but horse-drawn carriages. It is truly the best gateway from the hustle of modern life. It is tasting life differently, and sipping its sweetness in a cup of tea that you'll enjoy drinking while sitting in one of the world's longest porch. Be honest, isn't it seductively tempting!
Continue to Page 3
Vista Verde Guest Ranch in Clark, Colorado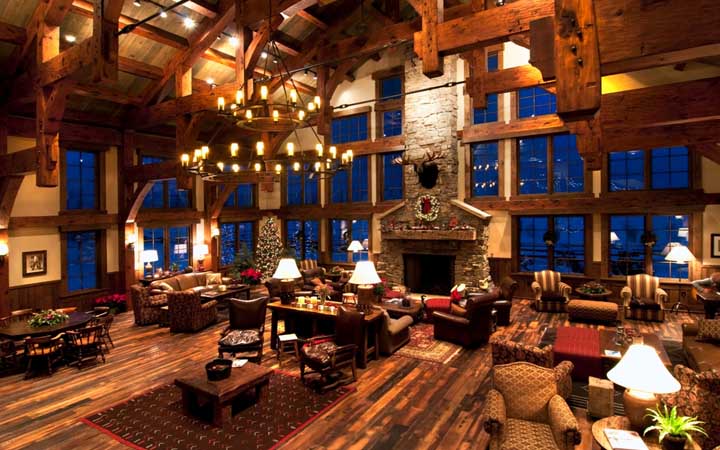 © TripAdvisor
Vista Verde Guest Ranch is just another opportunity for you to be a better person. It gives a chance to live a healthy lifestyle. Imagine, how restorative this could be.
Waking up early in the morning take a dip in that swimming pool or practice some yoga and rest your soul, mind, and body. It is the best choice for those who crave to be disconnected for a while from the worries and burdens of life.
Once you get there, you will be surprised to know that the guest rooms include no technology, which is really a great opportunity to network with other people and establish new friendships.
Woodloch Pines Resort in Hawley, Pennsylvania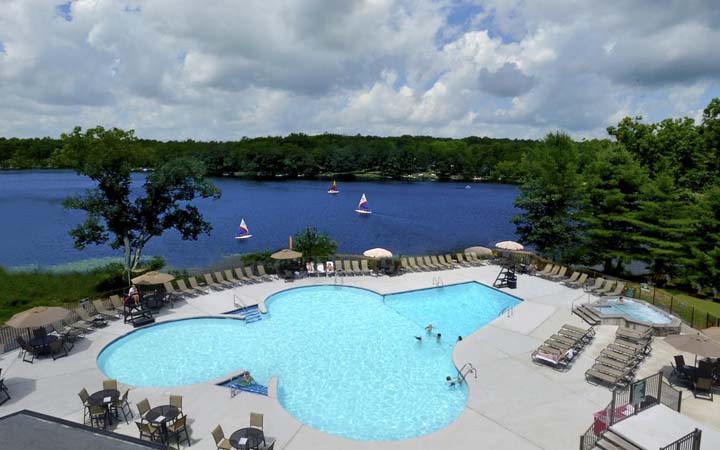 © Booking.com
Did you know that Woodloch Pines Resort has won a championship golf course and a world-class spa? Well, if not, then you know now, so that, next time you are planning to go somewhere special where you can enjoy plenty of activities or even more tempting, a pampering retreat, you will automatically think of this resort.
The latter is also famous for being the perfect place for families who are seeking some good and old-fashioned fun. Whether you are single or taken, with or without kids, This resort has everything for everyone.
Also, it offers a wide range of indoor and outdoor activities such as rock climbing wall, kayaking, snowshoeing, and nightly entertainment.
Continue to Page 4
St. Simon Island, Georgia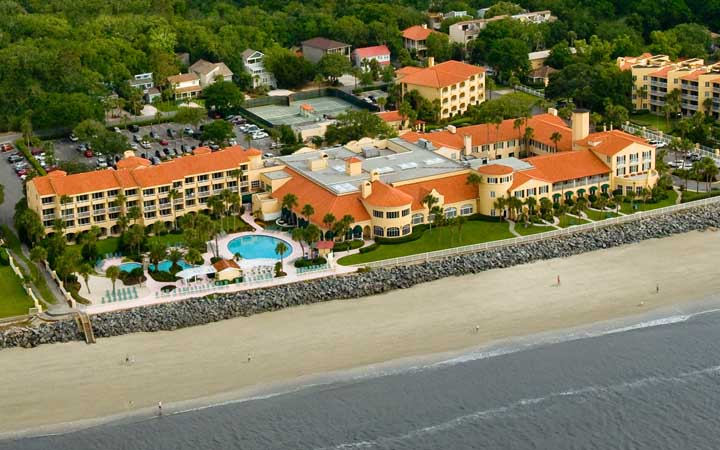 © Brunswick Golden Isles
Again, like all the other resort in this list, this one too is an all-inclusive resort. It is for those seeking some privacy and peace of mind, and above all the beautiful nature.
The good thing about this resort is that it offers about more than seven miles of private beaches where no more than 32 people are allowed to stay.
Think about it and you will definitely realize that it's just the perfect place to be on your next vacation or in the weekend. What is even more attractive about this whole thing is that your meals are prepared on site and served to you. Amazing, lucky is the one to be there!
Club Med Sandpiper Bay in Port St. Lucie, Florida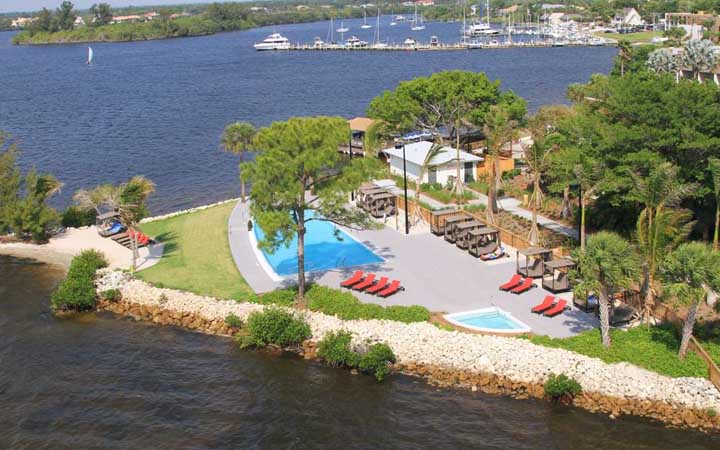 © Club Med
Parents can rarely enjoy their times out because most of the places they go are meant to be somewhere their kids can enjoy their time playing and running here and there. Should you not worry any more dear parents, Club Med Sandpiper Bay will fix it all for you.
This resort is said to be the premier all-inclusive resorts in the United States for families who like to enjoy the beauty and at the same time stay active and have fun.
This is all possible there, including the pool, the water activities, the yummy foods, and the fresh drinks. That's in addition to the possibility of experiencing the outdoor activities with the help of professional monitors and instructors.
Continue to Page 5
White Stallion Ranch In Tucson, Arizona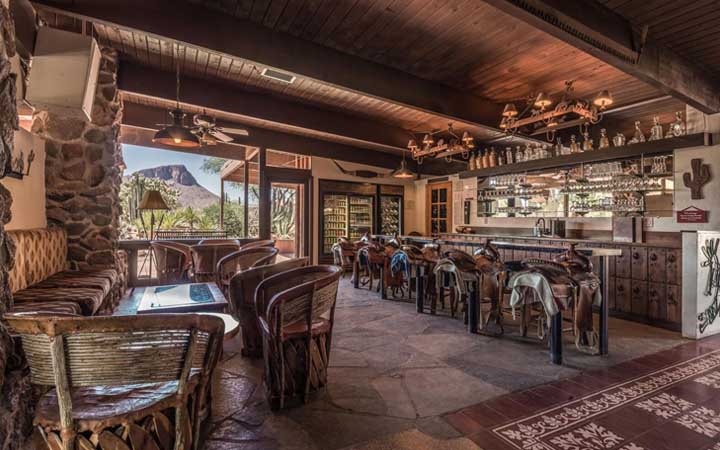 © whitestallion.com
This places is idyllic and says much of the American western culture. Therefore, it is perfect for the foreigner guests who like to learn more about it. The resort offers all-inclusive packages for its visitors providing them with many other facilities and a large choice of activities.
This place is just a combination of rustic and luxury style. Also perfect for families offering movie theater, zoo, nightly entertainment.
Skytop Lodge In Skytop, Pennsylvania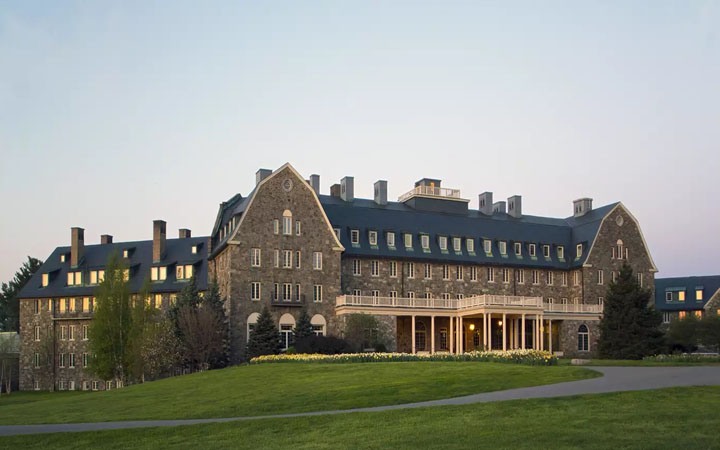 © Pocono Mountains
A vacation on this ancient and historic lodge that goes back to 1928 is just one of the most unforgettable vacations that one can have.
What makes it even more special is the fact that the Skytop lodge is located in the heart of the Poconos Mountains, the thing that gives it endless charms and beauty. I mean, who doesn't wanna sleep in the arms of mother nature!
This lodge is a picturesque offering a wonderful opportunity for the rugged outdoor lovers to experience adventure activities. The place also offers culinary dining experiences and spa facilities. So, you can tell it's everything in one single place.
Continue to Page 6
Hyatt Regency Grand Cypress In Orlando, Florida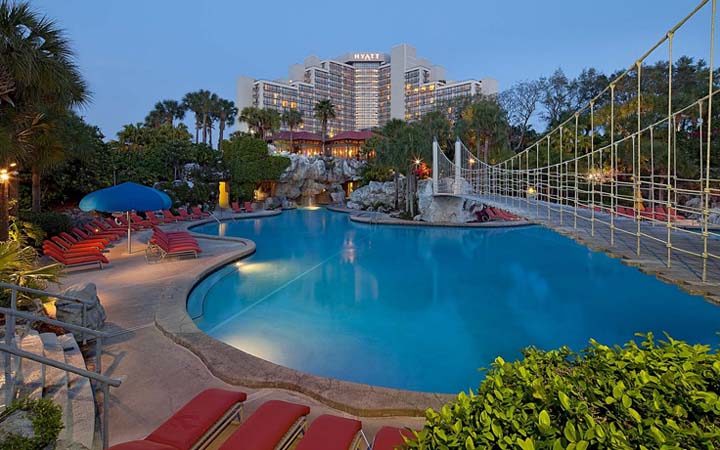 © Pinterest
This place is usually notorious for being a family-friendly theme park attraction. It is a true and most rewarding escape from all the wear and tear of city life. It is also a great place where you can enjoy all the sports activities on its 12 tennis courts, 45 holes of golf and much more. The park also offers transportation for those who want to explore the area attractions.
Continue to Page 7
Blackberry Farm In Walland, Tennessee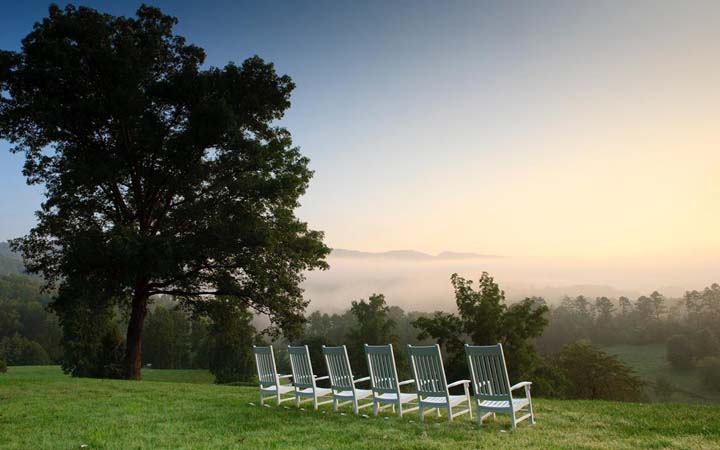 © Pinterest
This spot keeps attracting visitors from all over the world thanks to its cozy, intimate, and luxurious rooms and the most restorative and majestic view of the Great Smokey Mountain. Aware of the fact that this 4200- square foot resort is not all-inclusive, still we couldn't ignore it.
The resort has much to offer, including outdoor activities, endless spa facilities, carriage rides, and the list is long. Interested to know more, grab your laptop or computer and pick the most suitable one for you!
P.s: You don't need to wait for a vacation to take a break from everyday life. Sometimes, the weekend is all the time you need to become one brand new!