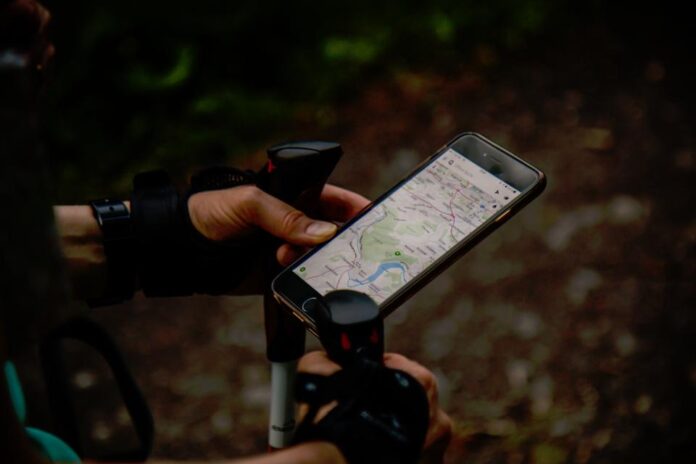 Last Updated on December 11, 2020
© stocksnap
When you are on a trip exploring a foreign country or an unknown city your smartphone becomes your best friend. You use it for every type of essential tasks, from buying flight tickets to call an Uber to take you back to your hotel after a long day of sightseeing. To get the most out of your smartphone, you need to be connected to the internet. This isn't always easy, especially when you are abroad – Wi-Fi networks are difficult to find because you are always moving and mobile data is slow, limited, and very expensive. That's when travel apps that work offline become extremely useful.
Whether you own an Android device or an Apple device, these 8 travel apps will help you navigate your travel destination. Even when you don't have Wi-Fi access (and without the need to spend your precious and much valuable mobile data).
1. Google Maps
We all know and love Google's navigation app. Many people use it almost every day for directions, traffic information, alternative routes, and estimated commuting time. But this app is particularly useful for travelers who don't know much about the geography of the city they are visiting. A few years ago, Google pushed an update that allowed users to download the map of any city in the world. This turned Google Maps into one of the best offline travel apps ever made. With Google Maps, you can get turn by turn directions with no internet access in any part of the world. Just make sure you download the map (through Wi-Fi) of the city you are traveling to and you are good to go. Now you can rent a car and do some road travel exploration without the fear of getting lost.
2. Google Translate
The language barrier is often a major problem for most travelers. Especially in countries where English is not a second language. In case you don't know, Google Translate service as a dedicated smartphone app that can come in handy if you ever find yourself with communication problems during your traveling adventures. The app has more than 50 different languages available and besides the usual sentence translation, it offers a couple of other different tools: you can use the smartphone camera to translate signs, restaurant menus, or any other printed materials. All this while being offline. Keep in mind that you need to download the language packs if you want to use Google Translate as an offline app.
[ads shortcode="td_responsive"]

3. XE Currency
Having a currency converter installed in your electronic device and always accessible is a must. Conversion can be very confusing, mainly if your math skills are rusty. And let's be honest, they probably are. Knowing that one dollar is equivalent to 23,23 Czech crowns is not enough when you are visiting the Czech Republic. You need to know exactly how much money you are spending on your meals, transportation, accommodation, and souvenirs. Otherwise, you will end up spending way more than you initially thought. That's why you must install XE Currency. After adding the currencies you want to convert to the XE Currency database, it can do conversions in seconds while being offline. However, it only updates the exchange rates when connected to the internet – rest assured, the rates won't change significantly during your visit.
4. TripAdvisor
When you book a trip and start planning it in detail, you will inevitably end up using TripAdvisor. It is a great service that suggests hotels, restaurants, and tourist attractions based on user reviews. But did you know that it also has a cool app that works just fine when you are offline? Let's imagine that you are taking your girlfriend to Paris next month and neither of you has ever been there. Simply download the TripAdvisor app, search for Paris and save this popular city. The app will download reviews and locations so you can access all that information offline.
5. American Red Cross First Aid
Nobody wants to deal with a medical emergency while traveling. But it can happen. And if it does, you better be prepared to handle it. The American Red Cross developed a first aid app that can help you in those situations. It gives step by step instructions (via video format) that teach you how to deal with many common first aid emergencies such as allergic reactions, bleeding, burns, choking, etc. This app can literally be a lifesaver.
[ads shortcode="td_responsive"]

6. TripIt
In its most basic form, TripIt is a very useful tool that allows you to store and manage important documents such as air-travel tickets, car-rentals, restaurant and hotel reservations. It is important to have those types of files available at all times, even when your smartphone isn't connected to the internet. TripIt can monitor your email and automatically sync any kind of travel bookings and updates, and it will also create an itinerary based on your reservations.
7. Allergy FT
Having meals during a trip abroad can be a real nightmare for those suffering from severe allergies. Due to the language barrier, sometimes it can be extremely complicated to explain to the waiter which ingredients can trigger an allergic reaction. That's why you need to download Allergy FT. This app translates more than 80 food allergies into the local language along with a warning sign. This way you can easily and properly inform the waiter of your health condition and guarantee that your food won't contain any dangerous allergenic. Like any other app on this list, Allergy FT also doesn't require an internet connection.
8. Wi-Fi Map
Lastly, and because sometimes it is really necessary to connect your smartphone to the internet, we decided to include the Wi-Fi Map app on this list. This app helps you get online when you are offline. This means that you can download the entire database of Wi-Fi networks in any city you want so you can find the nearest hotspot while traveling. And this app doesn't just allow you to access shady Wi-Fi networks without password protection – Wi-Fi Map users can also share passwords for protected public Wi-Fi networks.
[ads shortcode="td_responsive"]