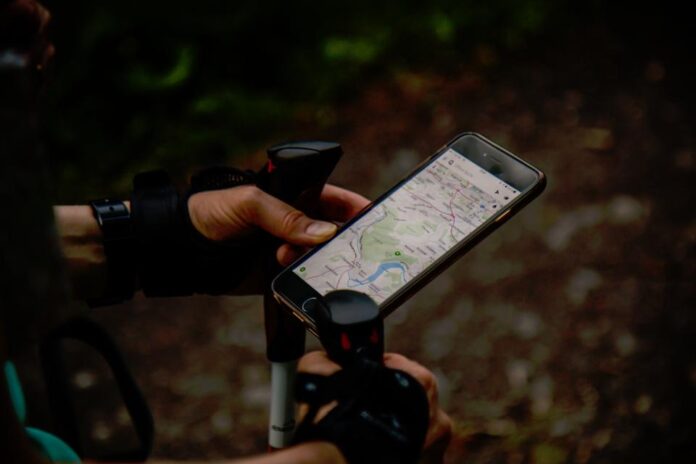 Last Updated on February 26, 2021
© stocksnap When you are on a trip exploring a foreign country or an unknown city your smartphone becomes your best friend. You use it for every type of essential tasks, from buying flight tickets to call an Uber to take you back to your hotel after a long day of sightseeing. To get the most out of your smartphone, you need to be connected to the internet. This isn't always easy, especially when you are abroad – Wi-Fi networks are difficult to find because you are always moving and mobile data is slow, limited, and very expensive. That's when travel apps that work offline become extremely useful. Whether you own an Android device or an Apple device, these 8 travel apps will help you navigate your travel destination. Even when you don't have Wi-Fi access (and without the need to spend your precious and much valuable mobile data).
1. Google Maps
We all know and love Google's navigation app. Many people use it almost every day for directions, traffic information, alternative routes, and estimated commuting time. But this app is particularly useful for travelers who don't know much about the geography of the city they are visiting. A few years ago, Google pushed an update that allowed users to download the map of any city in the world. This turned Google Maps into one of the best offline travel apps ever made. With Google Maps, you can get turn by turn directions with no internet access in any part of the world. Just make sure you download the map (through Wi-Fi) of the city you are traveling to and you are good to go. Now you can rent a car and do some road travel exploration without the fear of getting lost.
2. Google Translate
The language barrier is often a major problem for most travelers. Especially in countries where English is not a second language. In case you don't know, Google Translate service as a dedicated smartphone app that can come in handy if you ever find yourself with communication problems during your traveling adventures. The app has more than 50 different languages available and besides the usual sentence translation, it offers a couple of other different tools: you can use the smartphone camera to translate signs, restaurant menus, or any other printed materials. All this while being offline. Keep in mind that you need to download the language packs if you want to use Google Translate as an offline app.