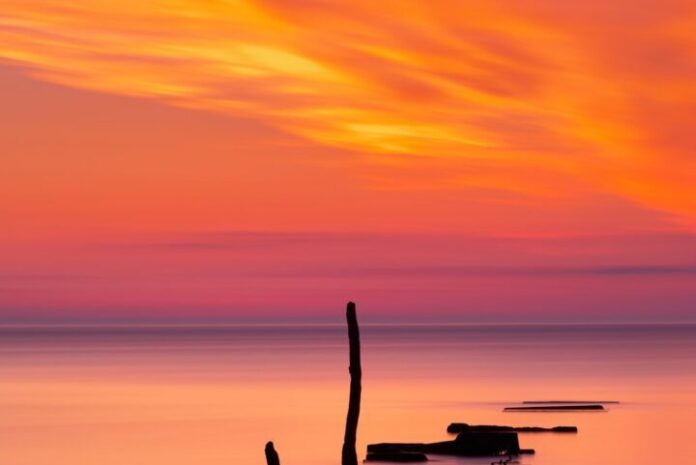 Last Updated on February 28, 2021
© unsplash The sunrise is capable of giving us absolutely wonderful experiences of contemplation. There's a singular beauty and a reassuring peace of mind associated with this moment that brings us closer to nature and shows us how small we are in comparison to the vastness of the universe. There you are, watching the sun slowly lit up the skies from behind the mountains while the entire city is still asleep and dreaming about the future. Considering that this experience offers similar emotions to thousands of people, there is a huge amount of people traveling the country from one end to the other in search of the perfect place to watch the sunrise. To save you some research time, we decided to provide you with a list of 9 most famous places to appreciate the sunrise in the United States. So please take note and if you ever book a trip to one of these places in the future do yourself a favor and set aside some time to enjoy this beautiful moment, either alone or in the presence of someone you deeply care about. We promise it will be stunning.
1. Key West – Florida
This island city located at the southernmost point of Florida is known for its amazing beaches, palm trees, tropical climate, and… the amazing sunrises and sunsets. And the best part is that you can appreciate the sunrise quite comfortably, so it is a great option for those of you who don't fit in the "adventurous traveler" category. Book a hotel room near the east shore with a clear view of the sea, set the alarm for ten minutes before sunrise, and sit down in the terrace with a hot cup of coffee to enjoy the fabulous view.
2. Saguaro National Park – Arizona
Watching the sunrise in the middle of the desert can also provide you with incredible moments. If you have always been attracted to the landscape of the desert and the imagery it evokes, a trip to Tucson, Arizona is absolutely mandatory. The Saguaro National Park has over 92,000 acres of volcanic rock surface and cactus and is described as the "universal symbol of the American west". Wake up early and start exploring it while the sun rises – the morning is the best time to walk the desert landscape due to the lower temperatures.