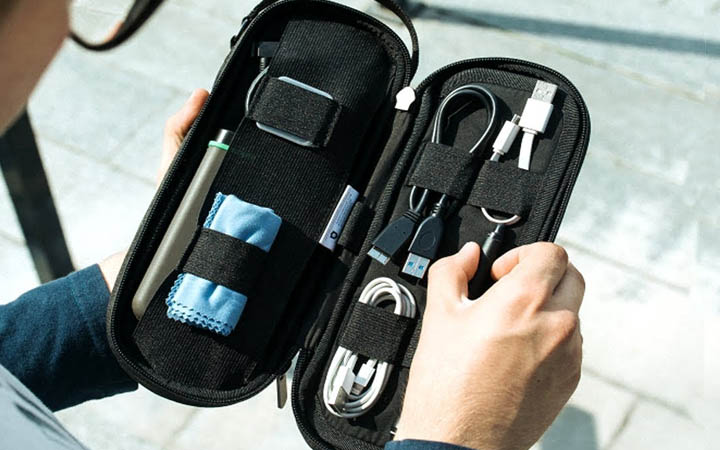 Travel makes you see the world with new eyes, helps you build your self-confidence, make unforgettable memories, break routine and prejudices, and open your mind and heart to people from different cultures. It's totally the best thing you can do with your life and for yourself.
But do you know what other best thing you can do for yourself? Taking all the gadgets that will make you comfortable while traveling, and that doesn't just include the typical travel essentials like sunscreen, mosquito killer or bug zapper, portable charger, neck pillow, or your toiletries!
There is a variety of some rather interesting, if not weird, travel tools that you've probably never heard of or just chalked out as ridiculous or useless when they might have been extremely useful.
For example, did you know that there are shirts with air conditioners or socks that are specially made to block mosquitos? Well, you do now!
THERE ARE MORE "WEIRD" TRAVEL GADGETS WAITING FOR YOU ON THE NEXT PAGE SO CLICK TO FIND OUT!
#1 – Scooter suitcase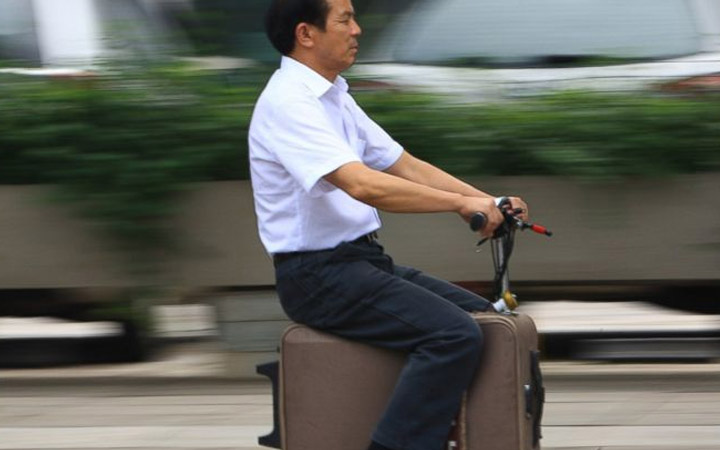 ©ABC News – Go.com
What a creative and practical gear!
Whether you're late for your flight or just want to show off your driving skills, use your suitcase to move around wherever you go! A scooter suitcase is, well, a cross between a scooter and suitcase which is increasing in popularity among travelers.
Scooter luggage are available for kids and adults to use instead of dragging heavy luggage to and from airports, bus stations or train stations.
Try foldable, electric scooter suitcases for adults and kids like Zincflyte kid's luggage scooter which you can purchase from Amzon.com at affordable prices.
#2 – Air-conditioned shirt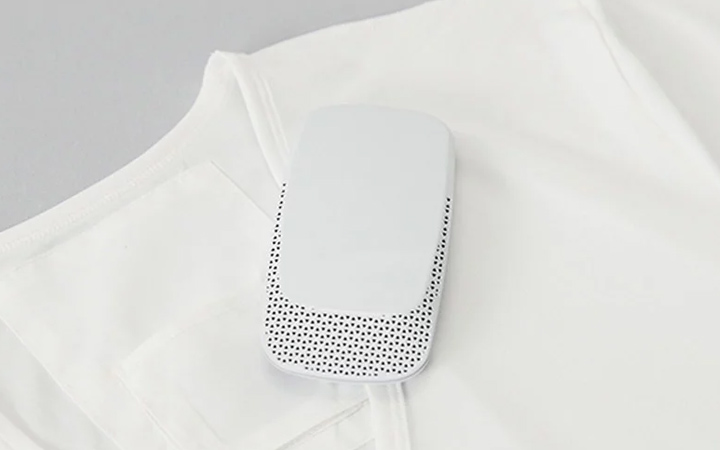 ©Worldpronews
when you travel in summer or to destinations that are warm or hot all year round like South Africa, Australia, or the Caribbean, you may wish that your clothes were equipped with an air conditioner or if air conditioners were something you could wear!
It looks like someone thought about that before you and made some cool, air-conditioned t-shirts to cool you during the scorching heat!
Air-conditioned shirts have battery-powered fans attached to it, blowing in cool air and preventing sweat. Isn't this shirt the coolest thing ever and just what you may have wished for?
Pay no mind to the raised eyebrows and chuckles you may receive from people, they, too, wish they could have a fan attached to them!
#3 – Anti-mosquito socks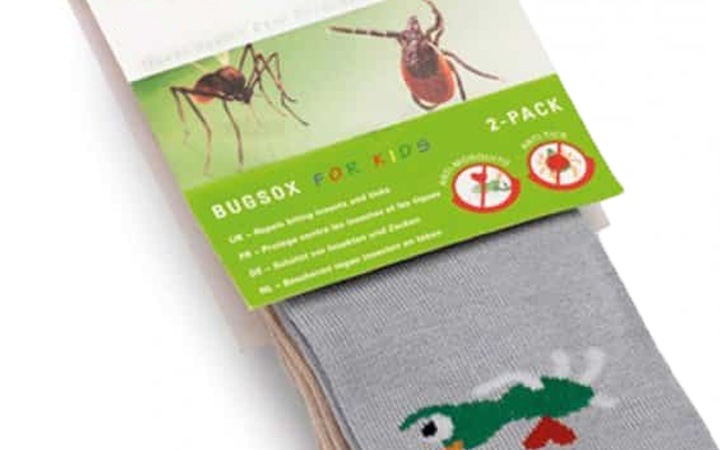 ©Elitereaders
It sucks to wear socks thinking that they'd block mosquito bites, only to find out that they sucked your blood through the socks! Whew!
But some socks are more useful than others, and the useful ones are the anti-mosquito socks that are made of Merino wool that makes your feet and legs warm during winter and disappoints mosquitos during summer!
Anti-mosquito socks are available for kids and adults on Amazon, if you're interested, and are used as trekking socks that are both protective and stylish.
#4 – Head-holder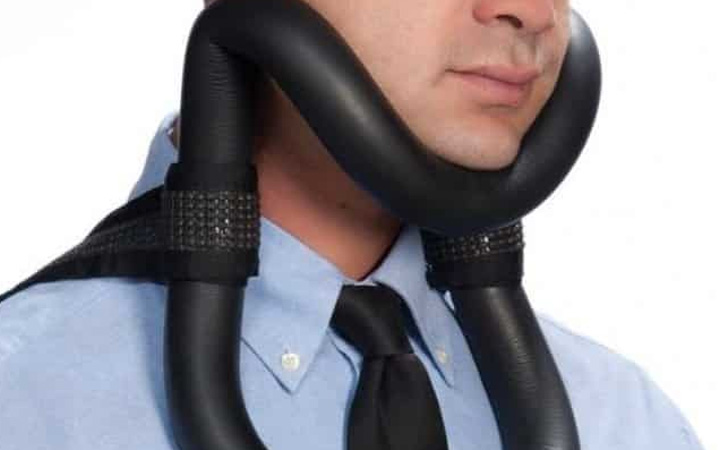 ©Elitereaders
Though you'll look like you came straight out of a hospital with a neck brace, this travel gadget will literally never let you down!
The head-holders, also known as Upright Sleeper, are sleep assistance devices that support your neck and head and keep them in neutral alignment with your spine while you enjoy your nap on a plane or however you travel.
When you wake up, you won't have to deal with neck pain and headaches due to neck strain which makes head holders more helpful than travel neck pillows!
Even the U-shaped neck pillows must have been regarded as "weird," but look them now!
#5 – GPS communicator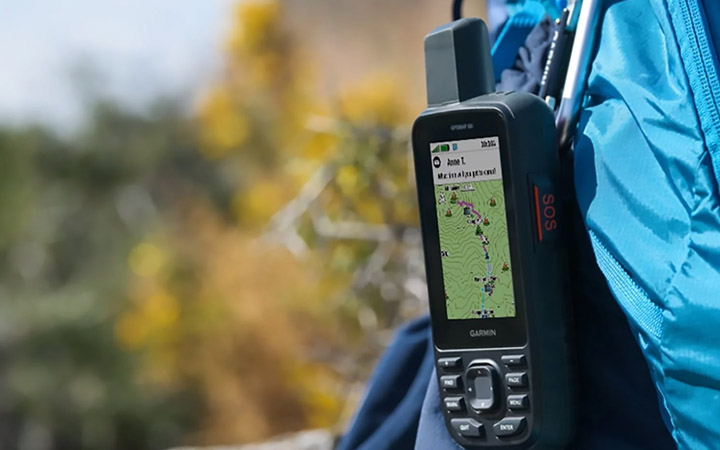 ©Thegadgetflow
Ok, this one shouldn't be that unusual, right? It's a gadget that all professional adventurers should own!
The GPS communicator, also known as handheld satellite, comes in handy when you're stranded in the desert or lost in the wilderness!
Unlike cell phones, GPS communicators don't require a cell signal, they allow you to use the Iridium satellite to communicate with your friends and family wherever you are which makes them very practical.
GPS communicators are quite affordable, starting from $64 and you can get one yourself from Amazon.
Those were some travel gadgets that you don't see everywhere but are actually quite useful once you get your hands on them.
So, flaunt your billowy air-conditioned shirt, ruin mosquitos' day and by wearing anti-mosquito socks, get lost in the wilderness just to use a GPS communicator, drive your suitcase to the airport, and keep your head held high with the head holder!