Nothing makes our hearts dance more than getting on a plane and head somewhere new where we can expand our minds, spoil our eyes, and live our vacations stress-free.
But there is one thing about this entire process that makes us hate traveling… that's right, it is the airport!
Once we step inside, we have to go through many annoying steps while trying our best to stay patient and calm in order not to have our anger issues exploded in people's faces because of the delays and children's cries.
But thankfully, there are a few things that can make it up for us. In fact, they can even motivate us to go to the airports a little earlier than we supposed to.
Of course, it is the free things that motivate the human species to give more and move more, and the airports offer many free things for all fliers… It is going to be our way to make up for the expensive plane ticket price.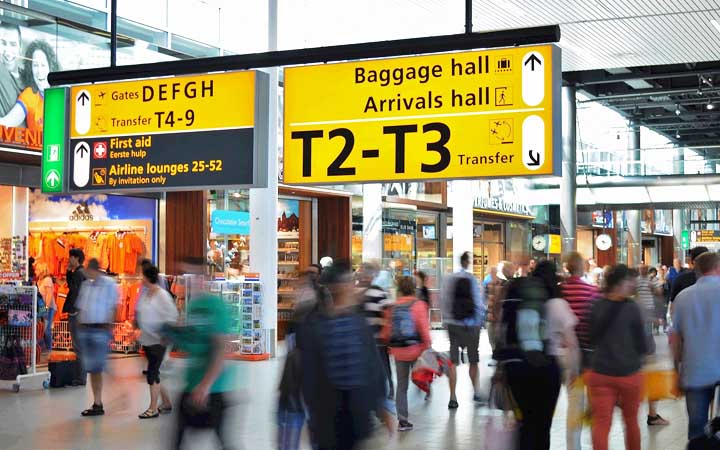 DON'T HESITATE TO CLICK ON THE NEXT PAGE TO DISCOVER THE 10 THINGS YOU CAN GET AT THE AIRPORT FOR FREE
#1 – A tour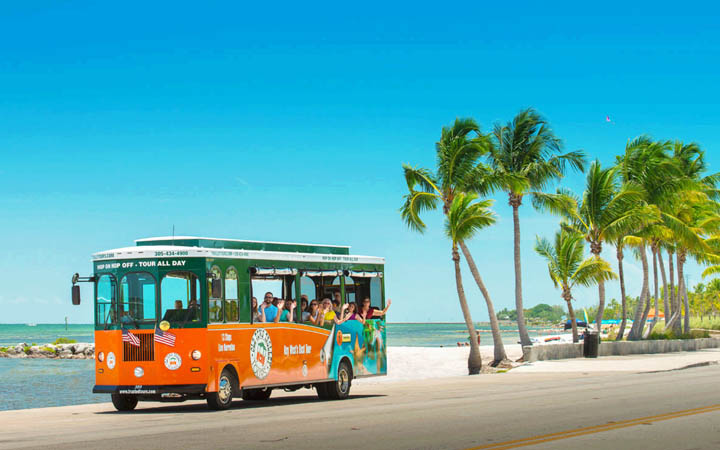 ©Old Town Trolley Tours
Don't expect it in every airport, but there are many that offer free tours for the travelers passing through.
For example, there are free tours at Singapore that is operated out of Changi Airport and free terminals to Tarmac tours in San Diego International Airport.
If you were passed by the Salt Lake City International Airport, then you can have access to the free tours of Temple Square.
While in case you were passing by Istanbul Ataturk Airport, then keep in mind that Turkish Airlines offer travelers free Istanbul tours to explore the beautiful city.
#2 – Free Skype calls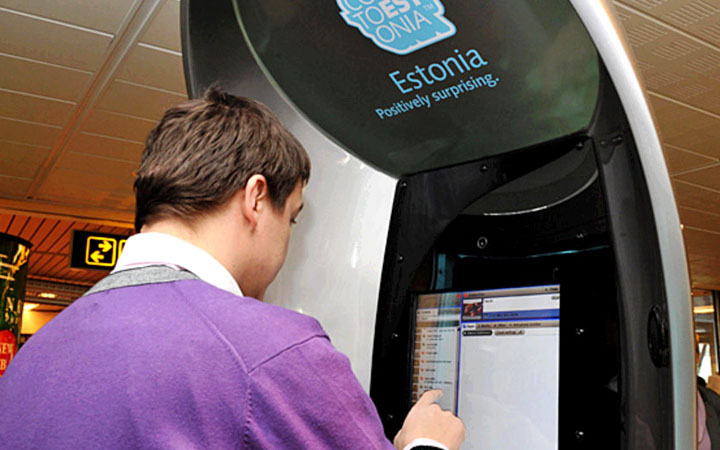 ©The Best Developer imagezap
A few years ago, the first Skype video booth in the world was installed in Tallinn Airport, and it helps travelers connect with their loved ones through Skype with a headset and a video screen in a private booth for free.
There is another option for having regular calls but that wouldn't be free.
However, there are many airports that have installed the Skype booth since then and still planning on adding more booths in the future in different airports.
#3 – Religious services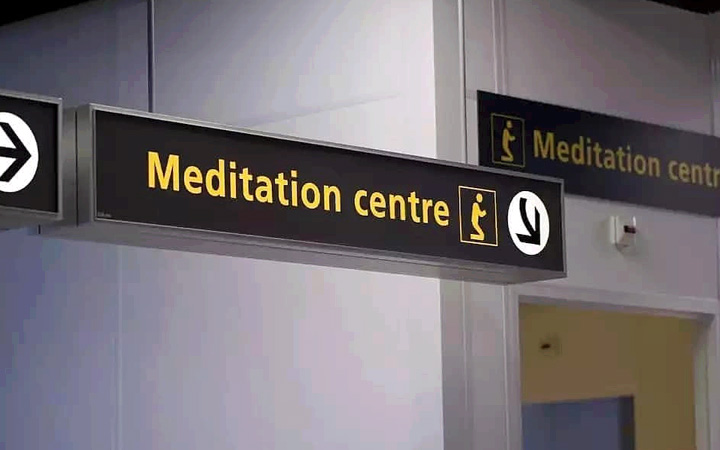 ©Piknow
This may not be for everyone, but if you are interested in a ceremony or you just want to sit somewhere quiet, then you can head to the free facilities that are offered for these reasons only.
There are different religious and spiritual services, from a sun-lit, quiet meditation room available at Albuquerque International Sunport, to Catholic masses at Boston Logan.
In case you are feeling wicked, you can visit confession at Chicago Midway where you can safely confess your sins. All these services are free, but donations are always welcome!
#4 – Water-bottle refill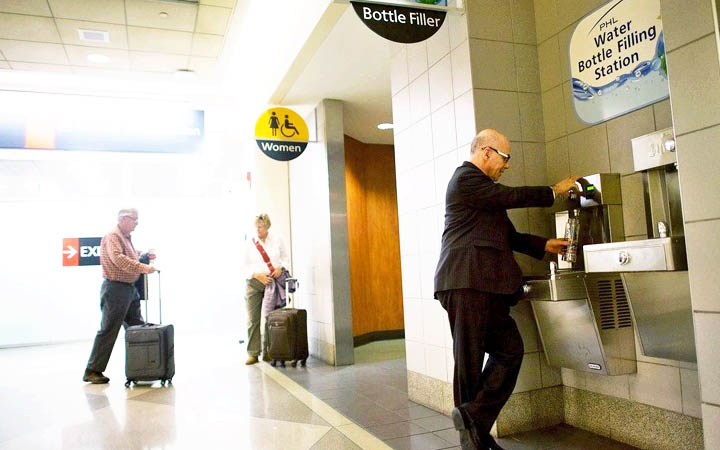 ©Pinterest
In case you don't know, the water fountains in the airports are the germiest places in there, and it is a must to avoid coming closer to them.
But don't worry, there is an alternative and it is mostly called Fiji, the expensive water bottle.
However, if you are at San Francisco International Airport, then you can have access to "hydration" stations that are located at every terminal upon the exiting security.
The difference between the new hydration stations and the usual germy fountains is they can be turned on automatically through hands-free sensors. Many airports are now installing these stations like Chicago O'Hare and Hartsfield-Jackson International Airport.
#5 – Pet potty break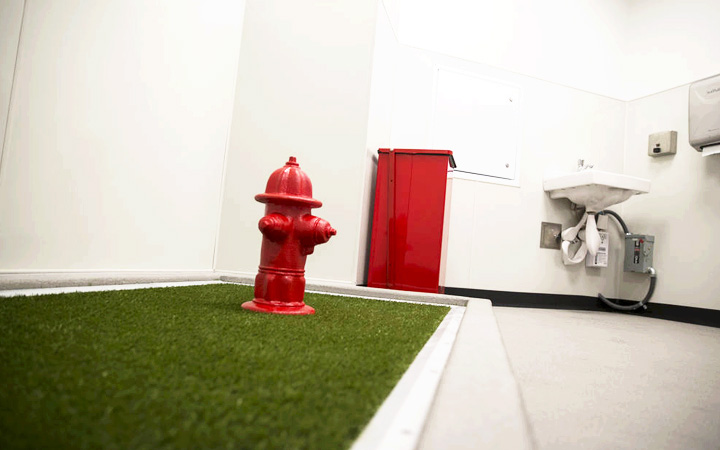 ©Reviewjournal
If you are fortunate enough to see the world with your furry best friend, then there is no other detail you need to be considering because many airports are offering animal-relief facilities.
You will find a patch outside that's reserved only for pets, and some airports have it better than others.
You will find many dog parks at Miami International Airport surrounded by white fences and featuring dirt and grass surfaces. Note that you will need to go through security after going to the pet-relief area in Miami.
#6 – Luggage tags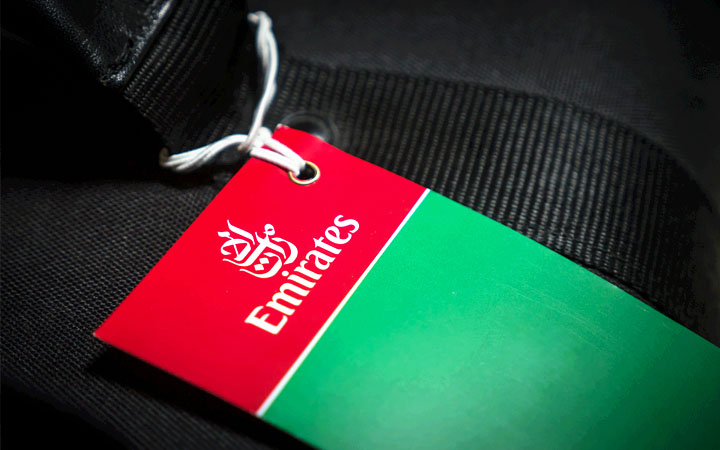 ©Smartertravel
Many times we would be in a hurry and we forget to get the luggage tags; they are necessary! If you have been traveling around for a while now, then you know you will find them available for free at every airport ticket counters.
You need to stick the tags on every piece of luggage and carry-ons to help the airline staff identify your luggage if they got lost. So don't hesitate to ask for them if you didn't already find them sitting on the check-in counter.
#7 – Fragile stickers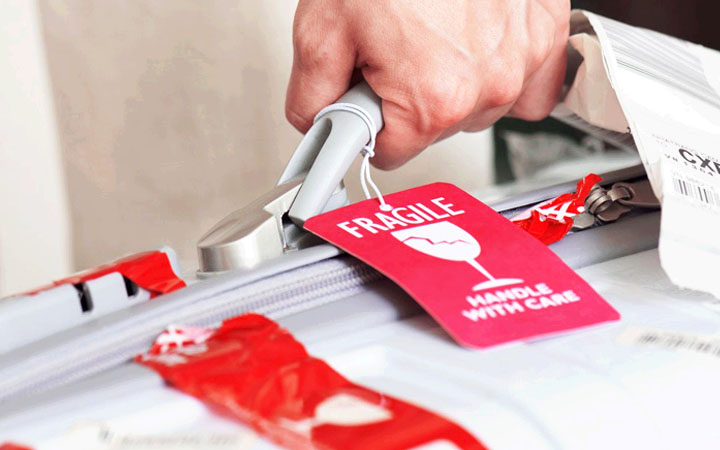 ©Twitter
Many travelers tend to purchase the fragile stickers in advance, but if you don't have time, you can wait till the airport where you can get them for free.
Simply ask the customer service agent of the airline to put a few of them on your suitcases and that would be it.
However, we can't promise you the baggage handler will read or even notice the sticker as they toss the luggage onto the aircraft, but it is still worth a try!
#8 – A charge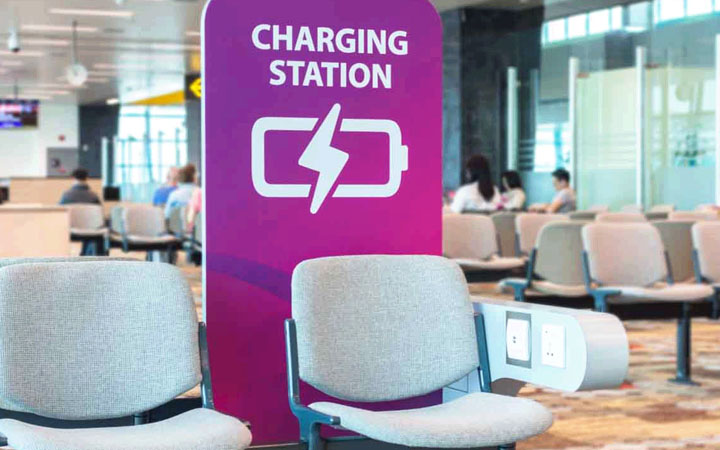 ©Softonic
It may come a day when you are in a terminal filled with hundreds of passengers, all the outlets will be in use, and your smart device will be dying. There is a trick you can try: Talk to the airline staff and ask for help.
Technically, the staff is not obligated to help you recharge your phone, but if you are being polite and seemed to really need help, then you will be lucky enough to get their help. They would charge your phone from their laptops or podium where outlets are located.
#9 – Exercise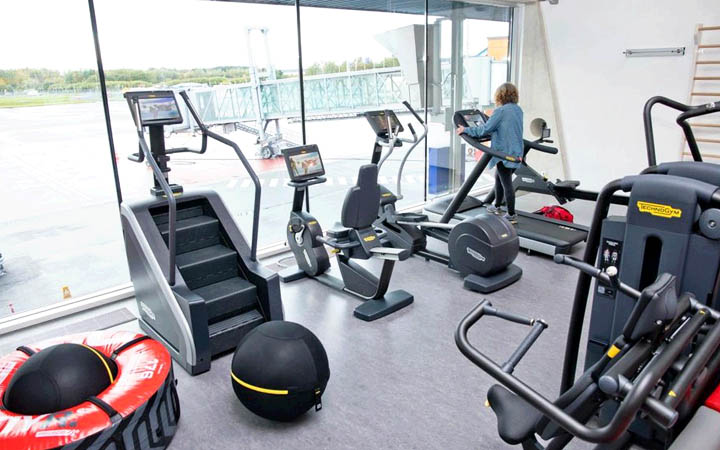 ©Forbes
Yes, you read that right!
It all started in San Francisco International Airport when they built a Yoga room, and it is the first ever in an airport, according to reports.
It hasn't been that long since that room became available, but you would still find many travelers working up a sweat in the airport.
The best thing about these rooms is the fact they are available for free, so instead of wasting your time scrolling down your social media, you can get your blood circulation moving instead.
#10 – A little help!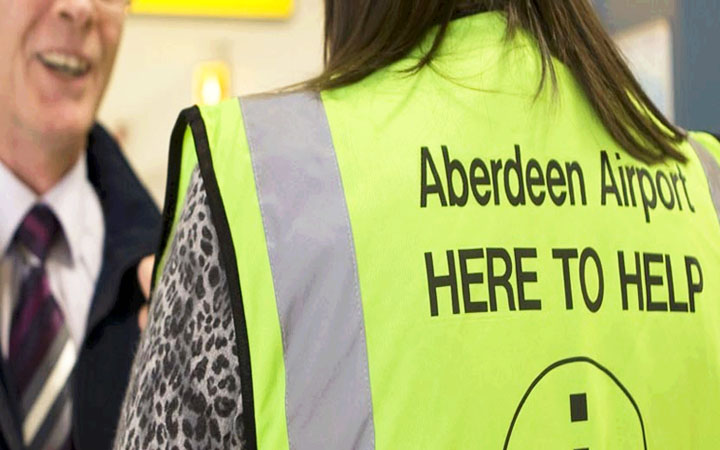 ©Aberdeen Airport
Anyone would need a little help sometimes, and that's why airports have created programs that offer help to anyone who needs it, such as non-English speakers and young travelers.
Basically, they will help you with anything like finding your lost ticket or lost companions. There are many airports that adapted this program and it is all for free. So next time you are in an airport of a strange land, don't hesitate to ask for assistance!