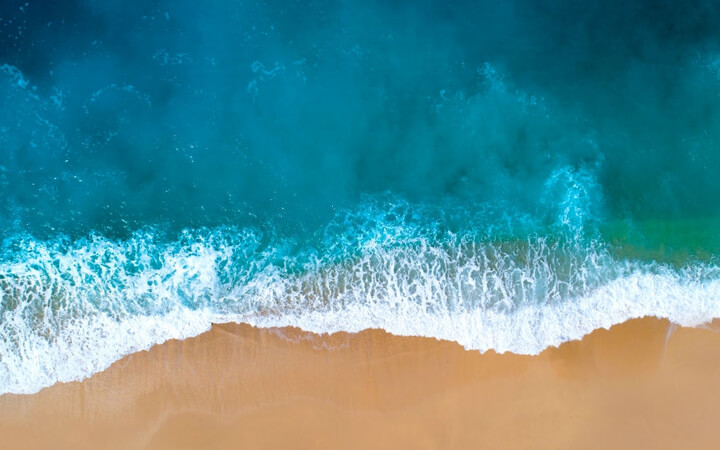 When we are planning a vacation, we always look for the best places to travel; we seek to discover Earth's natural wonders, the best beaches in the world, etc.
Whether you are seeking some overseas adventure travel or even just a cheap travel deal, what attracts and moves you, like all human beings, is the beauty of nature.
But before all that, what if we told you there is a last-minute travel deal no travel advisor is going to tell you about? And now you are wondering why would nobody tell you about that?
It is because it has to do with our mother nature! Nature as we know it is deteriorating and we humans are responsible for it. Climate change, pollution, and excess tourism – whatever we want to blame that for, the truth is that those hidden paradises we see in postcards are vanishing.
From melting glaciers to intensifying hurricanes, climate change is taking a huge toll on our planet. And what is this last-minute deal? Beaches.
Some of the most beautiful beaches in the world, some of the cleanest beaches in the world are currently counting their days. If you don't hurry up, you will never get to see those natural wonders of the world before their beauty disappears. So, here are 10 beaches you must visit:

CLICK ON THE NEXT!
1. Ocean City in Maryland
This is an iconic vacation spot, and it kind of drives the local economy. But truth is, maintaining this beach is costing the city a couple of million dollars in recent years, because the quick pace of erosion demands for sand dredge-up. If this level of maintenance is no longer affordable, the possibility is that this beach is going to disappear.
2. 'Barceloneta Beach' in Barcelona
Barcelona is such a magical city – starting at its iconic unique architecture, all the way to its food and its people. Its proximity to the ocean, though, posed the necessity of "building" a beach. And so, Barceloneta was born. Strong storms and rising seas, however, have contributed to a reduction of the size of this man-made beach that can eventually disappear completely.
3. Copacabana Beach in Rio de Janeiro
This is without any doubt one of the most popular beaches in the world, and a one of a kind postcard that represents the most beloved city of Brazil. But in recent years there have been a fair flow of storms that have not only damaged the beach, but also spilled sand into the surrounding areas.
4. Surfers Paradise in Queensland, Australia
If you are booking your flight ticket to this beach in Australia, you better make sure you activate travel insurance as well, because this beach is kind of wild! But since sea levels are rising, you better hurry up if you still want to catch that wave, since the cost of beach nourishment will most likely climb abruptly.
5. Santa Monica Beach, Los Angeles
This is probably one of those destinations to where you will be able to find cheap flight tickets, but you better hurry up. Humans have been making alterations to this beach over the last years, and it is predicted that the sea levels will rise more than three feet over the next 8 decades. The future of this famous beach remains uncertain, so you better visit it while you can.
6. South Beach, Miami
Famous for its fast-paced life and its art-deco buildings that make up for the iconic downtown view of Miami everyone is familiar with, this is a city of glamour and a place to see and be seen. Unfortunately, the fact that so many real-estate enterprises were built right above sea level, which means that with the rise of the ocean levels not only will its beaches disappear, but also a significant part of the city.
7. Waikiki Beach in Honolulu
Hawaii has some of the most beautiful places in the world to visit, and its shoreline is absolutely delightful. But according to scientists, that same shoreline could be gone in 15 to 20 years due to climate change. Some of the most unbelievable wonders of the world are here, and it's a shame future generations won't even know about them.
8. Ocean Beach in San Francisco
California beaches are some of the safest beaches in the world, but after El Niño happened, large pieces of this specific beach were consumed. There is now a need to nourish the beach by dredging sand to fill in the blanks.
9. Kon Tachai in Thailand
This is one of the 10 places to see before you die and all the online booking websites will tell you exactly that. When you think about how to survive long flights, the only thing you need to know is that, upon arrival, you will have one of the most unbelievable wonders of the world waiting for you. But in order to preserve this natural wonder, the government had to ban tourism. There was a huge amount of trash piling up due to the elevated number of tourists, and the consequent degradation of the coastline. This shined a light on a growing need for eco-friendly and mindful tourism.
10. The Maldives
It is only a matter of time before this archipelago of unique places to visit in the world completely vanishes. The tiny islands are, on average, only 1.3 meters above the level of the sea. As the water level rises, these islands will be impossible to inhabit, and a time will come when we will have to say goodbye to its one of a kind reefs and uncanny blue lagoons.