Last Updated on March 14, 2021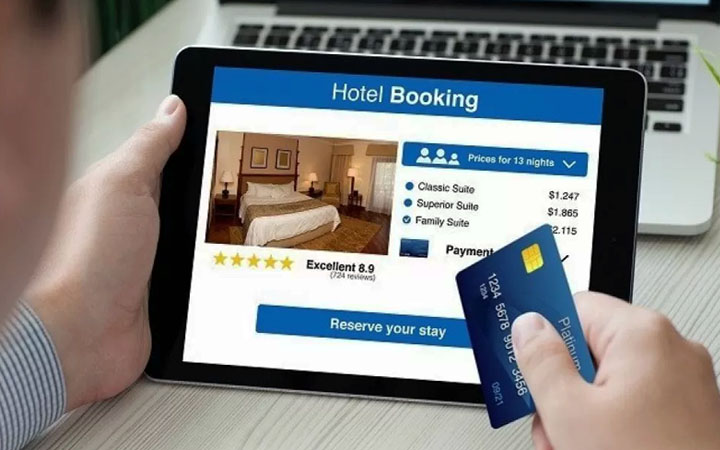 The time where you needed a travel advisor to guide you through the steps of planning a vacation is long gone! Nowadays, at best, you get an online travel agent – but because everything is so intuitive, most times you will become your own travel agent. This self-proposed job is facilitated by the many travel websites and hotel booking apps that offer you everything you need to be in charge of everything.
However, there are some mistakes you might be making regarding hotel reservations, and some of those mistakes can even ruin your entire trip.
So here are 10 hotel booking mistakes you should avoid from now on!
1. Expecting To Always Get The Best Room
You can use the best hotel sites for booking, but this won't guarantee you the best room available. Why? Well, according to people who work in hotels, there are loyalty programs that reward the hotel costumers with the best rooms available. So, if you want to increase your chances of getting one of the top rooms at the hotel, your chances improve if you do the booking through the hotel website. Not every hotel chain does this, but people who work in the industry claim this is a fairly common practice. So, the only hotel booking tip we can give you, in this case, is to join the hotel loyalty programs. This is usually free of any charges and the simple fact that you are a member can get you some sweet upgrades, like a better room, or helpful amenities, like free breakfast.
2. Expecting Your Requests To Be Guaranteed
When using hotel booking sites to book your room, you will often be offered the possibility of adding some upgrades to your room or be given some choices like the floor you want to stay at, or the type of bed you want to sleep in. However, those tiny letters no one seems to read tell you that your requests are not guaranteed. In this case, it is good to know what hotels usually honor the client's requests, and if you get there and your requests are not in order, you can always talk to the manager and politely ask for the conditions you required. Also, you can call the hotel prior to your arrival to make sure everything is in place, especially if some of your requests are linked to medical conditions.
3. Using Incorrect Arrival And Departure Dates
Be sure to always check the time you are arriving in order to avoid booking and paying for nights you are not going to use. Sometimes the date of your flight does not match the date of your arrival – there are some long flights that take forever, as well as the chance that you are traveling to a country with a different time zone. Always take that into account because, much like flight cancelations, most bookings are nonrefundable after a certain date.
4. Not Using A Credit Card
To book a trip, always use your credit card. The majority of credit cards offer a lot of rewards, like free nights at some hotels, airline miles, and cash-back bonuses. Also, credit cards can offer you some guarantees that debit cards and cash do not offer – like protection against fraud or the possibility of getting an immediate refund if you are mischarged.
5. Making Reservations For The Wrong Hotel
This is more of an attention issue, but it is something that could happen, so we leave you with the warning. There are many hotels that share the same name, and if you don't pay attention to what you are doing, you might end up making reservations for the wrong hotel, and ending up in an undesirable location. Always check the hotel's exact location using Google Maps, and check to see if it is convenient according to the activities you have planned – being near the things you want to visit might cost you a little bit more in accommodation, but you may end up saving money on transportation, for example.
6. Not Accounting For Taxes And Resort Fees
We all like to save some money, and that is what leads us to search for affordable travel destinations, and travel packing tips to save money on luggage expenses, and cheap flight tickets. But sometimes when we are trying to save on the surface, we miss out on some of the details and might end up spending unnecessary money. For example, many hotels offer cheap fares without letting you know that they charge fees for cleaning, or for using the pool. So, what seemed like a reasonable price at first will be inflated without any warning.
7. Not Checking Reviews
This is a tool the internet offers you for free, so you would be dumb not to use it. When planning a vacation, always check the customer's reviews – after all, they paid to stay there, so it is your best chance to get an honest picture of the place you are planning on staying at. The hotel will always try to sell you the best side of things – and it is only normal, but you should take everything they say with a grain of salt, after all, they are a business, but in the end, it is up to you to guarantee maximum satisfaction.
8. Booking At The Wrong Time
Every procrastinator will admit to have made this mistake, but if you want to keep a healthy relationship with your account balance, you should stop procrastinating when it comes to booking a vacation. Hotel rates will go up in the days leading to a specific date, like a holiday, for example. And if you book too close to your vacation, the prices will be inflated as well. So, if you want to save some money, plan ahead.
9. Not Comparing Prices
Once again, you should not trust advertisement. When you do a google search, they will keep your data and they will start displaying advertisement that matches your recent searches. Sometimes you can see an ad for a hotel that says "great price!" and you will book it without thinking twice. If you want to save money, don't do this – do your research, you will surely find different hotels offering different rates, and you can get the best quality/price match for your standards and for your wallet.
10. Booking Nonrefundable Rates
Nonrefundable rates are usually cheaper than regular check rates, even if we are talking about the same room. This happens because there is a benefit for the hotel as well –if you don't show up, they get to keep the money, which is a guarantee for them because, after all, the room was "booked", and they couldn't book it for anyone else. It is just one of those cases where trying to save money can end up costing you money, but it is a risk.