Last Updated on January 10, 2020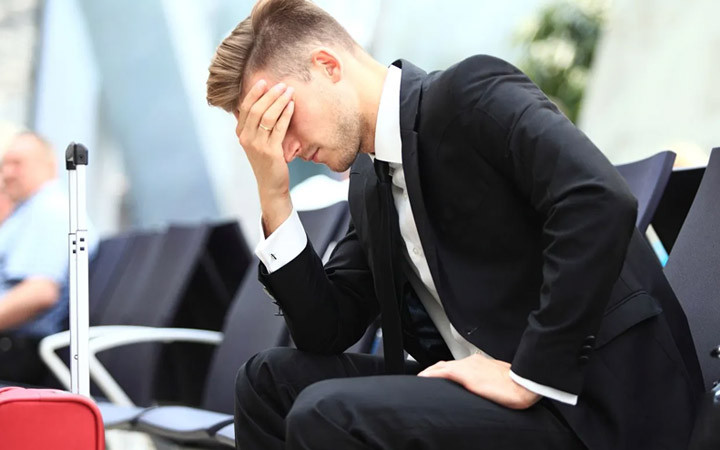 You can make your time at the airport way less stressful by avoiding the common mistakes that travelers tend to make when about to take off to their travel destinations.
You can actually save yourself not only stress but also frustration and plenty of precious time.
We believe that you should know better than making these regrettable mistakes. So, allow us to help you prevent lots of headaches and enjoy mistake-free trips from now on.
After all, traveling should be fun.
CHECK OUT THE TOP 10 MISTAKES YOU NEED TO STOP MAKING FOR A SMOOTHER AIRPORT EXPERIENCE OR TRAVEL EXPERIENCE, IN GENERAL. CLICK ON THE FOLLOWING PAGE!
#1 – Arriving late
You should never ever arrive late at the airport simply because the consequences are almost always very bad, from ruining you lovely travel plans to missing important rendezvous or events. Not to mention all the frustration and additional fees that come with it.
To travel like a pro, make sure to always show up at the airport three and a half hours before your international flight on busy days, three hours in advance of a national flight, and two hours ahead of a domestic flight.
It's better to be extra cautious (and early) than deal with all sorts of terrible consequences.
#2 – Not packing snacks
You may be in a hurry or think that you won't really need snacks, but in most cases, you'll end up regretting leaving your house without a little something to eat.
Packing snacks is actually very important because you never know what's going to happen at the airport; you may get stuck in a pretty long security line or you run out of time to go buy some food.
Also, in case your plane has no food to sell, you won't have to stay hungry and reach your destination in horrible shape.
#3 – Slowing down the security line
Every traveler should do their part in keeping the security checkpoint moving because everyone there wants the same thing, which is getting through the airport as quickly as possible.