Uber, Lyft rideshare services are getting more and more appealing to the public. Anywhere you go, you cannot miss the Uber, Lyft logos.
Nowadays, when people get the choice between an Uber and taxi, they certainly choose to turn on their Uber or Lyft applications. Uber cars are modern and more comfortable; also, you can get an Uber driver with few clicks on your phone.
There is a running debate between people who consider Lyft more expensive than Uber and others who think the contrary; another debate is also taking place concerning the degree of safety Uber and Lyft provide for their customers.
Anyone with a car can enter the Uber driver website and apply for working for Uber, the thing that raises so many questions about security standards in apps like Uber. Questions including do Uber people run enough backgrounds checks before making someone an Uber driver?
How much safe are customers who use Uber application online on a daily basis? And the hardest question is whether Uber Transportation Company and Lyft Driving Company run background checks at all? Either way, one should be careful when using these services.
THAT'S WHY WE DECIDED TO PROVIDE YOU WITH THESE USEFUL TIPS THAT WILL HELP YOU MAINTAIN YOUR SAFETY WHILE USING RIDESHARES. GIVE IT A CLICK TO CONTINUE READING!
Share Your Trip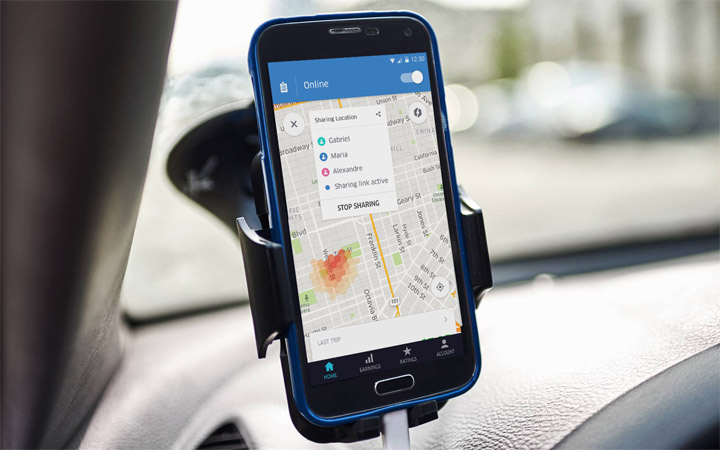 © Uber
Sometimes you have to take a ride alone at night. In this case, never forget to take a really important safety measure: share your trip with other people. We are not implying that something is certainly going to happen to you, but there is no harm in being cautious.
Uber is providing this option in its application by clicking on "share my ETA" button, the same thing goes for Lyft with the "send ETA" option. This way, whoever you are sharing your ride with will stay notified about your location through GPS tracking.
Your Feedback Is Important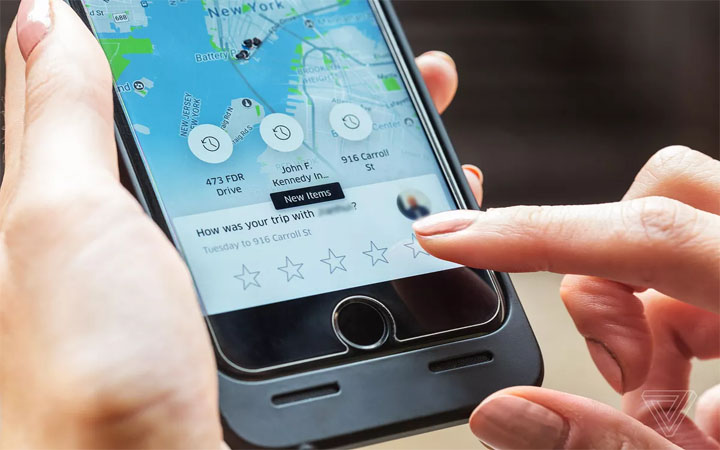 © theverge
Don't hesitate to open the Lyft or Uber official site and leave a complaint or a compliment. Uber and Lyft news is full of unfortunate events that could be avoided through people's feedback. Among countless drivers, there must be some bad apples that need to be removed.
So make sure to give an honest post-trip review ad rating. Your feedback is also important in getting good and respectful drivers rewarded, and help to make people's rideshare experience better.
Don't Be Chatty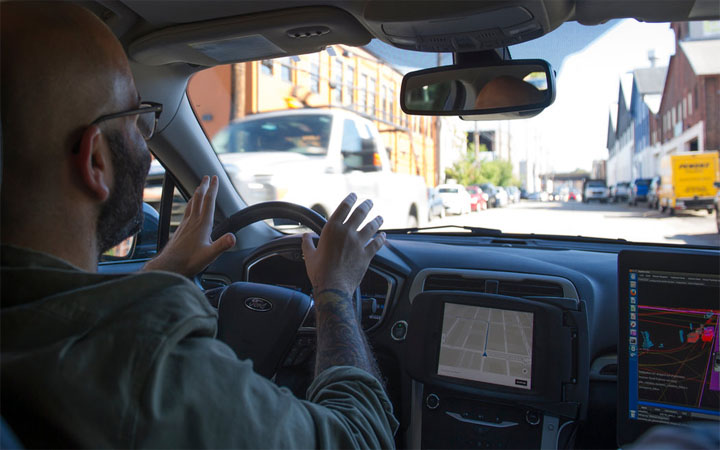 © nytimes
Some people are chatty and like to tell everyone about the facts and stories from their lives. The rideshare is the perfect place for these people since many Uber cab drivers like to exchange conversation with their clients.
However, you need to know that the person driving you is a complete stranger, so make sure not to share any of your personal information with him or her. You don't know how the information you share is going to be used against you, so it's better not to be chatty.
It is fine to talk about the weather or your favorite football team, but when you see the conversation getting too personal, make sure to diverge it.
Stay Inside As Much As You Can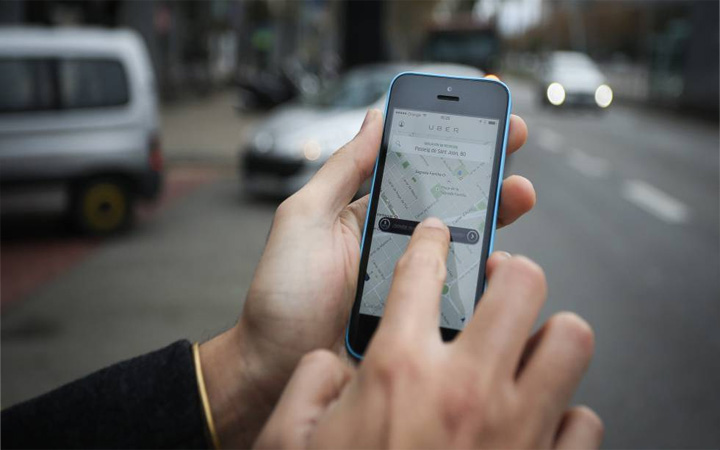 © El País
The Lyft and Uber car app gives us the opportunity to see the exact location of our car and know how much exactly it is left until it can reach our location. Thus, as a safety tip, make sure to request your ride before you leave the inside of your house or wherever you will be.
Hanging around with a phone in your pocket will only attract thieves. Don't leave until you see your car is getting near you, especially at night.
Get Into The Right Car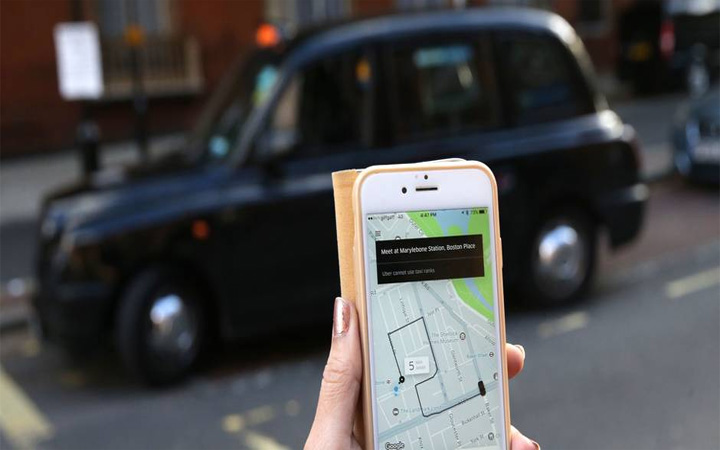 © humanite
This may be obvious and laughable, but it happened that many people got into the wrong cars. Sometimes people in the car may be nice and understanding of the situation, but there are times when you'll come across scammers or people who may hurt you or abduct you.
Make sure you are getting the right license plate and the right name of your driver before riding; especially, in places where a lot of picking up is happening. Also, don't hesitate to ask the driver for the name of the passenger he or she is supposed to take. This way you'll be certain about getting in the right car.
Buckle Up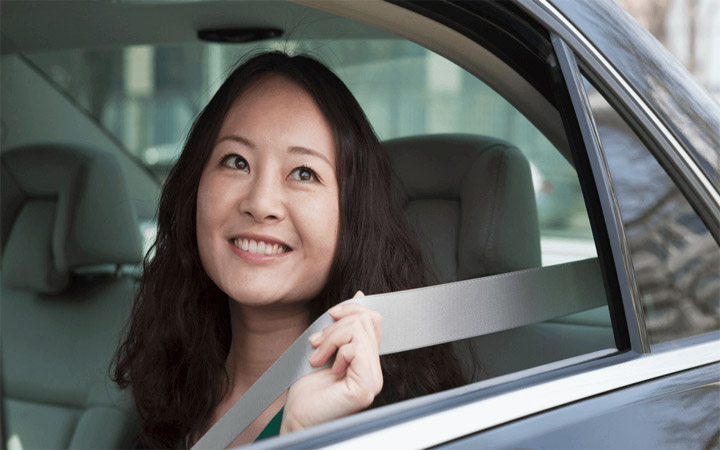 © Michigan Auto Law
The seatbelt is a safety measure we always seem to underestimate. Sometimes we wear it just for the sake of not getting caught and paying a fine. As dramatic as it sounds, you are always at risk when you are riding in a car, even when you are at the backseat.
Even if your driver is a decent one who drives within the limits and always respects the signs, there may be danger coming from other drivers or jaywalkers. Moreover, wearing a seatbelt will contribute to enhancing your passenger rating, leading to favorable treatment from other drivers.
Choose The Back Seat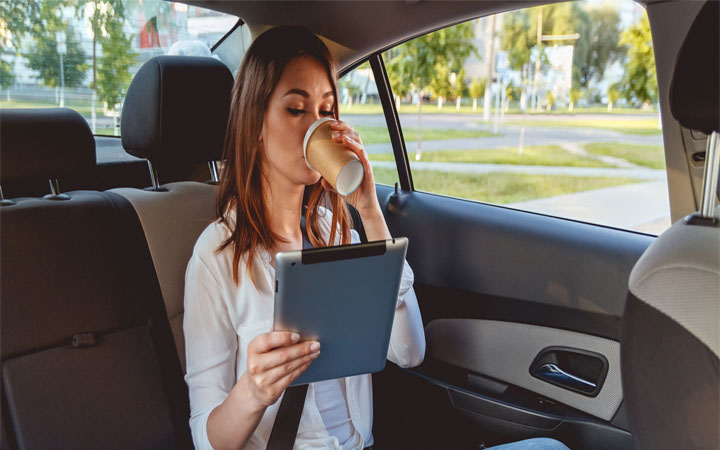 © Angesagt
Always sit on the back seat when taking a ride alone. Statistically, most incidents that took place happened to people sitting in the front seat. That's the reason experts stress on choosing the back for your own safety.
Also, sit in the back in case you are accompanied by a pet or you have a friend that you like to keep chatting with; this way you will disturb the driverless. If you have someone with you who is drunk, make sure to keep him or her in the back so that you can keep an eye on them.
Check The Rating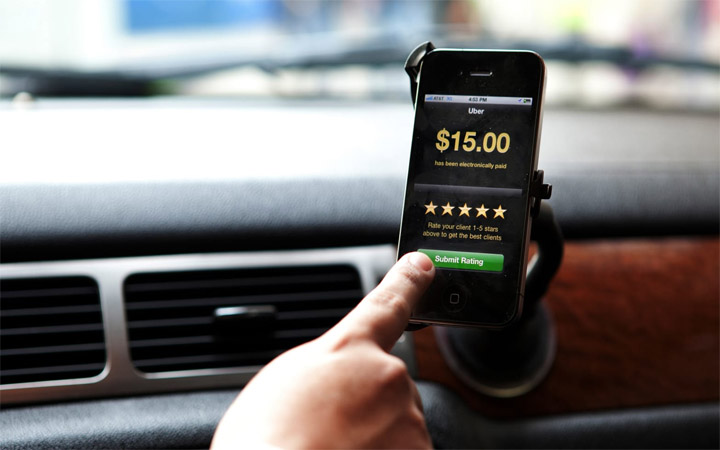 © The Daily Beast
Not all drivers that apply for Uber and Lyft are respectful, reliable and give you a good riding experience. That's why both companies introduce a 5 stars rating system that can allow users to give a rating of each driver after each ride.
So before you ask for a ride, make sure to check the driver's rating. As long as your driver got a 4.5 or higher, there is a big chance he or she can give you a decent rideshare experience.
Don't Use Money Bills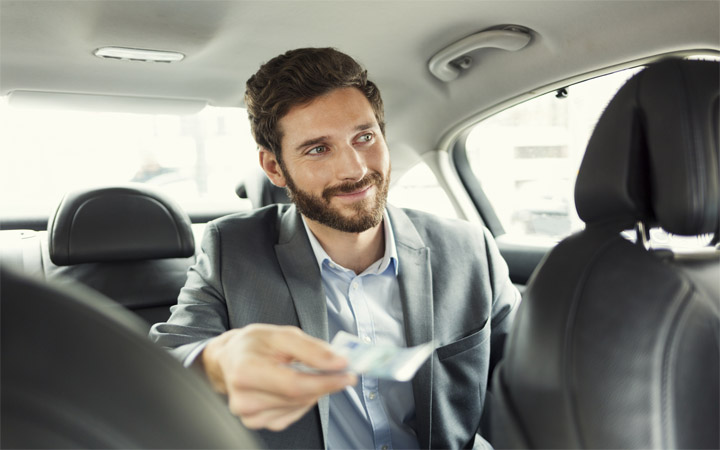 © Ultimo Momento
It's the era of credit cards, and everything is now done through button clicks. Therefore, in case you enjoyed your ride and liked to leave a tip for the driver, there is an option now to do so through your phone.
So you don't have to carry cash with you during rideshare, just choose how much you want to tip the driver, and he or she will get it from the app.
Know Your Whereabouts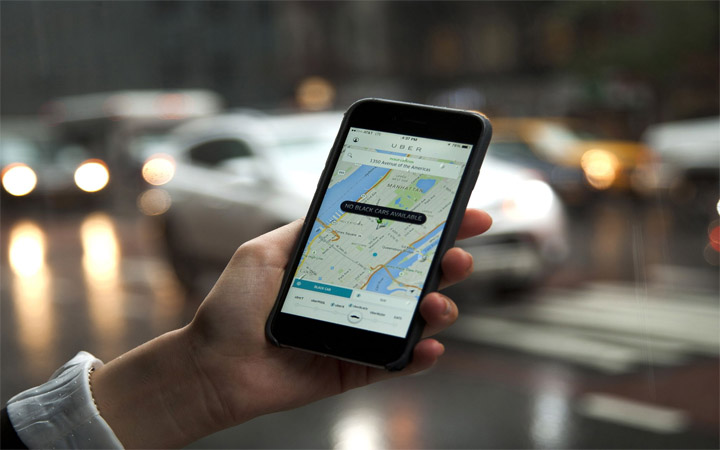 © theverge
Always make sure to know where you are. If you are in a city that you are not familiar with, there are many applications that can help you know your exact location as well as the right road to take. Never hesitate to ask your driver if you noticed that he or she is starting to diverge from the intended track.
Also, there are always prompted instructions on rideshare applications. So make sure to read them and follow them for your own safety. And never forget the first tip in our list; share your location with others.