Last Updated on January 31, 2020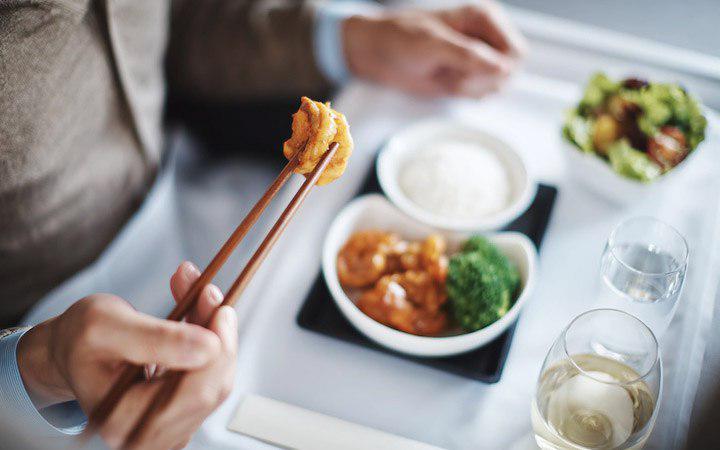 When at the airport, eating healthy is probably one of your last concerns, but even though it seems difficult to make good food choices when you are at the airport (since their offer is limited to convenient and processed food), the truth is that there really is healthy food at the airport and you actually just need to know where to look for it!
But, in the same way, that you can find healthy food, there are a lot of options that you should avoid. So, in this list, we are going to tell you exactly what the healthiest airport foods are as well as the 7 foods to avoid at airports.

This is something that might have slipped your mind, but you can actually find fresh fruits at any airport café. They can be rather expensive, but you can't and shouldn't put a price on health, and fruits are some of the healthiest foods that you can eat in your everyday life.
2. Fruit Salad
If you can't pick just one fruit, why not take a little bit of all of them? A healthy diet is a varied diet, so you can always pick one of those pre-cut fruit containers that mix a lot of seasonal fruits, already cut, so that you can eat on the go.
3. Yogurt
Yogurt is that one snack that you can easily find anywhere you go, but if you are trying to invest only in healthy snacks, avoid vanilla yogurt or any other kind of flavored yogurt. It can be boring to eat plain yogurt, but it is the healthiest option.
4. Soup
The vast majority of airport food outlets will have soup for sale, and this is one of the good options that you can get from an airport. It will make you feel warm and it is nourishing and healthy. Pick chicken noodle soup or minestrone and try to avoid cream-based soups.