Last Updated on January 10, 2020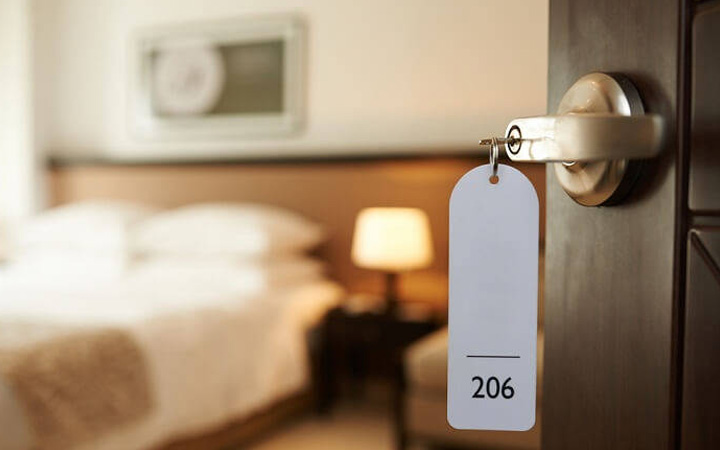 You get yourself cheap air flight tickets, you use websites to book hotel rooms and get discounts, you recur to packing tips in order to not pay the extra baggage, and you end up saving a ton of money – and this is awesome.
But there is something you shouldn't be cheap about, and that is your attitude when leaving the hotel room. Expensive hotel rooms, cheap hotel rooms, the staff that takes care of them both deserve the same respect, so be sure to abide by the following "hotel housekeeping tips", to make sure you drive off with a clean conscience and with the respect of the hotel staff (they will remember you if you come back if you have a positive attitude as a guest).
CLICK OK THE NEXT!
#1 – Check Under Your Bed
Travel insurance is not going to cover lost items, so it's better if you look under the bed or under the dresser, or under any adjacent furniture for small items that might have fallen without you noticing – imagine going away with only one of your favorite earrings, right?
If you are staying with little kids, be extra careful, because they have a natural tendency to hide items around the room.
#2 – Remove The Bedding
When hotel checkout time comes, be sure to remove the bedding – this will help you make sure you didn't leave anything behind under that sheet mess, and it will help the person in charge of the housekeeping since they won't have to spend that extra time removing the sheets.
Don't leave them on the floor, since that might leave a bad impression – instead, fold them and leave them on a chair or inside the closet.
#3 – The Used Towels Go In The Tub
When you book your hotel room online there is this kind of disconnection from the human labor that is involved in providing you with an amazing vacation.
But because being nice doesn't cost you anything, here is another thing you can do to make the housekeeper's job easier – stock your dirty towels in the bathtub, especially if they are still wet. This way the room attendant will only have one pile of dirty towels to pick up.
#4 – If There Is Food You Want To Take, Keep It