Last Updated on March 13, 2020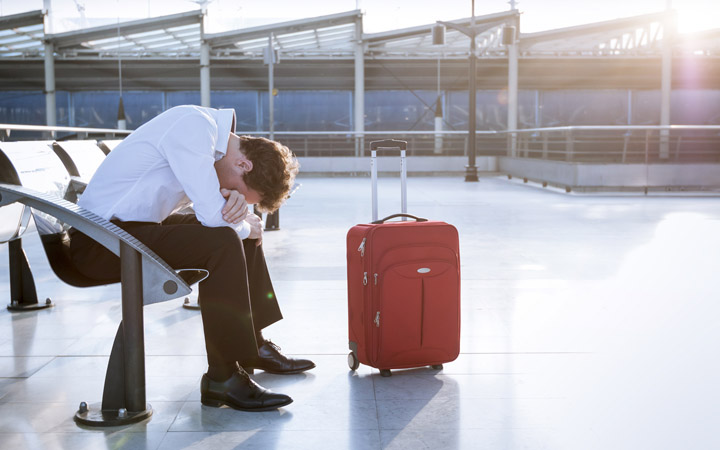 Everyone makes mistakes in different areas of their lives, and traveling is no exception. It can be complicated to stay on top of everything when planning a vacation, and sometimes the smallest things can make a huge difference – keep your focus and read the list below to find out about 12 travel mistakes you should avoid.
1. Purchasing airline tickets with the wrong date
Sometimes all it takes for you to buy flight tickets for the wrong day is having your finger slips in the keyboard, and then there are two scenarios: one, it really doesn't make a difference and you can travel one day earlier or one day later; or two, you have to spend a lot of money on change fees if you want to arrive there on time, which can be pretty bad for your travel plan.
2. Not listening to the boarding announcement
This one sounds pretty dumb, but it can happen to anyone, especially if there is a flight delay. One moment you're either walking around the airport or reading a book to pass time and the next thing you know is that you are about to miss your flight or already missed it because you didn't pay attention to the updates!
3. Choosing the wrong place on the GPS
You choose a travel destination, book a trip, get yourself a rental car and take the family, let's say, to visit a museum in France. You put the name in the GPS and you drive all the way there just to find out that that's not the place you were meant to go to and that, in fact, there is a museum with a slightly different spelling, which is the one you wanted to visit. That can happen, it has happened and it is not amusing at all. But at least it is a funny story to share at dinner parties, right?
4. Driving away on a rental car
This is not exactly your fault, because the only way that this can happen to you is if the valet gives you the wrong car keys. But because we know it is a possibility, the best advice we can give you is to make sure that you always double-check if that is your car – look at the license plate before driving off into the sunset with someone else's vehicle.