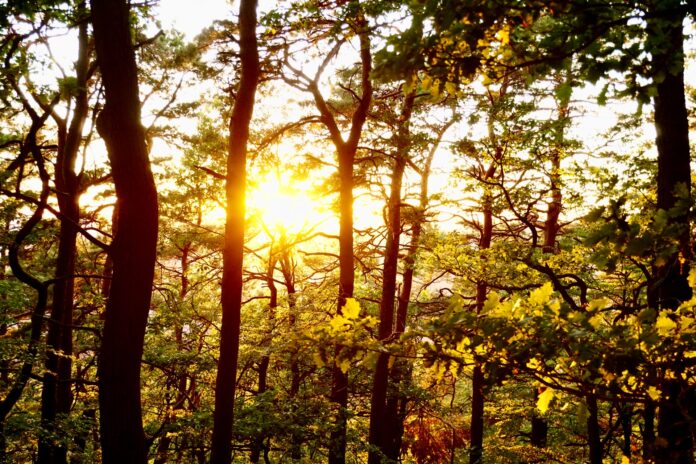 Last Updated on March 7, 2021
Forests are one of the most majestic creations of nature, so it comes as no surprise when portrayed as magical settings in many children's books. But even for adults, a forest can be one of the most amazing travel destinations. Just standing in the middle of magnificent green scenery surrounded by towering trees and the soothing sounds of nature can be quite a humbling experience. To add up to the magic and to help you make up your mind, we prepared a list of the most beautiful forests in the whole world. Some of these are great destinations for solo travel, while others are the perfect setting for a group adventure. Nonetheless, they are all worth visiting at least once in your lifetime. Ready to start this journey?
1. Arashiyama Bamboo Grove, Kyoto, Japan
If you wish to get away from all the fuss of your daily life, this amazing bamboo forest nearby Kyoto is one of the most amazing destinations you can pick. The high bamboo trees feel almost as if they were taken from a fantasy movie. And if you close your eyes, the rustling of the leaves and the creaking of the wood will transport you to a place of inner peace like you have never experimented before.
2. Daintree Rainforest, Queensland, Australia
The Daintree Rainforest is listed as a World Heritage Site, and its peculiar beautiful surroundings served as inspiration for the movie Avatar. The national park is just a two-hour drive from Cairns, and you can enjoy a guided tour where you will be able to engage in activities such as ziplining and bird watching. It is easy to get lost inside this wild scenario, but it's worth it as you will be able to discover and observe the amazing and diverse Australian wildlife.
3. Black Forest, Baden-Württemberg, Germany
Once again, we present you with a beautiful forest that has been a source of inspiration for fictional tales. History says that the Brothers Grimm have been inspired by this German forest to create tales such as Rapunzel and Hansel and Gretel. It comes as no surprise, though. The 100-mile stretch of pine trees is picturesque, and the small villages in the middle of the mountains look as if they came out of an illustrated fairy tale as well.