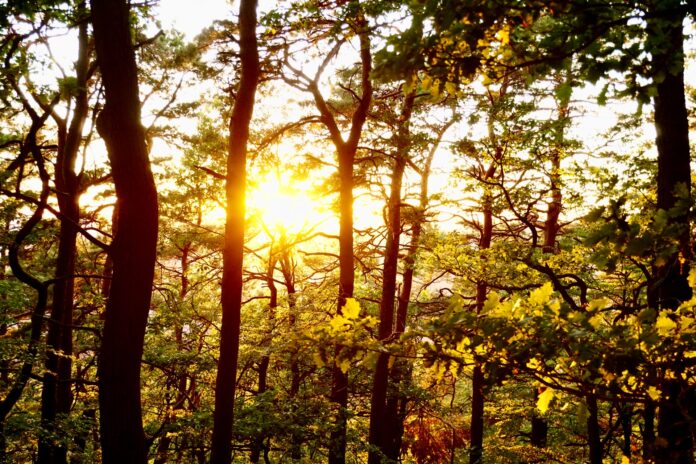 Last Updated on March 7, 2021
4. Otzarreta Forest, Basque Country, Spain
The Basque Country, located in Spain's northern part, near the border with France, is quite beautiful. The Otzarreta Forest can be found within the Basque Country's Gorbea Natural Park, a perfect mountain area for hiking trails and discovering charming waterfalls and caves.
5. The Amazon Rainforest, South America
Amazon is known as the lungs of planet Earth, which makes absolute sense since it covers as much as 40% of all South America, extending its magnificence through countries such as Peru, Colombia, and Brazil. Being the largest forest on Earth, the Amazon is home to more than 1,300 bird species and 40,000 plant species. Unfortunately, you might be running out of time to visit one of the most wonderful sites known to mankind, as global warming and human-made fires are destroying this precious land, as well as Amazon Rainforest animals and plants.
6. Olympic National Forest, Washington State
Would you like to visit a place where you will be able to enjoy coastal areas, a forest, and a mountainous ecosystem all at once? Then the Olympic National Forest is the place for you. Try the Mount Ellinor hiking trail, stop by the glacial Lake Quinault and take some time to admire the amazing Sitka spruces that can grow as much as 300 feet tall!
7. Borneo Lowland Rainforest
Borneo is the third-largest island in the entire world. There is a beautiful rainforest embraces the entire island. Sadly, palm oil extraction and logging have already destroyed as much as 30% of this natural wonder. But fortunately, nowadays, conservationists are doing their best to protect the world's oldest forest – since the Borneo Lowland Rainforest is at least 130 million years old, making it twice as old as the Amazon. So, you might still be able to visit it and observe all of its grandeur.
8. Great Bear Rainforest, British Columbia, Canada
If you are fascinated by biodiversity, you must visit the Great Bear Rainforest. This great forest is almost the same size as Ireland, being home to hundreds and hundreds of animals, including rare whales and wolves. Not to mention that you will also be able to enjoy 4,000-foot-tall granite cliffs that will leave you speechless, as well as giant cedar trees and beautiful waterfalls.