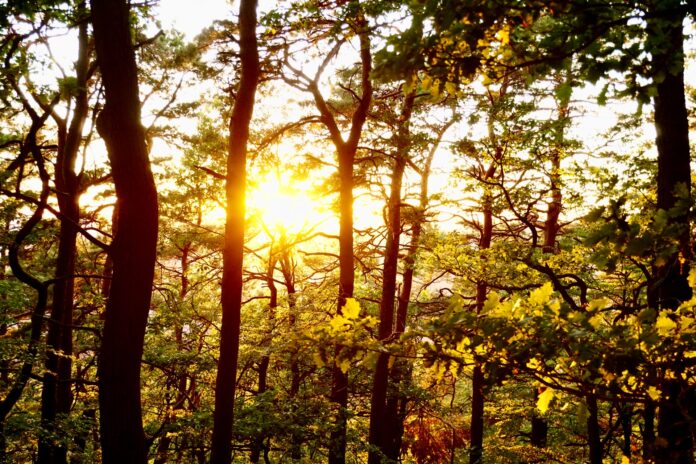 Last Updated on March 7, 2021
9. Dragon's Blood Forest, Socotra, Yemen
This forest looks like something from another planet. The rounded top trees are uniquely beautiful, as they resemble UFOs. And these peculiar trees literally "bleed" an eerie, vivid red fluid when they are cut, making them uniquely strange and fascinating at the same time.
10. Bwindi Impenetrable Forest, Uganda
Uganda's Bwindi National Park is home to the largest collection of tree species in all of Eastern Africa, but animal diversity is also quite amazing. You can find side-striped jackals in this lush green forest, more than 350 bird species, elephants, and endangered mountain gorillas. For this reason, Uganda's Bwindi National Park has been considered a UNESCO World Heritage.
11. Hallerbos Forest, Halle, Belgium
If you decide to visit Belgium from April to May, try to stop by the Hallerbos Forest while there. During this time of the year, thousands of bluebells cover the forest floor, leaving behind an unbelievable blue carpet that looks magical. And it's easy to get there, as you can take a train from Brussels. Be sure to go early, as this place is usually crawling with visitors.
12. Humboldt Redwoods State Park, California
The natural giants that inhabit this park can take as much as 2,000 years to grow. It can be quite humbling to stand among these 300-feet-tall trees while you think about life, time, and our planet's greatest wonders. The Rockefeller Forest is the world's largest adjoining forest that is still standing, so you should also try to pass by.
13. Monteverde Cloud Forest, Costa Rica
From bats and migratory birds to a vast array of reptiles, Costa Rica is well known for its incredible biodiversity. Just northwest of San José, the capital, you will be able to find a 26,000-acre and get lost in the infinite green surroundings that are breathtaking.