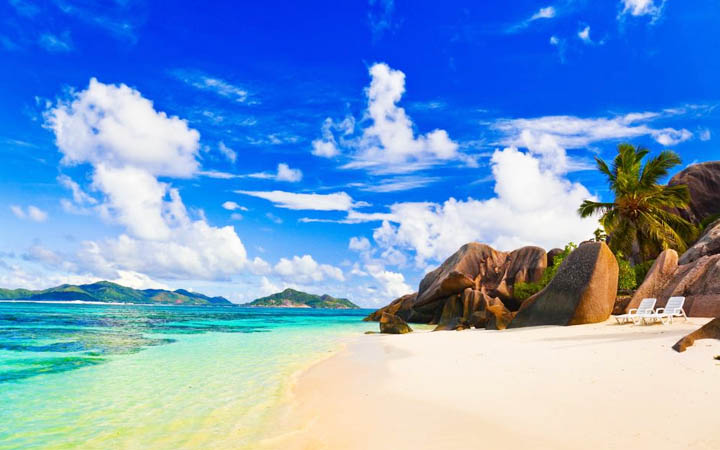 The pun was indeed intended. When we think about beaches, what usually comes to mind is the sand scorching on the feet due to the bright sunshine, refreshing the body as we dive into the sea, or simply feeling the cool breeze while we sunbathe.
But there are coastlines that actually gain a new beauty as winter arrives, revealing themselves as unbelievable natural wonders of the world. They are commonly referred to as winter beaches.
If you are an adventurous traveler looking for a unique place to visit during your winter vacations, here are 7 of the best winter beach destinations for you to choose from. Open up your favorite online booking websites and try to catch the best travel deals available right now.
IF YOU ARE INTERESTED IN FINDING OUT MORE, DON'T THINK TWICE ABOUT CLICKING THROUGH TO THE NEXT PAGE!
#1 – Kvalvika Beach, Norway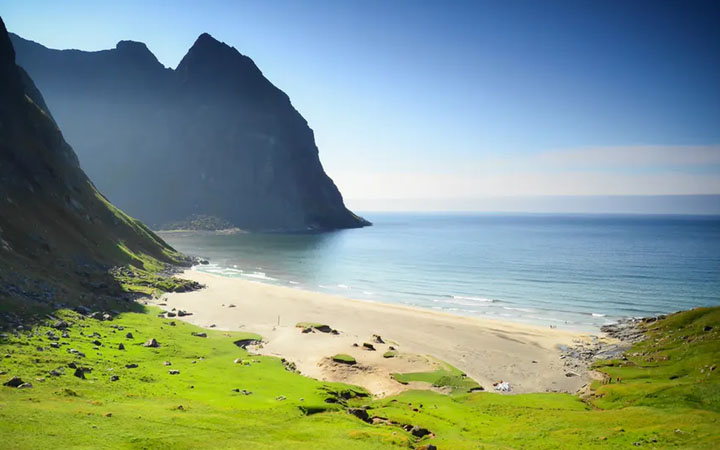 ©Norway Travel Guide
Located in the Lofoten Islands (a place known for its natural attractions such as the midnight sun and the northern lights), this is a beach that looks like it is straight off a postcard.
In the winter, the tropical blue waters burst at the bottom of the snowy mountains, giving tourists the viewing experience of a lifetime.
But getting there is no easy task: you will have to walk 4 km over the Ryte Mountain before you can fully appreciate the Kvalvika Beach in all its glory. It is definitely worth it! And if you like camping, this is also a great location for a fun weekend.
#2 – Nazare Beach, Portugal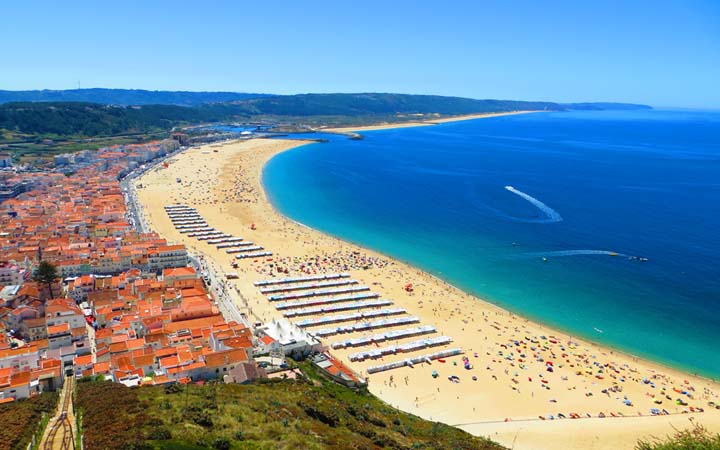 ©Wikipedia
You probably have already heard about this beach in Portugal: this was where Garrett McNamara successfully surfed a 100-foot wave back in 2013, beating his own Guinness World Record (that was the second time he surfed a giant record-breaking wave in Nazare – in 2011, he caught a 78-foot wave). The footage of that moment was seen all over the world, and people were astonished by this accomplishment.
If you want to be amazed by the power of nature and the strength of the sea, book a trip to Nazare during the winter. The big waves season is between October and March, and if you stay for at least two weeks you are almost guaranteed to catch at least one day of giant waves.
There are many different places from where these waves can be seen, but if you choose to watch it from the beach itself, you need to be extremely careful.
#3 – Lake Tahoe (California), United States of America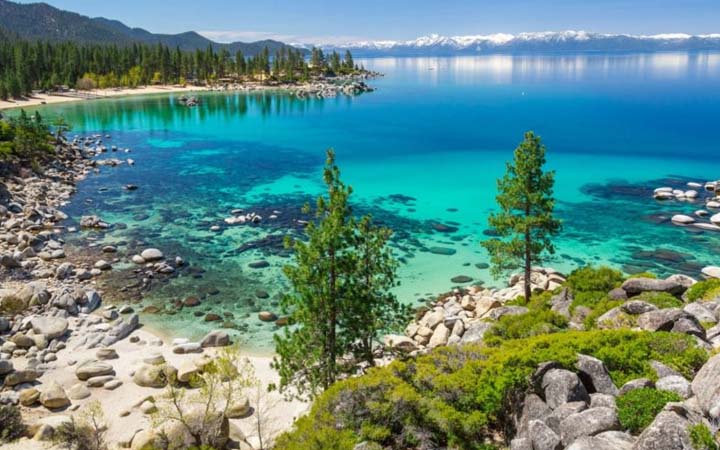 ©Wallpapers13
This is not exactly a beach per se (it is not located in the coastline nor is bathed by a sea or an ocean), but Lake Tahoe is still worth mentioning as it is definitely one of the best destinations for a winter vacation in the US.
Located along the state line of California and Nevada and formed about two million years ago, Lake Tahoe is the largest alpine lake in North America.
In addition to its landscape becoming incredibly picturesque during the winter, it also provides great skiing conditions and wonderful mountain hikes for you and your entire family to enjoy.
#4 – Reynisfjara Beach, Iceland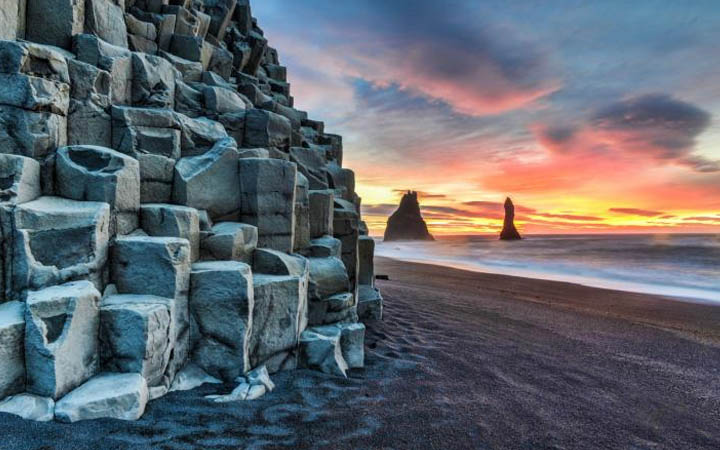 ©World Beach Guide | The best beaches on earth
Famously known as the Reynisfjara black sand beach, this place will blow your mind due to its fascinatingly dark colors and violent waves.
Its black volcanic sand, weird-looking rock formations, and unique atmosphere are what make Reynisfjara one of the most famous beaches in Iceland.
During the winter, the waves are huge and burst violently on the beach making a very loud noise. From there, you can admire in loco the powerful forces of nature. And since winter is the low season, you won't have to deal with an absurd amount of tourists interfering with your view.
#5 – Haeundae Beach, South Korea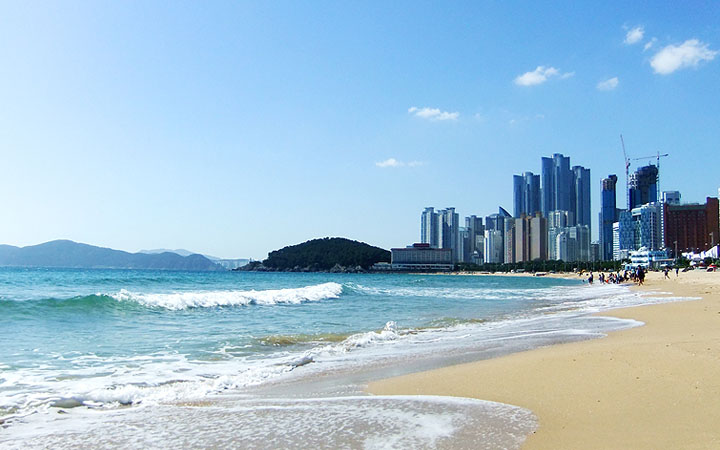 ©Haps Korea
This typical urban beach located in the city of Busan is considered to be one of the most popular beaches in South Korea. The beach made the region so popular that it is now almost as expensive as the countries' capital, Seoul.
Although this beach is very busy during hot summer days, it is especially worth visiting during the winter due to all the available activities. From December onwards it is possible to ice skate at the beach while appreciating the views of the ocean.
There's also an aquarium you can visit to watch several species of sea creatures and learn more about them. In January it takes place a very famous event, the "Polar Bear Club", during which hundreds of participants gather to simultaneously bath in the ice-cold water.
#6 – Hot Water Beach, New Zealand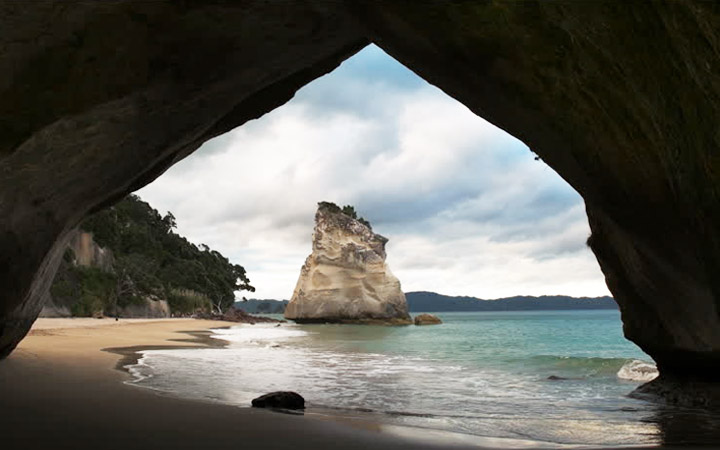 ©Shutterstock
Hot Water Beach is very famous due to its unique geothermal activity that allows visitors to dig in the sand to find hot springs of water.
This can provide an amazing experience, particularly when the temperatures at the beach are low: imagine bathing in a natural sandy hot tub just a few steps away from the shore during wintertime.
Please note that the natural phenomenon that allows you to dig in for hot water is only possible 2 hours before low tide and until 2 hours after. Make sure you plan your visit at the right time! When in doubt, ask some piece of advice from a local.
#7 – Tofino, Canada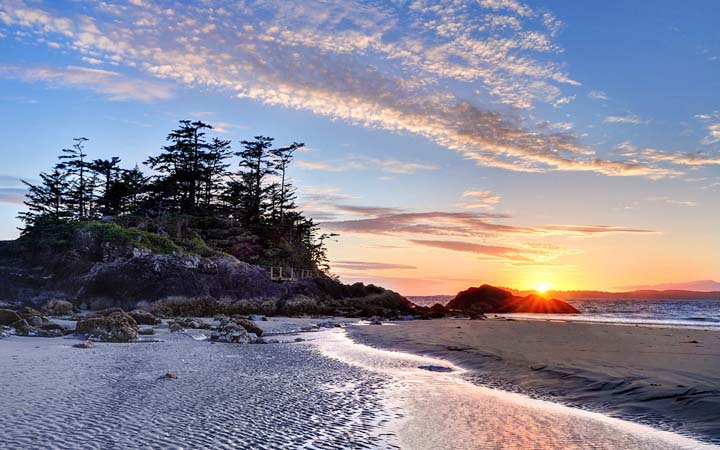 ©Flickr
For travelers deeply fascinated by nature and its phenomena, this small district located in the Canadian province of British Columbia is a mandatory stop in winter.
From October to February it is possible to admire massive winter waves pound the coastline. These storms on the water have many fans worldwide, the so-called storm chasers.
But that is not the only attraction in Tofino. It is also possible to watch whales near the coast, surf its incredible waves, or even visit natural hot springs in Maquinna Marine Provincial Park.
In March takes place a famous event called the Pacific Rim Whale Festival: a celebration of the migration of thousands of grey whales.