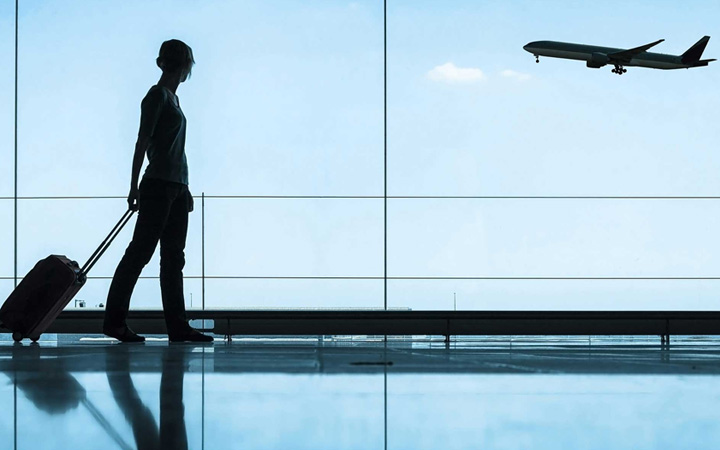 Humans are strange beings – we all hear about how to stay safe when traveling, but somehow, we all proceed to ignore some of the most useful travel safety tips, even though they make a lot of sense.
However, some of these tips shouldn't be ignored, at least if you want to stay safe during your travel adventures. So, shall we make a pact to stop ignoring the following travel safety tips?
CLICK ON THE NEXT!
1. Register with the State Department
If you are traveling to a foreign country, it is always good to enroll in the State Department's Smart Traveler Enrollment Program (STEP) before you start your journey. Sure, no one goes on vacation thinking about the possibility of a terrorist attack, or a natural disaster, for example.
But, we are well aware that those things can happen, and if you enroll in this program, no matter which travel destination you pick, you will get the help you need, provided by the nearest U.S. Embassy.
2. Leave an itinerary with someone you trust
One of the best travel hacks to make the best of your vacation is to carefully plan a travel itinerary. However, you should leave a copy back home with someone you trust, like a good friend or a family member.
If for some reason you go missing, the people in your life will know where to begin searching, or at least have a reference of where you could have been before.
Plus, if you have someone that worries a lot whenever you travel, leaving an itinerary is a great way of easing their mind by giving them the opportunity to double-check your whereabouts if something happens in the place you are at.
3. Make a passport copy
We all have that bad habit of delaying simple tasks, and taking a copy of our passports is one of them.
It literally takes 10 seconds to do, and it will be a lifesaver if you lose your passport or if someone steals it from you. If you don't want to carry a copy, e-mail it to yourself, and then you will be able to access it anywhere through your phone. You should do the same with your flight tickets, you know, just to increase travel safety.
4. Don't show your valuables
This tip has to make it to each list of best travel hacks because it is pretty common sense, but we bet everyone does it.
If you are in a different city and don't know what areas are dangerous and what areas are not, try to keep your belongings out of sight – this goes for your camera, cellphone, and wallet. There are waste bags that you can buy that are very suitable for traveling.
5. Choose the right transportation and buckle up
Traffic accidents are the most common reason for American deaths abroad. And this happens because people become super relaxed and forget all about wearing a seatbelt. If you are driving by yourself, pick a car that you are comfortable using. If you opt for a motorcycle, make sure to wear a helmet and ride safely.
6. Learn the local 911 equivalent
If you need to call 911 while you are out of your country, 911 won't work. So, before leaving, save the local emergency numbers in your contact list and write it down in a paper as well. We would recommend you learn the phone number for the police, the fire department and the EMS – some countries have different numbers for different emergencies.
7. Keep your seatbelt on while flying
Air travel is the safest means of traveling, but you can make it even safer by following the flight attendants' instructions. They tell you to fasten your seatbelt when the plane is about to take off, and of course, you have the option of taking it off as soon as the plane stabilizes, but this can be dangerous. If turbulence strikes, the fact that you were not wearing your seatbelt can result in serious injuries.
8. Not checking state department warnings
The cautions, warnings, and advisories that come from the U.S. State department can sometimes seem a little over the top, and of course most of the time it is not worth canceling your long-planned trip over alarmist warnings.
However, the information is there, and it is good to be informed about the state of the situation you are traveling to. Anyway, if you have to cancel a trip, it is always good to have travel insurance.