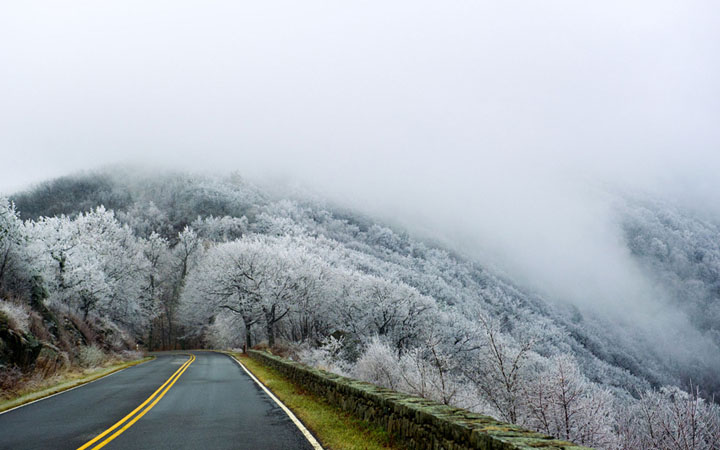 Despite the chilly, difficult weather, winter is a magical season that brings out the full beauty of nature, beckoning us to see and explore.
Snow is indeed the highlight of the winter season, but it is not the only aspect that makes it beautiful. Getting to breathe in the aromas emanating from blooming winter plants, feeling the soft winter sun on your skin, and basking in the serene view of sunsets and sunrises make it all the more reasons to fall deeply in love with winter.
If you are fond of nature and every beautiful thing it has to offer, you may want to spend one of your weekends driving through some of the most breathtaking sceneries you will ever see.
There are plenty of scenic places to visit in the US, in different states such as Alaska, California, Virginia, and Colorado, and enjoy them from the comfort of your own car seat!
CHECK OUT THIS LIST BEFORE THIS WINTER ENDS!
#1 – Million Dollar Highway, Colorado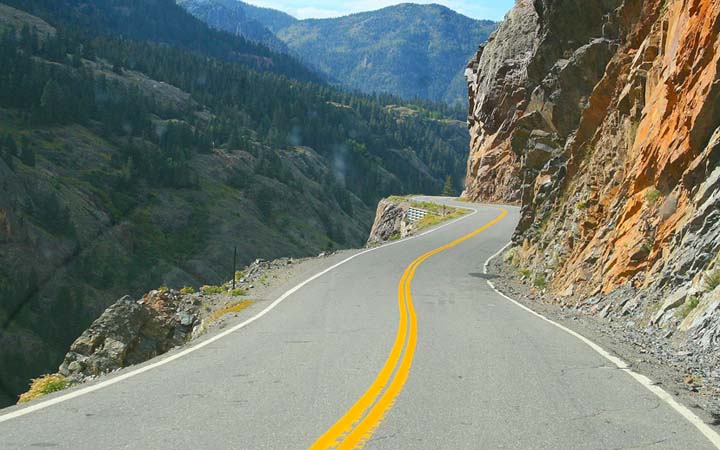 © FactoryTwoFour
The experience you'll get from this drive is worth more than millions of dollars!
The Million Dollar Highway, running from Bernalillo town in New Mexico to Montrose in Colorado, is known for its thrilling mountain view. The highway crosses three mountains: Coal Bank, Molas Pass, and Red Mountain.
Winter accentuates the beauty of the Million Dollar Highway, boasting the snow-coated peaks of the mountains and curvy roads that look like they were taken from a fantasy book.
What's more, this drive is only 25 miles long that won't make you get bored or tired of driving.
Just be careful while driving as the road is known for its sharp curves and steep cliffs can be dangerous.
#2 – Seward Highway, Alaska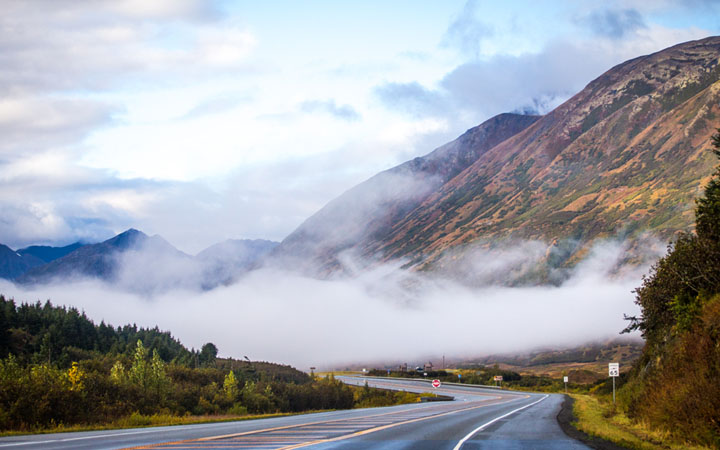 © Fangirl Quest
Seward Highway stretches 125 miles from Seward to Anchorage in Alaska. This route is the literal meaning of "winter wonderland," where you can enjoy the Kenai Mountains and Alaskan wilderness blanketed in scenic white.
Play a peaceful piece of music and soak in the beauty of the hauntingly beautiful highway.
On a side note, the road tends to be somewhat dodgy towards Sewards, so drive safely!
#3 – Yosemite National Park – California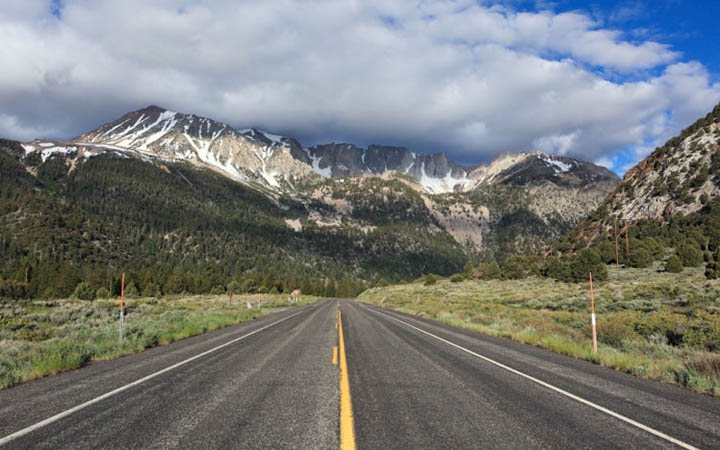 © Yosemite National Park
The road to Yosemite National Park is the best road to take if you're looking for a peaceful gateway this winter.
The park onlooking the Sierra Nevada mountains is a perfect spot for relaxation, meditation, and photography, thanks to its incomparable landscapes.
At the Yosemite village, you will find restaurants, shops, the Yosemite museums, and the Ansel Adams Gallery where you can have a fun time. Just make sure to bundle up warm since the temperatures tend to be chilly in the mountain areas.
The true beauty of California is indeed evident in Yosemite Park, so go see for yourself!
#4 – Cape Cod, Massachusetts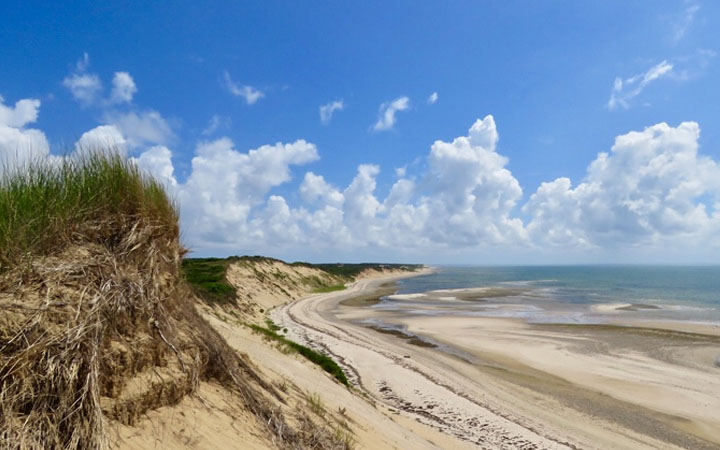 © Cape Cod Online
Cape Cod is a popular summer destination, but it is in winter when you can enjoy it the most — not just because it's less crowded.
Going on a road trip in Cape Cod this winter, if you haven't yet, will be an unforgettable experience as you will get to see the unique view of snow coating the beach, the stunning coastal town, and beautiful sunrises or sunsets.
If you decide to get out of your car and do some enjoyable activities in Cape Cod, you can go for a hike, visit Cape's art gallery, or attend a cultural event in Provincetown.
#5 – Skyline Drive, Virginia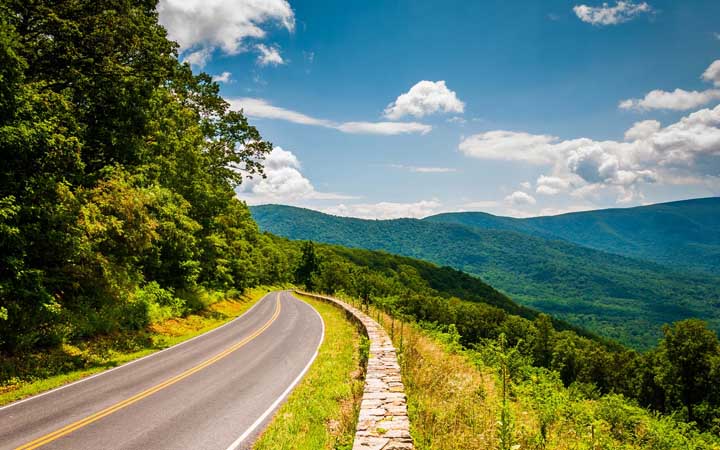 © Silvey Residential
Skyline Drive in Virginia extends 105 miles and runs through Shenandoah National Park.
The road boasts panoramic views of snow-capped valleys and mountains, namely the Blue Mountains, frozen waterfalls, and peaceful mountain resorts.
When you want to take a break from driving, you can explore teh backcountry wilderness in Shenandoah Park, revel in the stunning view of fog waves rolling over the mountains, or hike the Appalachian Trail.
This is going to be one of those road trips whose memory stays with you for a lifetime.
#6 – Arches National Park, Utah
© Millenia Style
Nothing comes close to the beauty of Arches National Park during winter. Your drive to the parks will be filled with wonder, thanks to the magnificent desert landscapes covered in snows, massive rock arches, layers of salt trapped underneath them, dating back to 300 million years ago, and pure, fresh air to fill your lungs with!
Take a drive to Arches Park's Scenic Drove and explore the Delicate Arch while you're there. It is the most popular site in the park, where a freestanding natural arch is located. Don't forget to take some memorable pictures. You'll definitely want to visit again, anyway!
Have you already taken one of these beautiful roads or are planning to this winter? Let us know in the comments!