The summer season is almost over and only 2 months left for you to plan your last trip before it's finally time to go back to work or school.
While there are many beautiful destinations out there, Las Vegas is among the most visited travel destination. However, traveling to Las Vegas is not always possible, especially if you are on a budget.
The good news is that hotels in las Vegas are not really expensive. It's enough to look in Booking.com, Travelocity, or other online hotel booking websites to find some of the best deals on hotel booking. Always in online booking websites, you can look for cheap flight tickets and book yours just in time!
Now that you have booked your flight and hotel, consider purchasing Las Vegas travel insurance to avoid the unexpected surprises! Life happens!
Ready to pack your travel bag and get onboard? Wait! before you do, take time to read about these 10 amazing things to do in LAS Vegas for free!
TO FIND OUT MORE, DON'T HESITATE TO CLICK THROUGH THE NEXT PAGE!
#1 – Bellagio Fountains And Conservatory & Botanical Garden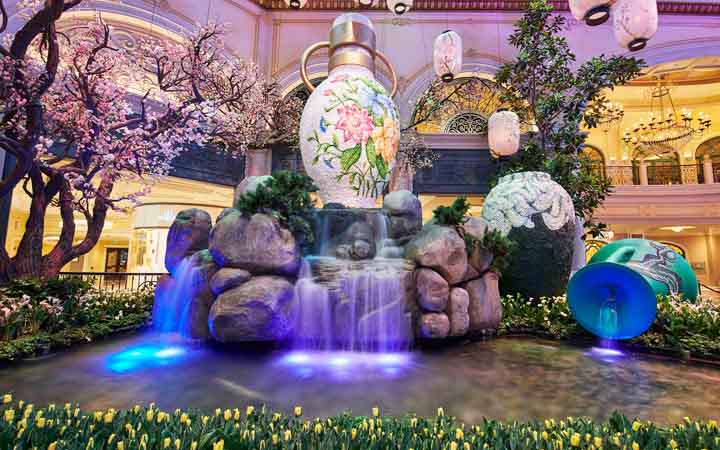 One of the best free things to do in Vegas is to watch the Fountains of Bellagio in action while listening to some good pop and classical music.
This free show will literally bewitch your body and soul as you watch hundreds of water fountains shoot up into the air. Normally the fountains play every 15 to 30 minutes, so make sure you are there!
That's not everything as there are other things you can do in Vegas for free! For instance, you can enjoy a long and lovely walk in Bellagio's mesmerizing Conservatory & Botanical Garden and enjoy a unique array of florals, bridges, gazebos, and ponds.
#2 – Fremont Street Experience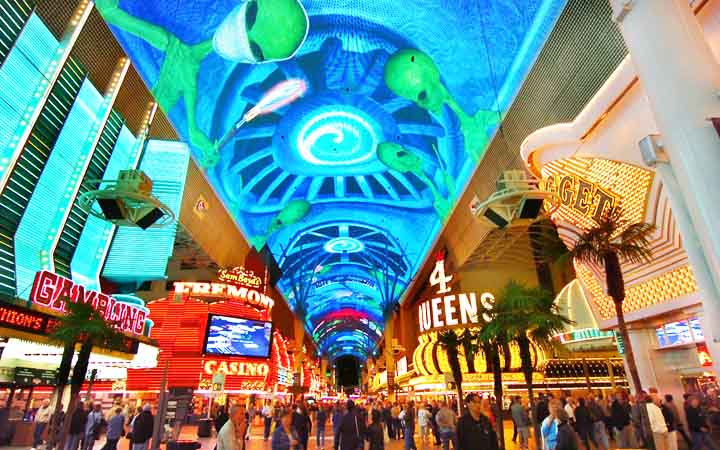 ©Casino
Going to Las Vegas on a budget? Worry not! This travel destination has so many things to offer and for free. In fact, all you need is to be aware of Las Vegas tips and secrets to be able to visit las Vegas without having to ruin your bank.
For instance, Fremont Street Experience is among the las vegas must-do list. Fremont is widely known for gambling, lights, and glitter.
The main attraction there is barrel vault canopy which features about 12.5 million LED lights that lead visitors and specifically pedestrians to The Four Queens and Golden Nugget, Las Vegas' vintage casinos. Not really into gambling and casinos life? You can also enjoy some free concerts all summer long.
#3 – The Cosmopolitan Of LAS VEGAS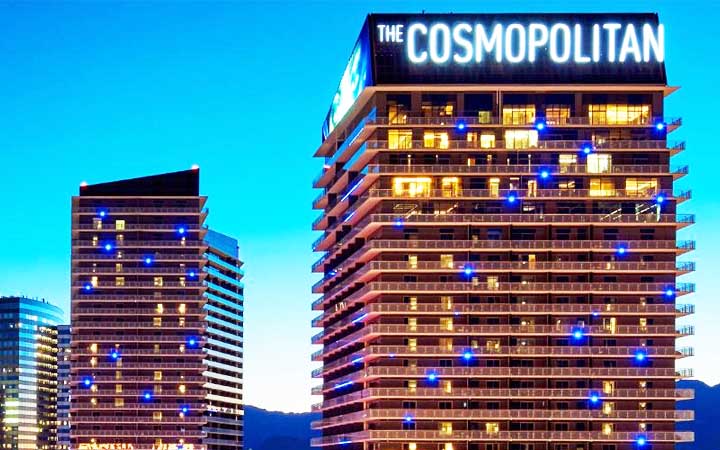 ©Las Vegas
If you really think that Las Vegas has no culture and it's all about nightlife, then you are very wrong! The Cosmopolitan Of Las Vegas is home to top exclusive art collection in the entire country. So, make sure it is in your Las Vegas to-do list!
Through the public spaces of the Cosmopolitan of Las Vegas, you will be impressed to find some amazing and fascinating installations such as the stairwells, lobby, and parking garage.
#4 – CBS Television City Research Center at MGM Grand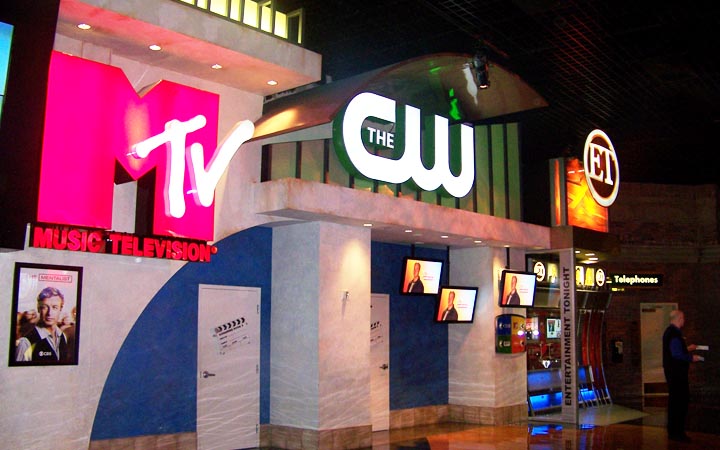 ©The Televixen
One of the best and most fun things to do while spending a vacation in Vegas is visiting the CBS Television City Research Center.
There, you have the chance to head into one of the studio and sample brand-new tv shows or programs by the following channels: CBS, MTV, Nickelodeon, and more! What's more? You can also enter the television history and give your opinion and register it on a test monitor before you go back to your vacation routine.
#5 – Circus Acts At Circus Circus Las Vegas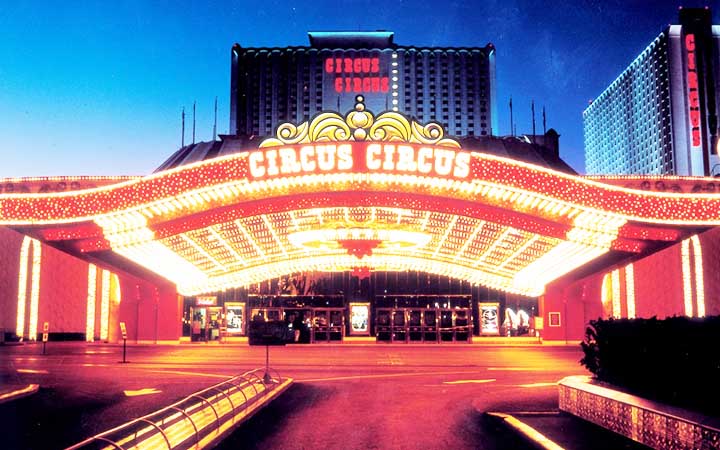 ©Culture Trip
Are you wondering what things for families to do in Vegas? Well, we bet that everyone would approve attending Circus Circus. No worries, this is one of the free shows in Las Vegas that will take your entire traveling experience to the next level.
Besides, your kids will just love it! Jugglers, aerialists, acrobats, and roller-skating are all delights that will entertain you and your family and make your experience in Las Vega quite unique and unforgettable!
#6 – Downtown Container Park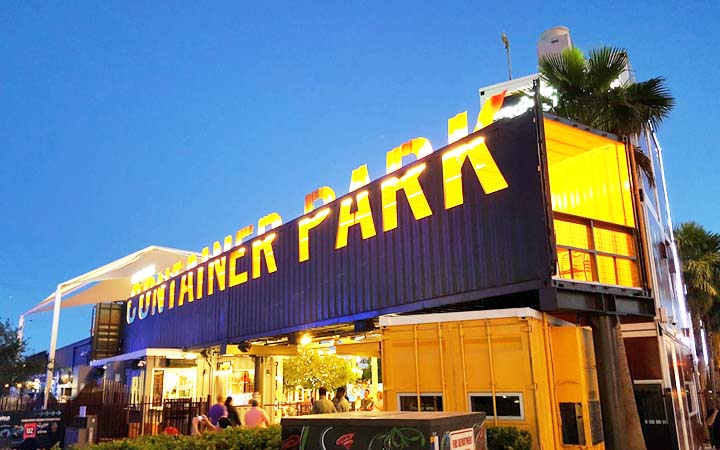 ©Airbnb
This is a free open-air park that welcomes visitors and makes their stay in Las Vegas unforgettable! Made from repurposed shipping containers, The Downtown container park is really unique and a must-visit!
Both you and your kids can enjoy visiting this open-air park as you can find their many shops, nice restaurants, bars, and also a stage for free live music performance. What's more? the little one can also enjoy the Treehouse, which is a play area for kids that comes with building blocks and a slide.
#7 – Wildlife Habitat at Flamingo Las Vegas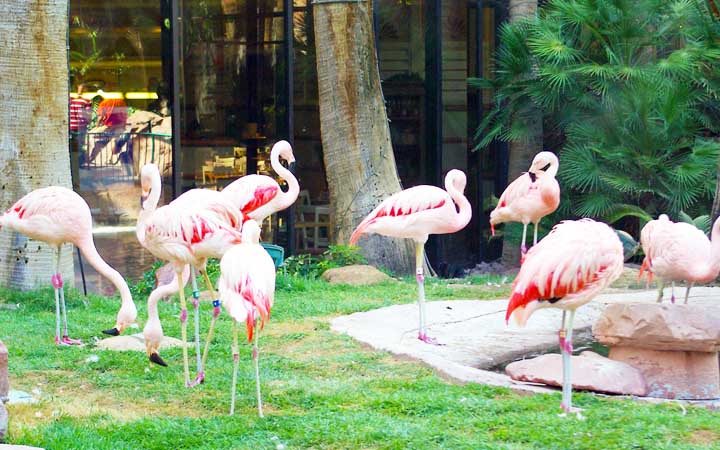 ©Punto Medio Noticias
The Wildlife Habitat is one of the best free things to do in las Vegas. The wildlife habitat is located right next to the pool area and welcomes both hotel guests and non-hotel guests, allowing them to discover a variety of colorful and beautiful creatures, including the unique pink-hued birds, swans, ducks, turtles, and more!
Wanna find out more? Book your flight soon and don't be afraid to head to Las Vegas on a budget!
#8 – Pinball Hall of Fame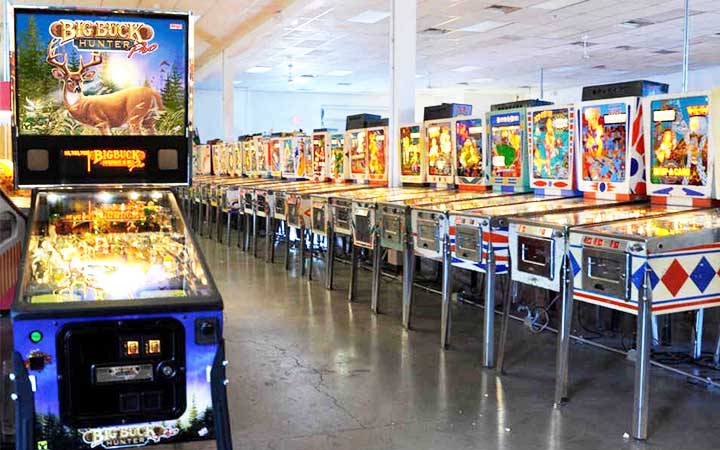 ©Tag24
This museum holds the world's largest pinball machine collection. It is home for more than 200 pinball machines as well as other arcade games that belong to the half-century of gaming history.
What's exciting about the Pinball Hall of fame is that it imposes no admission fees on visitors. Yes, you read it right! The admission is free but keep in mind that all the machine are coin-operated, say, you might need 25 to 50 cents per play. However, it's still good as all the money goes to charity.
#9 – The Silverton Hotel And Casino's Aquarium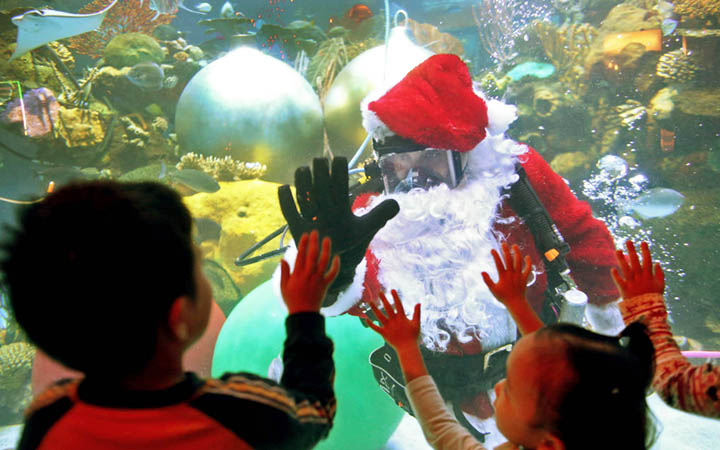 ©Las Vegas Review-Journal
This is considered among the top 3 things to do at Las Vegas! Hence, if you are traveling with kids, make sure you include visiting this massive aquarium at the Silverton Hotel and Casino in your Las Vegas must-do list!
The Aquarium contains around 117,000 gallons of saltwater and it's home to a variety of fish including sharks, reef plants, stingrays, and more! Interactive feeding demonstration and a mermaid show are also offered, which is amazing!
#10 – Ethel M. Chocolates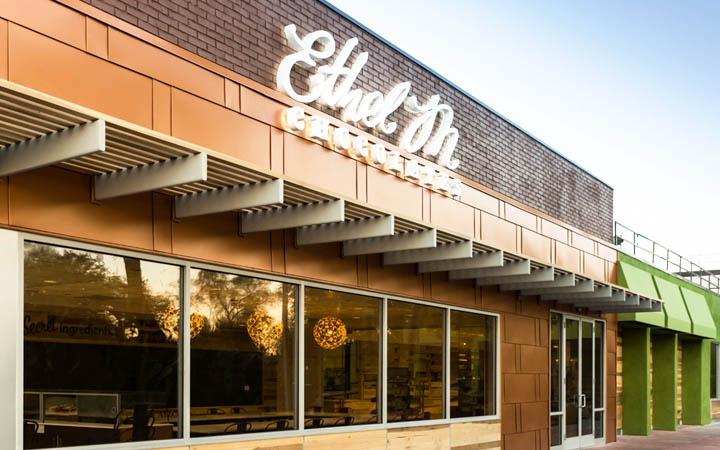 ©Regenerative Medicine Conferences 2019 – Conference Series
Are you a chocolate addict? If your answer is yes, you absolutely need to visit Las vegas most delicious attraction! Ethel M.Chocolates is located nearby Henderson and it's a place where you can enjoy tasting some free samples without having to pay a thing!
To make your visit more meaningful, you can consider taking a walk through the botanical garden and see how the stuff in the factory prepare the tasty treats.