We do not need Women's Day to celebrate women's achievements —it is a statement that you must have heard once or twice. Well, don't you agree?!
There was always this wall that prevented women from approaching politics, due to the outdated belief that "women belong to the kitchen" or "should only marry and have children."
However, women throughout history have been going straight for this wall and breaking it by proving themselves in their society, improving it, fighting sexism, and changing how the world views the role of women which is to rule justly and empathetically.
We have brought you a list of the top 10 most powerful women politicians in the world that you may or may not have heard about on Women's Day or any ordinary day, really.
TO CELEBRATE WITH US AND REMOVE WHATEVER REMAINED OF THAT WALL WE MENTIONED, JUMP TO THE NEXT PAGE AND ENJOY YOURSELF!
#10 – Michelle Obama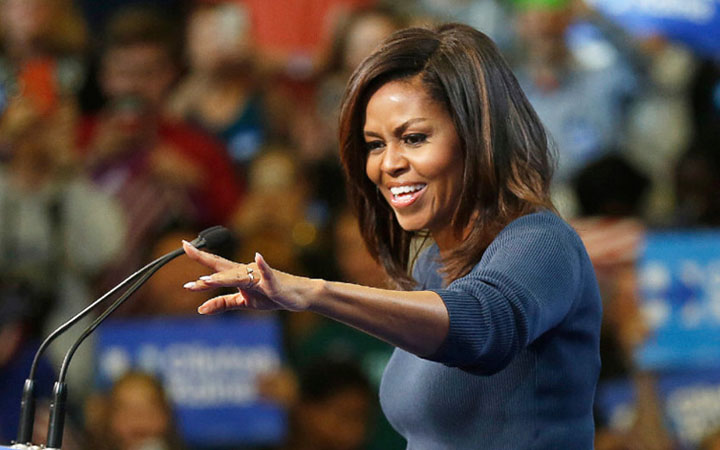 Loving a political figure has never been this easy for many people!
Although she came under the spotlight after her husband's election as the 44th U.S. President, Michelle did not hide in the shadow of his achievements.
Michelle has made it to Forbes and Time 100's 2019 lists of the most powerful women in the world thanks to how she used her power position and influential personality to improve the lives of people around her.
Michelle, 55, is running campaigns like the "Let's Move" campaign that seeks to solve the problem of obesity in children by encouraging a healthy lifestyle, and the "Reach Higher" campaign that encourages children to pursue their education and prepare for a better future.
Michelle Obama is what many women around the world said they aspire to be like; someone who people see as a beacon of hope in the world of politics and to whom they can easily relate.
#9 – Jacinda Ardern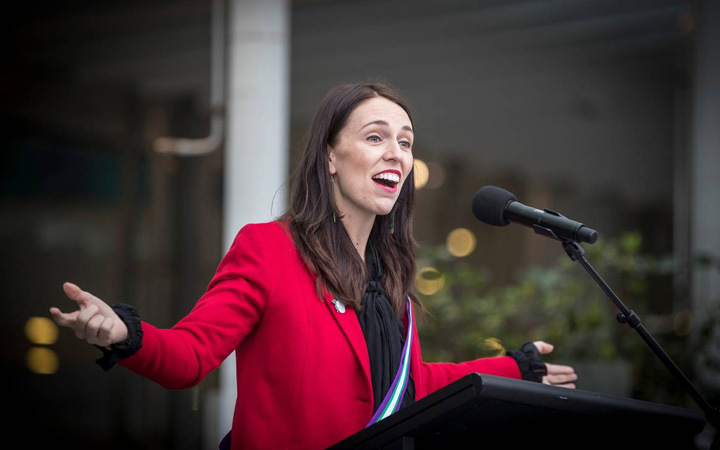 ©NZ Herald
The Prime Minister of New Zealand, Jacinda Ardern is a force to be reckoned with. She is the youngest ever prime minister in New Zealand, serving since 2017 at just 37 years old.
After graduating from the University of Waikato in 2001, Ardern soon joined former Prime Minister Helen Clarke's office as a researcher. Ardern later worked as a policy advisor to British Prime Minister, Tony Blair until she was elected President of the International Union of Socialist Youth in 2008.
In 2017, Ardern served as the leader of New Zealand's Labour Party before she was elected as the country's prime minister.
This year, Ardern has earned more admiration and respect, not only from other New Zealanders but also from people in different parts of the world including politicians like herself.
Following the tragic mass shooting of two mosques in March 2019, Ardern grieved showed great solidarity and sympathy with the families of the victims while also staying true to her promise of changing the country's gun laws to prevent such tragedies by immediately banning all military-style guns.
Ardern paved the way for future female leaders, proving that you can be empathetic and have an iron grip on political affairs.
#8 – Dalia Grybauskaite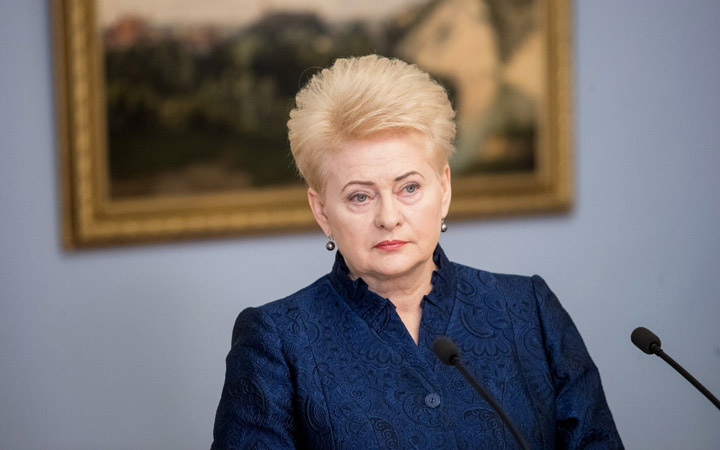 ©DELFI EN
Another powerful woman politician is Lithuania's former President Dalia Grybauskaite who has been listed as one of the 100 most powerful women in the globe several times.
Born in 1956, Grybauskaite was in office as the eighth Lithuanian president from 2009 until July 2019. In 2014, she became the first-ever Lithuanian president to win a second election term in a row.
Prior to her position as president, Grybauskaite served as head of the ministries of finance and foreign affairs, and as the European Commissioner for budget and financial programming.
Grybauskaite is known for her strong and fearless criticism of more powerful politicians like her neighbor, Russian President Vladimir Putin.
Grybauskaite's nickname is "the iron lady" and she earned it!
#7 – Johanna Sigurdardottir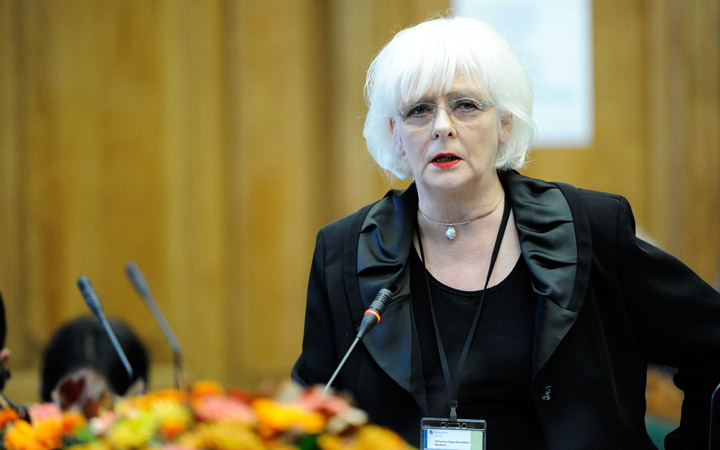 ©Wikimedia Commons
The former Prime Minister of Iceland, Johanna Sigurdardottir, is a powerful woman who, through patience and hard work, paved her own path.
Born in 1942, Johanna Sigurdardottir's education and early career life were far from the world of politics, however, fate works in mysterious ways.
Sigurdardottir worked as a flight attendant from 1962 to 1971 after she graduated from Iceland's Commercial College.
Sigurdardottir was active during the trade union movement while presiding over the Icelandic Airlines' Cabin Crew Association between 1966 and 1969 and over the Board of the Association of Former Stewardesses where she exhibited strong leadership skills.
Sigurdardottir's interest in politics became full-fledged by the 1970s. In 1979, she served as a deputy speaker at the Parliament of Iceland. Soon, Sigurdardottir was appointed as the vice-chairman of the Social Democratic Pary and then as the Minister of Social Affairs.
Sigurdardottir was appointed Prime Minister in 2009 and enjoyed a successful, thriving career until her retirement in 2013.
Sigurdardottir is also ranked among the world's most powerful women in Forbes list.
#6 – Julia Gillard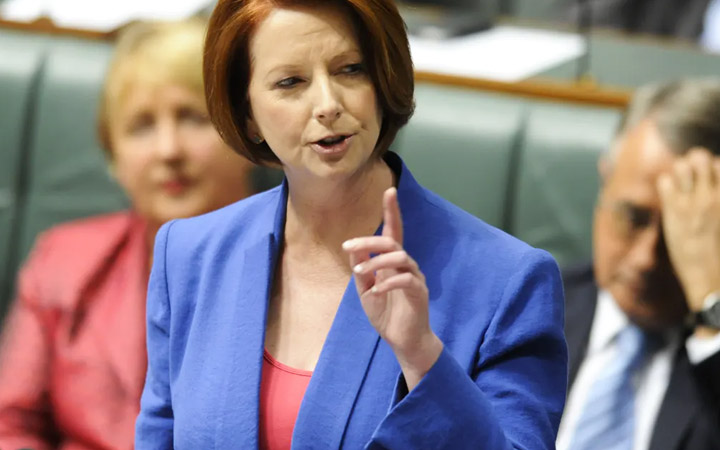 ©The Conversation
Julia Gillard was many things before she became Australia's 27th former Prime Minister: a migrant child, a diligent student, and a young leader.
Gillard, who was born in Wales in 1961, migrated with her family to South Australia, when she was only six years old. There, she received her early education before attending the University of Adelaide to study art.
Gillard's leadership qualities began to surface as she became the leader of the Adelaide University Union until the daughter of the then-state Labor Minister introduced Gillard to politics in her second year at university.
Gillard held several positions, including Leader of Australian Labor Party and Deputy Prime Minister, before climbing the ladder to become the first woman prime minister and leader of a major Australian political party.
#5 – Sheikh Hasina Wazed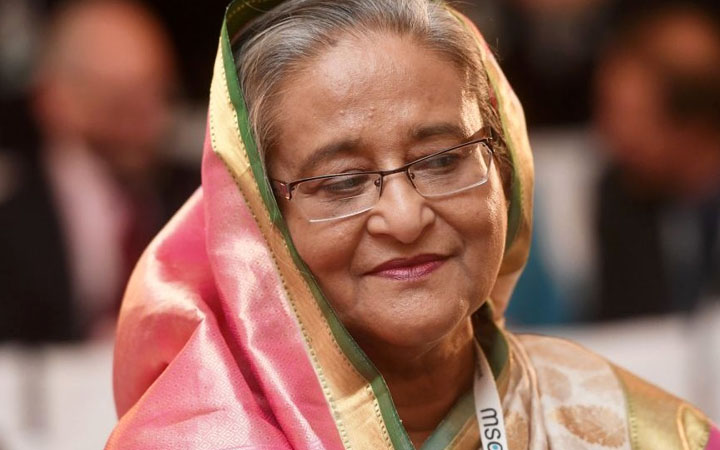 ©Theglobepost
The current Bangladeshi prime minister is a powerful political veteran and is recognized as the strongest long-serving prime minister in the history of her country.
Born in 1947 to Bangladesh's first president, Sheikh Mujibur Rahman, who was assassinated later in 1981, Sheikh Hasina Wazed faced her worst fears but overcame them all by being a strong leader.
Wazed lost seventeen members of her family but stood solidly on her feet. She studied was an active student in the political department at Eden Girl's College.
Living an active life is Wazed's mottos, being the president of her country and, at the same time, a member of the Council of Women Leaders which is the only world organization dedicated to women heads of states and concerned with accentuating women's role in society.
#4 – Ellen johnson Sirleaf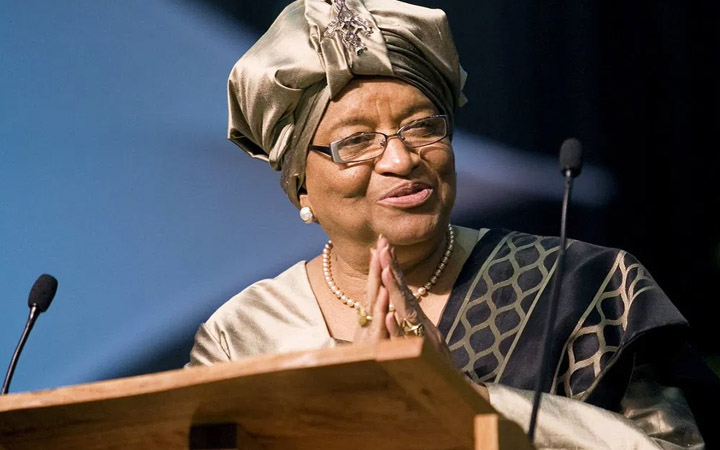 ©Liberianobserver
This time, another powerful woman's achievements will take us to Africa.
Ellen Johnson Sirleaf made history by becoming the first female president on the African continent. Sirleaf served as Liberia's 24th president for 12 years until her retirement in 2018.
Sirleaf was born in 1938 to a Kru-German mother and Liberian father. Sirleaf received her early education in Liberia before migrating to the United States to study at Madison Business College and Harvard University.
Upon returning to Liberia in the early 1970s, Sirleaf held many government positions including Deputy Minister of Finance from 1971 to 1974, before running for the 2005 presidential election in Liberia. She won!
In recognition of her leadership and dedication to promoting women's rights and participation in the peace-building process, Sirleaf was awarded the Nobel Peace Prize in 2011.
With her strength and dedication, Ellen Johnson Sirleaf added her name to the list of powerful women who broke the gender barrier.
#3 – Dilma Rousseff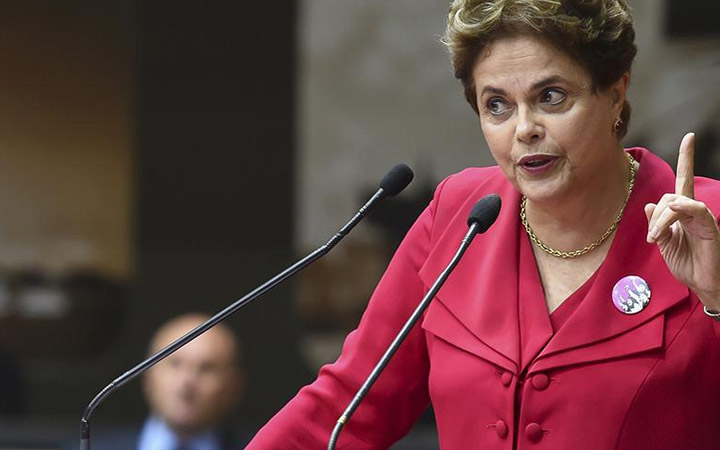 ©Brasil 247
The third place for the most powerful woman politician goes to Dilma Rousseff, the former president of Brazil.
Rousseff, 71, is now famous as the powerful woman who was dismissed from emoved from the Brazilian presidency in 2016, two years after she was elected president.
Throughout her life, Roussef has been tangled in a series of political complications that even lead to her imprisonment in 1964 that lasted for three years on the charges of subversion in line with the 1964 coup d'état in Brazil. Back then, Rousseff was involved in the left-wing opposing the Brazilian government.
Despite that, after her release, Rousseff resumed her studies and obtained her bachelor's degree from the Federal University of Rio Grande do Sul.
Rousseff believes strongly in enabling women to realize their potential and hold positions of power, making her one of the most influential leaders. Rousseff made it to Forbes lists among the most powerful women politicians.
#2 – Cristina Fernandez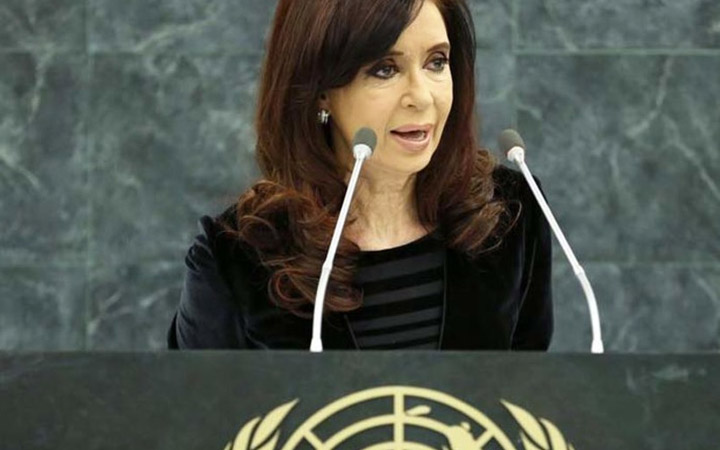 ©UN News
The second woman to serve as Argentina's president is the second most powerful female politician in the world, according to Forbes' list.
Cristina Elisabet Fernandez de Kirchner, 66, is Argentina's former president who was in office from 2007 to 2015. Born in Buenos Aires Province, Christina graduated with a degree in law from the University of Plata.
Fernandez was a member of the Justicialist Party before being elected as national senator in 1995.
She was Argentina's First Lady from 2003 to 2007 after her husband Néstor Kirchner became president. Fernandez soon became a president herself after winning the 2007 elections.
Fernandez is recognized by Forbes as one of the most powerful female politicians whose name also joined those of women who became "firsts" in a position of power around the world.
#1 – Angela Merkel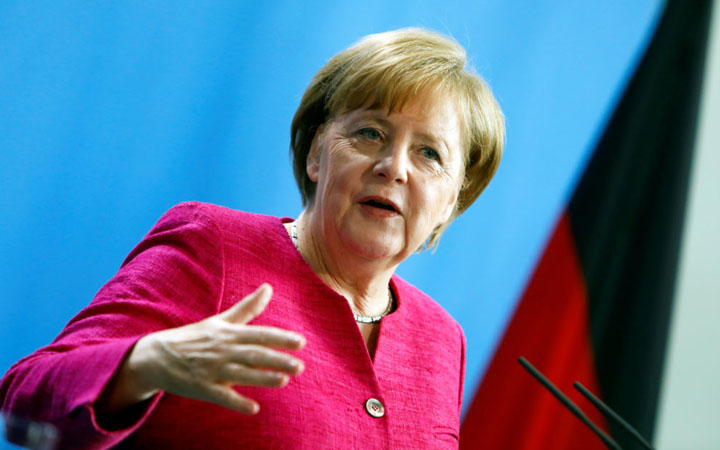 ©PBS
This one is no surprise. Angela Merkel is still considered the first strongest woman politician in the world despite the hit that she has taken in the recent German elections.
Merkel, born in 1954 in Germany, studied physics before working as a chemist at the Central Institute for Physical Chemistry.
Merkel later joined the Christian Democratic Union (CDU) after the fall of the Berlin Wall in 1989.
Soon, Merkel became the first female chancellor in Germany since 2005.
Merkel, who topped Forbes list of the 100 most powerful women for the seventh time the same way that she topped her career, is described worldwide as the powerful de facto leader of the European Union.
And that was it. How do you like this list? Our mothers and sisters around the world continue to pave the way for each other, to climb higher and beyond and show the world what they are capable of!