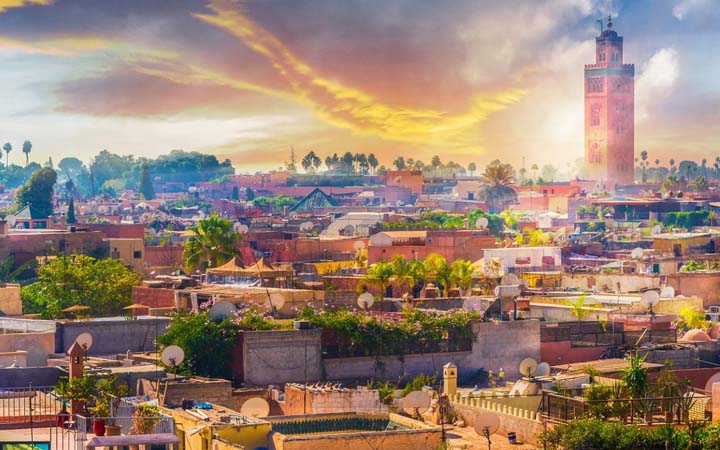 It's only a matter of days before we say goodbye to 2019 and welcome the new year 2020.
Just like every new year, we look forward to new resolutions, new things to buy, and new places to see.
If you plan to spend your winter vacation or any vacation exploring new cultures and soaking in the beauty of natural sceneries that you have only ever seen on a screen, there are plenty of fascinating destinations around the world to pick from.
Imagine touring the jaw-dropping landscapes of Bhutan, basking on the undiscovered beaches of Montenegro, taking a camel ride through the spellbinding landscapes of Morocco's Sahara desert, or having lots of fun skiing in the highest ski resorts of Albania.
WHETHER YOU'RE AFTER SOMEWHERE SNOWY OR WARM, THIS LIST HAS SELECTED THE FIVE BEST AND SOMEWHAT UNDERRATED COUNTRIES TO SPEND AN UNFORGETTABLE VACATION IN 2020. CLICK ON THE NEXT PAGE AND ENJOY YOUR WORLD TOUR!
#1 – Eswatini (Swaziland)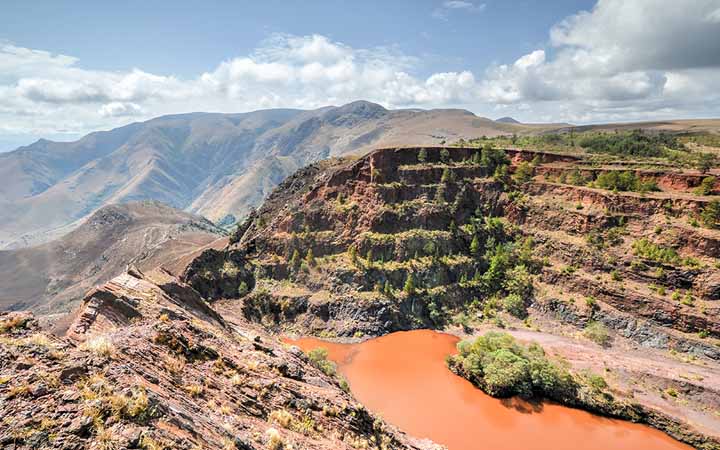 ©Atlas & Boots
If you're fond of wilderness, festivals, and adventure, you'll find them all in Eswatini (also known as Swaziland) — the country nestled in the eastern flank of South Africa.
Eswatini is truly a germ in South Africa, boasting diverse wildlife including zebras, rhinos, hippos, antelopes, elephants, lions, etc.
But wildlife isn't the only aspect to explore in Eswatini. In this country, you won't spend a single boring day when you have interesting places like the Ngwenya Glass Village where tons of used glass are recycled and turned into glass art— making it an ideal family date.
Or, the Nisela Safaris reserve where you can learn about the diverse birdlife, explore the trails on foot or vehicle, and dine at its traditional restaurant serving a variety of mouth-watering Swazi dishes.
If you're planning to visit Eswatini in winter, make sure to pack up warm clothes and a raincoat because although the temperatures are typically mild, it can get quite cold.
More spots worth seeing in Eswatini:
-Mkhaya Game Reserve.
-Sambane Coffee Shoppe.
-Mlawula Nature Reserve.
-Mlilwane Wildlife Sanctuary.
-Swaziland National Museum.
#2 – Bhutan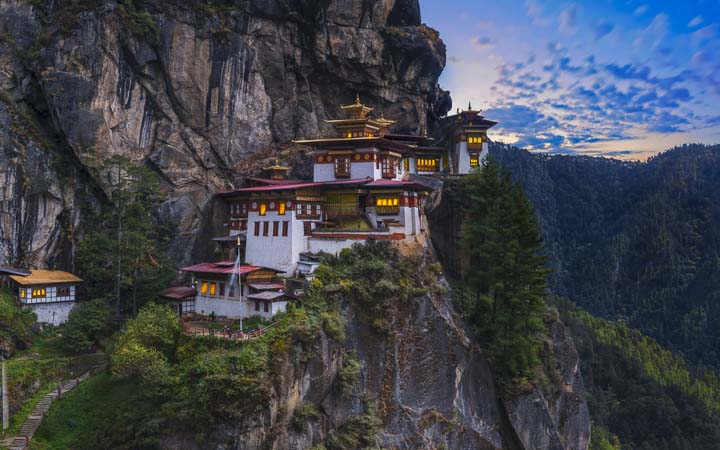 ©The Planet D
The Himalayan kingdom of Bhutan is a place straight out of a dream—one you don't want to wake up from!
Take a tour in Bhutan's magnificent landscapes, breathe in the fresh air of the s high-altitude oak forests, and don't miss out on visiting Bhutan's most popular site: Tiger's Nest Monastery.
The Tiger's Nest Monastery, located outside of the town of Paro is a famous Buddhist temple and dubbed as "Bhutan's most sacred site."
Just don't forget to bundle up warm for your Bhutan trip!
Must-see sites in Bhutan:
-The Drukgyel Dzong Museum.
-Bumthang Valley.
-Phobjikha and Gangtey Valley.
-Phuentsholing Town.
-Rinpung Dzong fortress (Paro).
#3 – Albania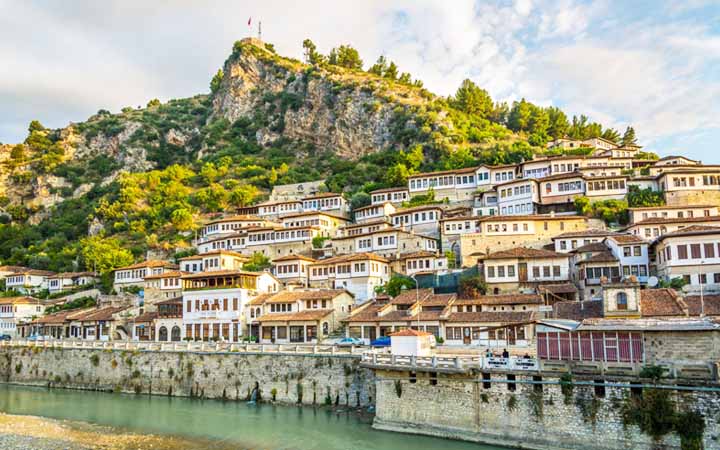 ©US Department of State
If you're fond of skiing, Albania has some of the biggest ski resorts for your ski holiday!
High-altitude ski resorts, Ski Pista Bigell in Dardha, Voskopoja, and Biga are the largest, most affordable, most popular ski resorts in Albania that should be in your list as well as the stunning Albanian beaches like Ksamil, Dhermi, and the Albanian Riviera coastline.
In the Albanian lowlands, the climate is generally mild in winters and hot in summer, whereas in the highlands winters are freezing, so pack up accordingly if you're visiting this winter or next summer!
Places you shouldn't miss:
-Blue Eye lake.
-Skanderbeg Square.
-National Museum of HIstory.
-Rozafa Castle.
-Berat Castle.
#4 – Montenegro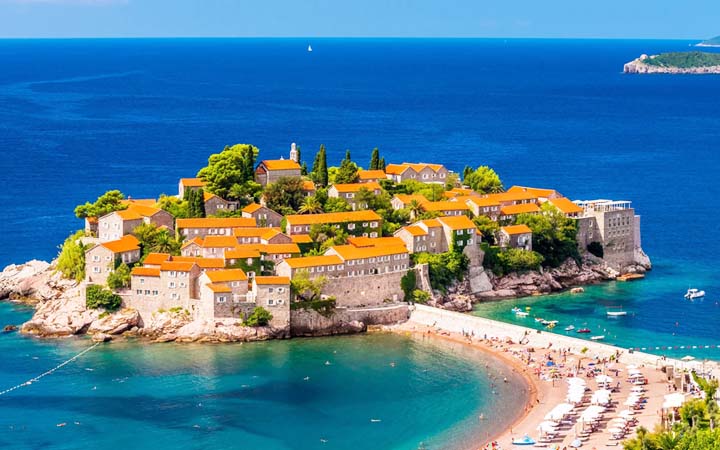 ©Architectural Digest
Montenegro might be small but it hides plenty of fun things to do!
Yes, this Balkan country is famous for sandy and rocky, pebbled beaches like the Mogren beach, Great Beach (Velika Plaza), and Jaz beach—the liveliest beach among them all—but that's not all there is to it.
Montenegro boasts an abundance of seafood integrated into its unique and diverse cuisine with a rich history and proximity to other Balkan countries like Croatia and Albania.
Foods you must not miss in Montenegro include: Punjene paprika (stuffed peppers), Montenegrin Cheese, Burek (filo pastry), Rostilj (barbeque), Palacinke (pancake), etc.
Must-see attraction:
-Bosnia and Herzegovina village.
-San Giovanni Fortress.
-Black Lake.
-Ostrog Monastery sheer cliff.
-Bar Old Town.
#5 – Morocco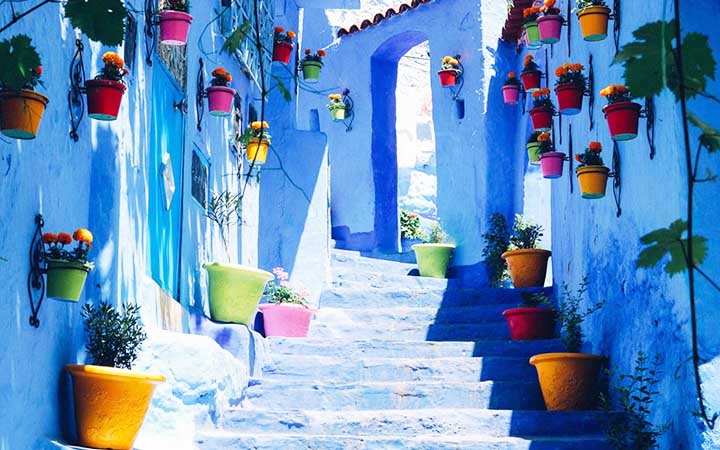 ©Mouhoutours
This North African has been attracting millions of tourists from all around the world, thanks to its vibrant culture and various things to do, from climbing the highest point in North Africa, Toubkal mountain, to camel trekking around the gorgeous Zagora and Merzouga dunes.
It truly is a journey of a lifetime that won't cost you a lot. And you will also get to try various dishes of Moroccan cuisine which is known for its mixture of Arab, French, Berber, and Andalusian delights.
Must-see places:
-Marrakech Jamaa el-Fna square.
-Blue city of Chefchaouen.
-Essaouira city.
-Ouarzazate's kasbah ait ben haddou.
-Todgha Gorges River.
You don't see a lot of the above destinations in lists of countries to travel during vacations, although they are truly gems that must be explored. Whatever your plan is, a beach vacation or mountain gateway, choose the destination that you know will make you relax, have fun, and feel at ease.
P.S., you can find cheap flights to these destinations on several airlines in December compared to summer, ranging between $100 and 500 per round-trip.
Enjoy!