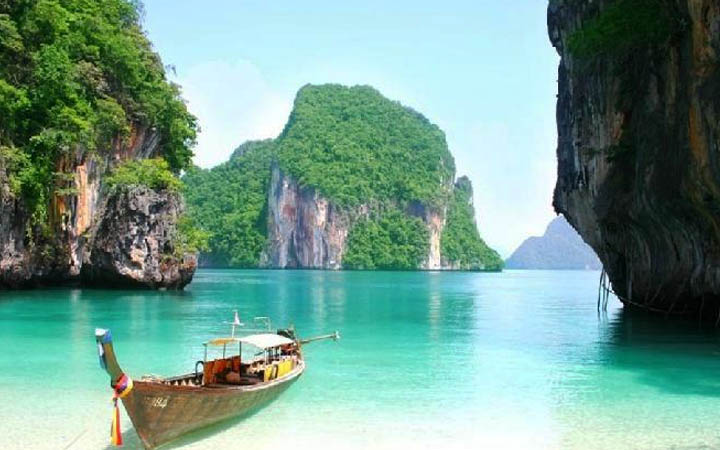 The world is enamored with Europe and its stunning, romantic destinations. Last year alone, as many as 538 million global tourists visited the continent.
While popular European destinations like Paris, Vienna, Prague, or Venice are some of the most breathtaking places to visit on your two-week winter break, there are other gems around the world that are worth discovering and they just happen to be in Southeast Asia!
There, you can have an unforgettable experience thanks to the many timeless historical sites, ethereal mountains, sandy beaches, and breathtaking cityscapes that will please your five senses.
On this list, you'll find the top 7 places in Southeast Asian countries like Malaysia, Cambodia, and Myanmar that you should make sure to visit before you die! And, you might as well seize the opportunity during the winter holidays and book your cheap flight!
CLICK ON NEXT
#1 – Bagan Buddhist Temples, Myanmar (Bruma)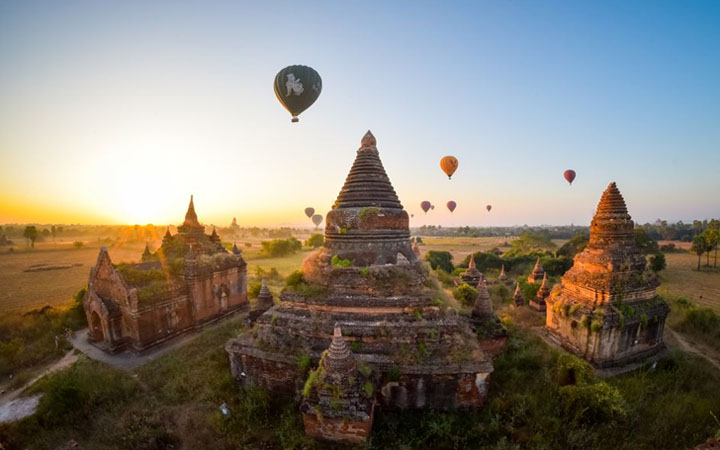 ©TripSavvy
There are few places in the world that could compare to the beauty of sunsets in Bagan, the ancient city in the Mandalay Region of Myanmar.
The 10,000 Buddhist temples adorning the plains of Bagan look like they've been taken out of a fantasy painting, with their magnificent red walls, brick-vaulted halls, and Buddha statues bringing out the beauty of sunset and sunrise and providing a purely spiritual experience.
While there, you can take a hot air balloon tour, go on a free tour of teh archeological ruins, try the delicious foods of the Burmese cuisine like the tea leaf salad, Burmese curry and sweet snacks.
This UNESCO World Heritage site is definitely worth your time, especially from November to March where the weather is cool and breezy, which allows you to explore the area comfortably. In summer, it is usually scorching hot in Bagan.
#2 – Luang Prabang, Laos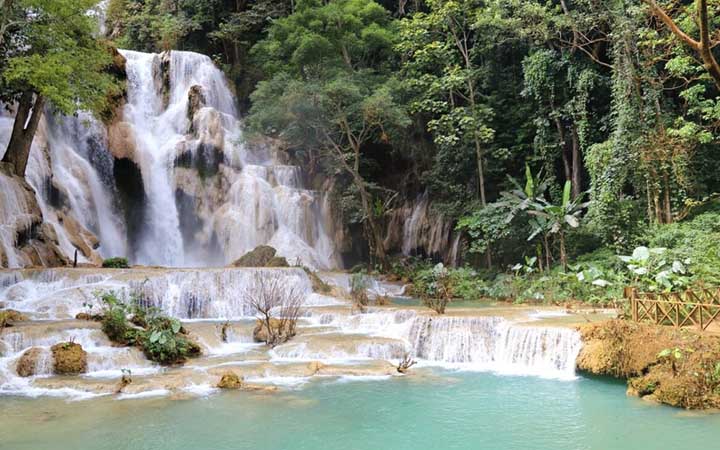 ©Yoga, Wine & Travel
Luang Prabang, the ancient capital of Luang Prabang province in the southeastern country of Laos is another UNESCO-protected site that is worth a visit.
Luang Prabang is a mesmerizing city that boasts a juxtaposition of lively nightlife and over 33 Buddhist temples.
There are plenty of things to do in Luang Prabang, from soaking in the stunning natural sceneries, relaxing at Kuang Si waterfall, visiting the famous night markets, to hiking up the majestic Mount Phou Si.
Moreover, you can find affordable hotels onlooking nice views, especially if you visit in winter.
#3 – Gili Islands, Indonesia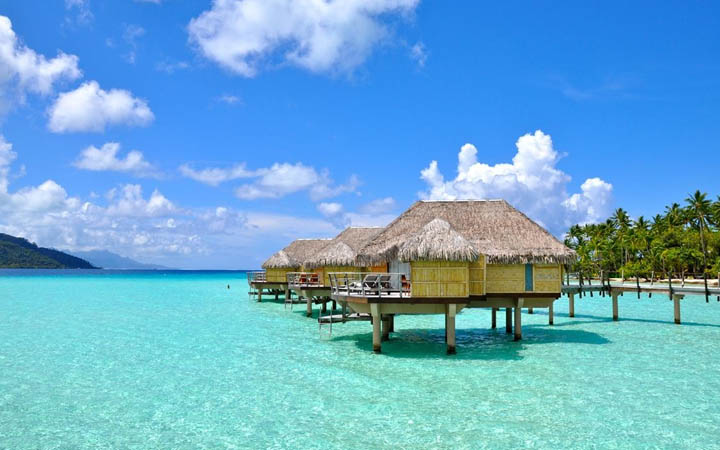 ©Erasmusu
If you're looking for a way to relax and de-stress, spending your vacation in the Gili Islands, located in northwestern Indonesia, will be your cure.
The Gili Islands are made up of three small islands floating in the clear turquoise waters of Lombok Strait that is connecting the Java Sea to the Indian Ocean, and boasting pure white sand, coconut palms, and some cheap hotels with great online rates and reviews.
On the islands, you can enjoy clean and fresh air, away from the pollution of industries and vehicles. For your information, cars aren't allowed on the Gili Islands, so expect horse carriage and bicycle rides!
The islands are also famous for diving and snorkeling activities that will keep you on your toes.
#4 – Halong Bay, Vietnam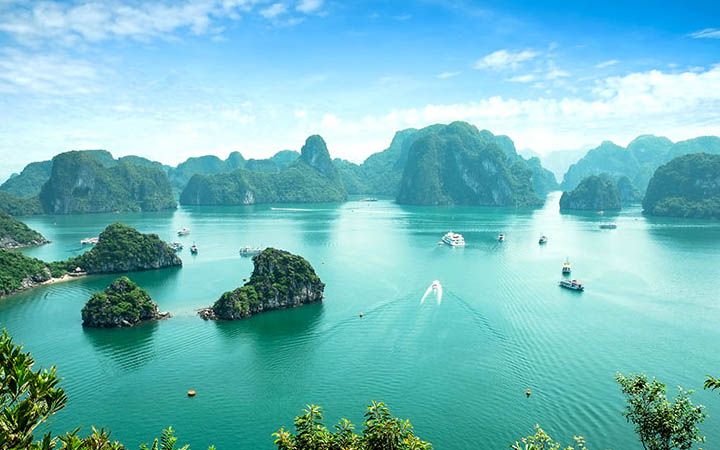 ©World Nomads
Halong Bay in northern Vietnam is truly a paradise on Earth. This absolutely breathtaking bay is known for its emerald waters, majestic limestone islands and rainforests.
There are various activities that you can try there, which include taking Junk boat tours, sea kayaking, hiking, scuba diving, and rock climbing in the mountainous Cát Bà National Park.
You can find cheap day cruises along the islands. The tours usually last for up to 2 days but that depends on how long you want your trip to be. Prepare to be amazed!
#5 – Penang, Malaysia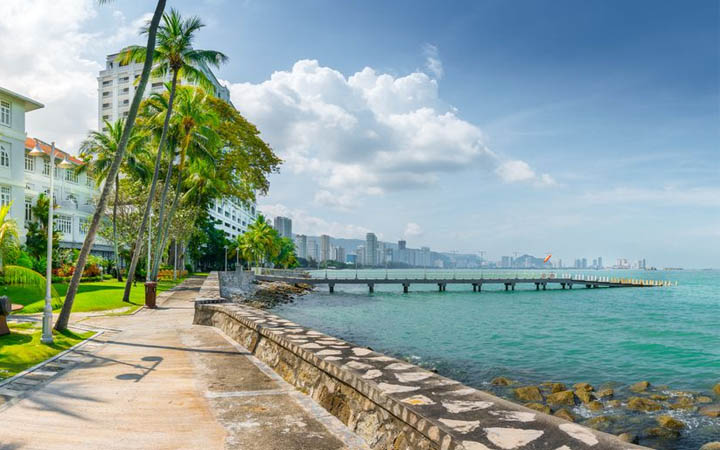 ©TripSavvy
Penang is one of the most famous spots in the vibrant and multicultural country of Malaysia. Most of this state is located on an island where you can find crystal clear waters and sandy beaches.
Another thing to not miss is visiting Penang's George Town, a city that blends today's urban lifestyles and yesterday's timeless historical landmarks. If you're fond of photography, you may get the chance to take some amazing photographs there!
And let's not forget the food! Penang food is a rich mix of Indian, Chinese, and Malayan flavors. While there, don't forget to try the signature dish of Penang, Assam laksa — a tasty, spicy fish soup.
#6 – Ifugao Rice Terraces, Philippines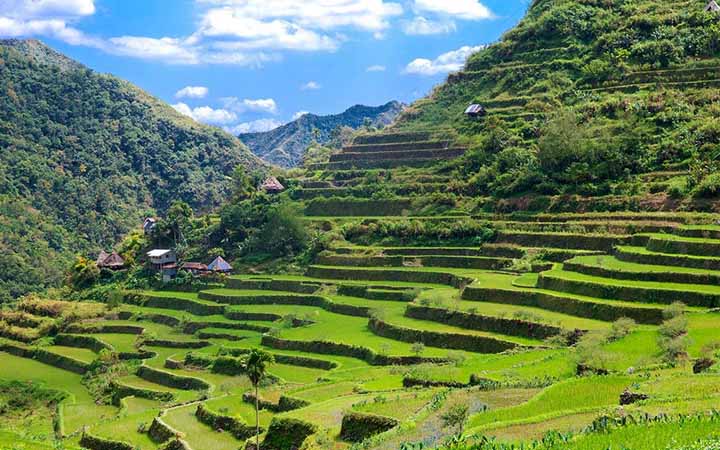 ©Banaue Rice Terrace Tours
If Ifugao Rice Terraces in the Philippines of Banaue mountains aren't the literal meaning of "stairways to heaven," we don't know what is!
These terraces that were carved by the ancestors of the Philippines' indigenous people are a major tourist attraction and inspiration to photographers and painters.
There, you can watch Ifugao cultural shows, visit the local Banaue museum, take a dip at the Tappiya Falls, and try the delicious local dishes, especially the Ifugao dish.
#7 – Krabi Province, Thailand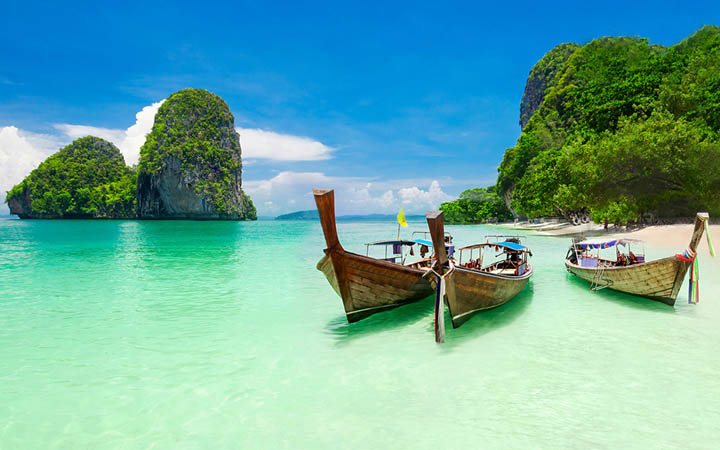 ©Krabi-hotels
The thing about Krabi Province is that once you visit, you won't want to leave!
This unique province nestled in southern Thailand's west coast is home to the world's best sand water and renown rock-climbing site, Rai Leh.
Must-see places in Krabi include the Thung Teao Forest Natural Park, the famous Tiger Cave Temple, The Phi Phi islands, and Klong Thom Hot Springs.
So what will your next Southeast Asian destination be? Regardless, make sure to choose it wisely and prepare your travel insurance ahead! Enjoy!