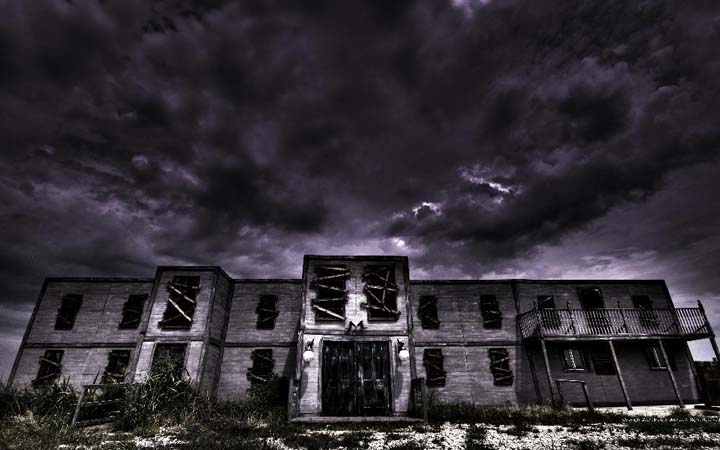 © Haunted Hovel
Halloween is knocking on our doors, bringing all kind of creepy vibes and scary experiences that we totally adore, which is why I thought… what's a better time than Halloween to talk about the most Haunted spots in the United States?
Whether you believe in ghosts or not, we can't deny the fact that hundreds and hundreds of people all over the world witness and see supernatural stuff every day, and they all remain a mystery because there are just not enough explanations to such phenomenon.
So while you are thinking about how true are these paranormal theories, let's go around the country to discover its most haunted spots.
Click on Next to read more
Sloss Furnaces, Birmingham – Alabama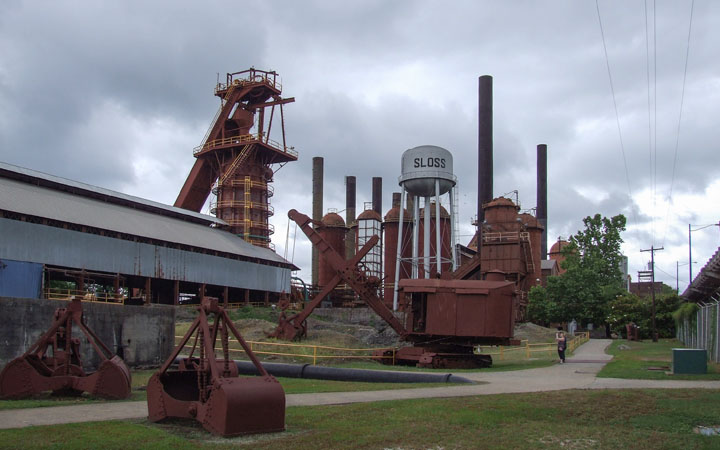 © Wikimedia
In the late 19th century, The Sloss Furnaces used to be a place where they produced iron in order to turn it into steel. Today, it is a historic national landmark, a haunted one.
The Boss at this factory, James "Slag" Wormwood used to put his employees through a lot of inhumane and messed up conditions because back at that time, Labor laws were not a thing.
The temperature at the Furnaces used to be over 100° degrees, which led to the death of 47 men. The boss also lost his life in there when he slipped and fell inside the iron ore; his body got completely melted.
Wormwood and his employees are believed to be haunting the Furnaces and scaring the life out of guests to this day. You can visit this place at fall on a ghost tour to see that for yourself.
Kennecott – Alaska
© Pinterest
Kennecott is an Alaskan town that used to be the core for copper mining between 1911 and 1938. Once the copper in that area was diminished, the population started decreasing until it became completely abandoned in 1950.
There are still a few buildings standing in Kennecott to this day, but many people prefer to stay away because they believe that the spirits of the railroad workers and former miners are haunting the whole area.
Lost Dutchman State Park, Apache Junction – Arizona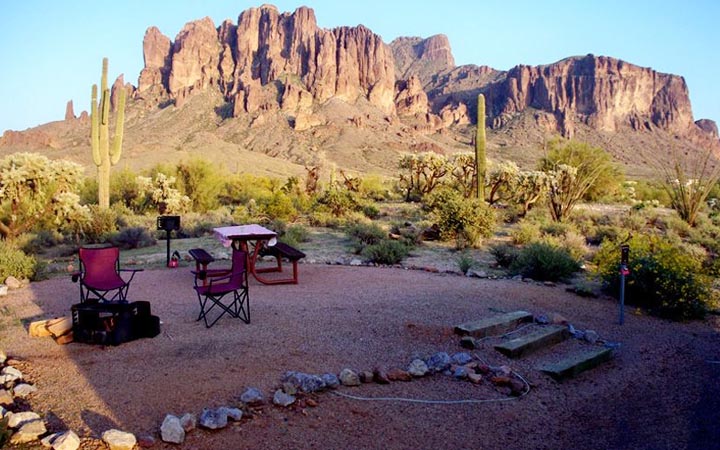 © Pinterest
Here is a story that we see only on movies and cartoons, but with an ending that we still long to see: it is believed that the Lost Dutchman gold mine is located in Apache Junction of Arizona, yet, the exact place is still unclear.
Throughout the years, many people tried to look for it but they ended up losing their lives, and now, the whole place is haunted by their spirits.
Maybe the ending will be similar to those Disney movies when one brave person fights all the spirits and demons and end up finding the treasure, then giving it to the poor. Except in real life, the person will keep it to himself, of course!
Bodie – California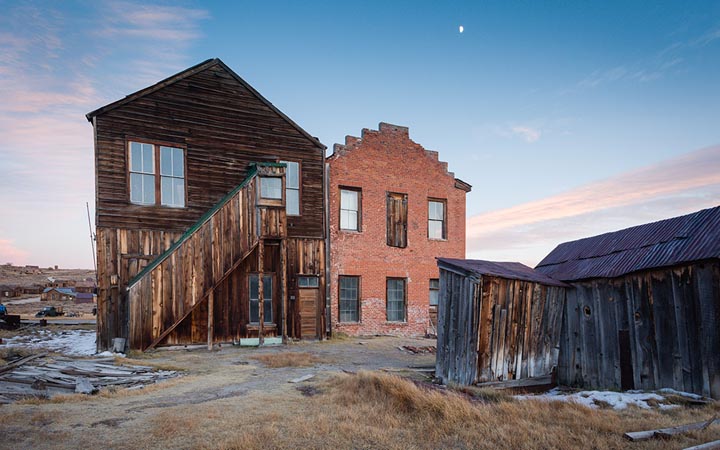 © California State Parks
In California, there is a town that used to be known for its other-worldly presence, and now it became a State Park for those who are interested to explore the gold rush of the late 1800s. There are many buildings and homes still standing strong in Bodie, which made people believe that they are inhabited by the spirits of former residents.
Most visitors to this town do nighttime ghost tours to explore other dimensions and the paranormal activity of this town.
St. Elmo – Colorado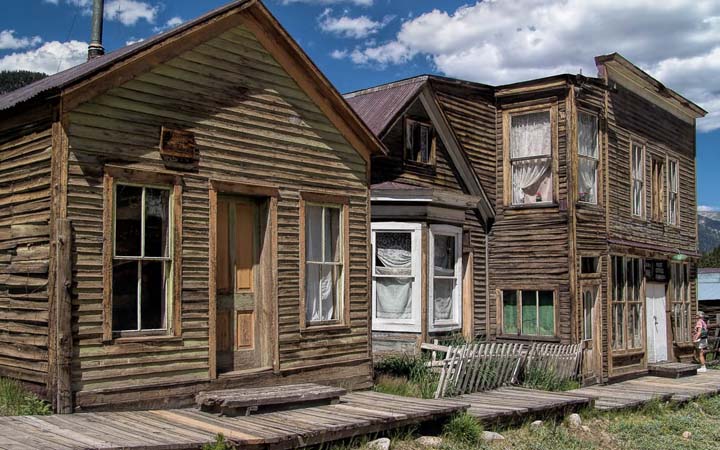 © Wikimedia
In the late 1800s, St. Elmo used to be a thriving mining town in Colorado, but as soon as the mines diminished, the town got abandoned and replaced by spirits, somehow.
Now, this city is known as the ghost town, and for visitors who enjoy horror, life during the 1800s, and ghosts of former residents, this town is technically their perfect destination.
One of the most popular paranormal stories about this town is the ghost of Annabelle Stark. She is a woman from town who refused to leave her home after the town was completely abandoned.
Old Newgate Prison, East Granby – Connecticut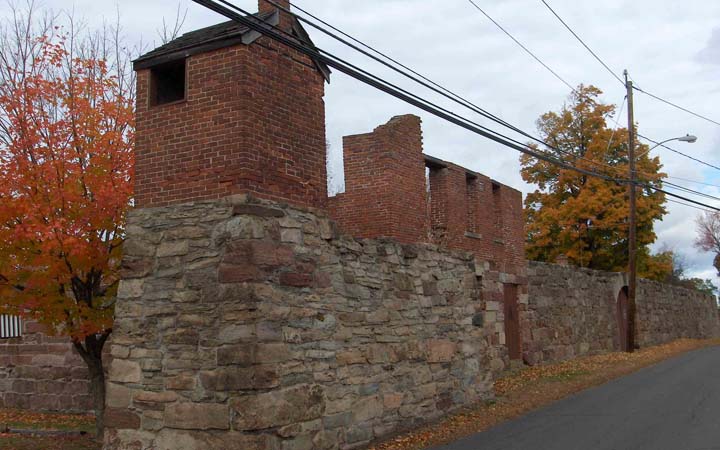 © WTNH.com
Prisons always have a weird, unhealthy connection with ghosts and spirits, like The Old Newgate Prison. It was the first jail ever in the state of Connecticut, and it operated from 1773 to 1827. It mostly held the war's prisoners of the Revolutionary War.
The spirits haunting this place are mostly from that time, especially that there are many prisoners and soldiers who tried to escape but ended up losing their lives.
Old St. Johns County Jail, St. Augustine – Florida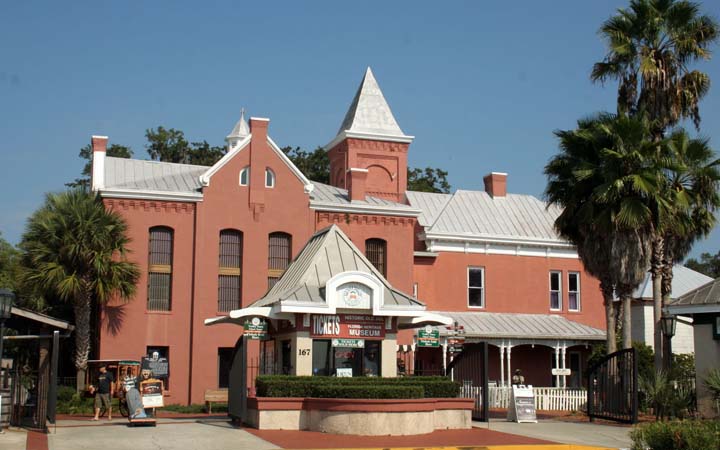 © LandmarkHunter.com
Speaking of jails, here is another one that is also haunted by the most violent criminals of St. Augustine. Looking at the prison from outside, it may look very nice and modern, but the story it hides behind its walls will give you the chills.
Since the jail became a museum, there is a chance for you to spot one of the ghosts yourself. Go on a nighttime ghost tour this Halloween, it may be one of the scariest adventures you will ever have, and also, the most fun one.
Lucas Theatre, Savannah – Georgia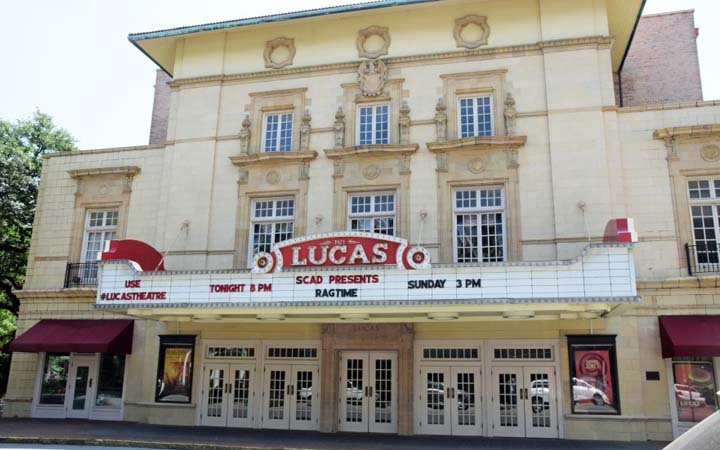 © PinsDaddy
Savannah, Georgia, is a gorgeous city with a lot of history to discover. But somehow, it seems like the ghosts appreciate the history a little way too much so it is haunting most of it, especially The Lucas Theatre.
The majority of people who visited this historic place have reported ghost sightings, including sounds of applause and shadowy figures, even when the place is completely empty.
'Iolani Palace, Honolulu – Hawaii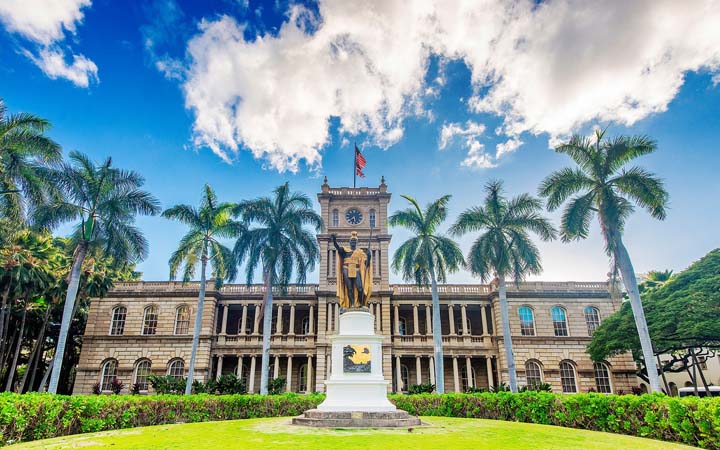 © The Royal Hawaiian
Traveling to Honolulu means we will get to relax on gorgeous beaches, watch beautiful sunsets, and wear colorful outfits. But now, we can also see ghosts… Royal ones!
'Iolani Palace used to be home to the royalty of Hawaii, and now it is the museum of Hawaiian history. The Queen Lili'uokalani and many other royals didn't leave this place after their death, and they have been haunting this palace since forever.
There is a specific room that is known for supernatural activity, the majority of guests claimed they have heard mysterious chanting and music in it.
Congress Plaza Hotel, Chicago – Illinois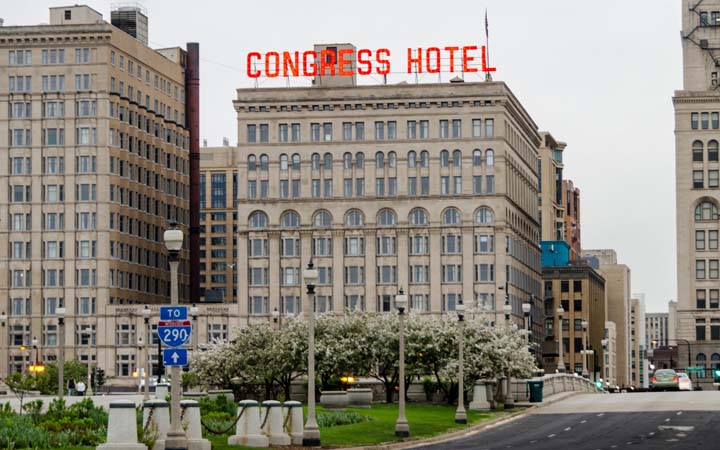 © Alamy
Last, but definitely not least, Chicago's Congress Plaza Hotel has way too many ghost stories. The hotel was built back in 1893 for the World's Fair, and people have been experiencing so many paranormal stuff ever since.
America's first serial killer, H.H. Holmes is said to be attracting his victims to this hotel, as visitors reported. Also, they have seen the ghosts of President Theodore Roosevelt and Al Capone around the building.
In order to understand how spooky this hotel is, the Stephen King's short story, 1408, was inspired by this hotel. How spooked are you now?