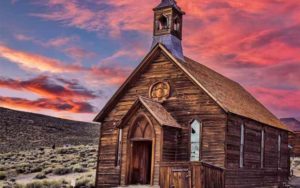 Looking for a scary trip into the past? These American ghost towns will take you on a creepy journey to dig up old secrets and get a knowledgeable dose of horror.
There's no doubt that something is fascinating about witnessing what's left of a time before a population abandoned their town for the sake of finding greener lands.
Ghost towns can be found all over the US, while many are in the old Wild West, others are in the South and Midwest. However, they are all worth visiting. You may even join a ghost town tour if you don't want to go for a solo discovery.
Here are the best creepy ghost towns that will take you back in time.
CLICK ON NEXT TO FIND OUT MORE
#1 – Cahawba, Alabama
©Britannica
Currently an archeological park, Cahawba was once the capital state of Alabama, notably from 1820 to 1825. The ghost town was predisposed to flooding and once the state capital was moved, people started moving out until the town was completely deserted.
Nowadays, both the town and its surroundings are filled with ruins from abandoned cemeteries and streets. There's even a deserted church.
The creepy part is that old Cahawba was constructed on the remains of an older ghost town, which was inhabited by Native Americans.
If you wish to explore this eerie town, it's best to do it by bike.
#2 – Goldfield, Arizona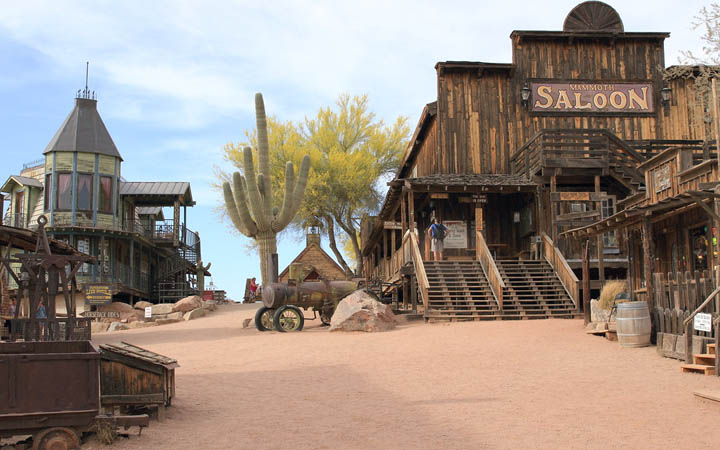 ©Flickr
This place was built upon the discovery of gold in 1892, near the Superstition Mountains. Soon enough, Goldfield extended to include multiple saloons, a post office, a hotel, and a general store. However, everything started to perish once the gold ore had been successfully mined and by the mid-twenties, everyone left.
At the present moment, the town had many of its buildings restored and is thriving as a tourist attraction. There are ghost town tours every day to help travelers explore the unique vibes of the Wild West.
#3 – Bodie, California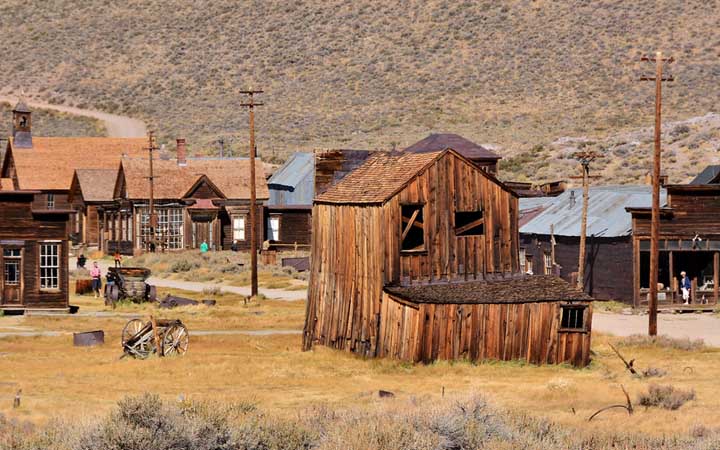 ©Flickr
This another gold-mining town that ended up abandoned by its population, which once included more than ten thousand individuals. Today, Bodie is a California State Historic Park with over 170 buildings that won't be renovated or preserved by the state.
What's interesting is that you can now find wooden houses with dinner tables still inside as well as you can visit the ghost town's saloons, schools, and hotels. You'll only have to pay as little as eight dollars for the admission fee and you can also choose to join night tours and ghost walks.
#4 – Saint Elmo, Colorado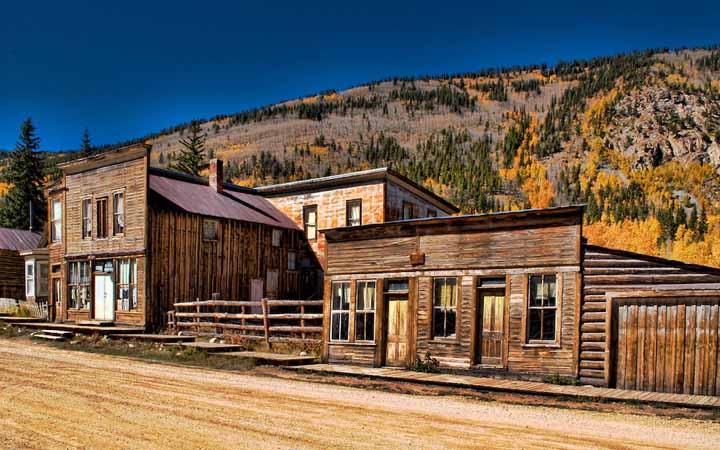 ©Flickr
Established in 1880, the little ghost town of Saint Elmo was thriving on gold and silver rushes, but was quickly impoverished. In 1922, Saint Elmo's railroad tracks were completely abandoned and its inhabitants too the very last train out of there and never returned.
There are some buildings that you can still witness today, however, rumor has it that many ghosts didn't take that last train out of town.
#5 – Missouri Mines State Historic Site, Missouri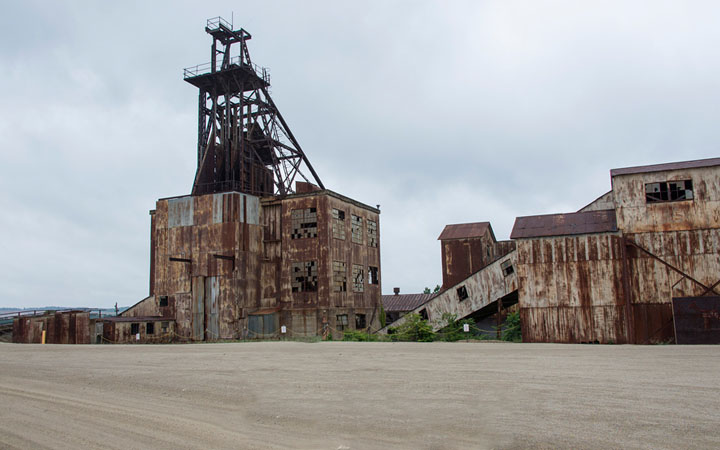 ©Encyclopedia Of Forlorn Places
Mining had resulted in many ghost towns and the Missouri Mines State Historic Site was one of them.
People used to extract the earth's rare minerals at a certain area and as soon as the exhaust what it had to offer, they just leave to somewhere else. The rare mineral in this ghost town was lead, which has been mined in the area since 1700.
Today, the park site still has huge rusty buildings and smelters, which look like a postmodern home for zombies.
If you're interested in planning a trip to this ghost town, be sure to visit the local modern museum where you can learn about the mining trade and take a look at an interesting mineral collection as well as artifacts and exhibits.
#6 – Bannack, Montana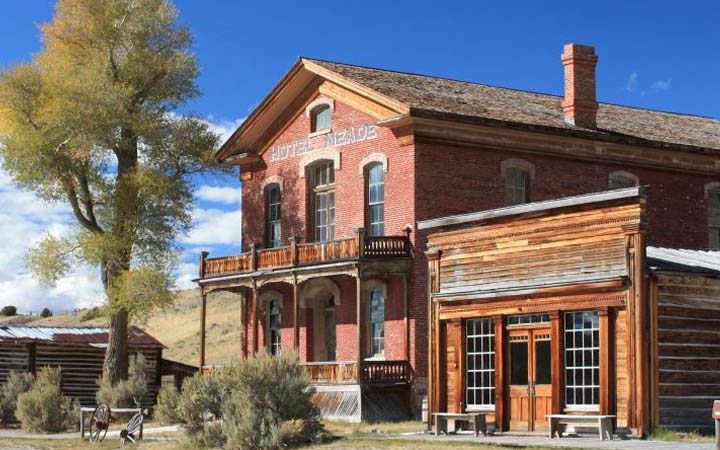 ©Ghost Town Coffee Roasters
This tiny town was established in 1862 when gold was discovered near Grasshopper Creek, and just a couple of years later, Bannack had flourished and expanded to the extent that it became Montana's 1st territorial capital.
Then, more gold was found in Virginia City where the capital moved next. By the 50s, Bannack was made into a state park since the gold rush was long gone.
As for the current time, tourists can still explore over sixty structures that still remain from the gold days.
#7 – Goodsprings, Nevada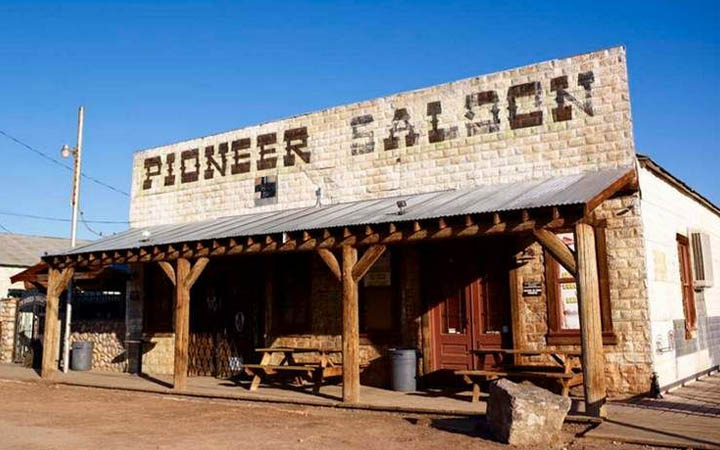 ©Pinterest
Another mining town that was abandoned by its entire population, Goodsprings used to be the center of the silver-mining industry of Clark County. Once the metal had dried off, -just this once- most people ran out of town. Surprisingly, some of them actually did stay and there are a few people who still live there even now.
So go ahead and visit this town. Don't forget to grab a drink and enjoy the real ambiance of a saloon
#8 – Centralia, Pennsylvania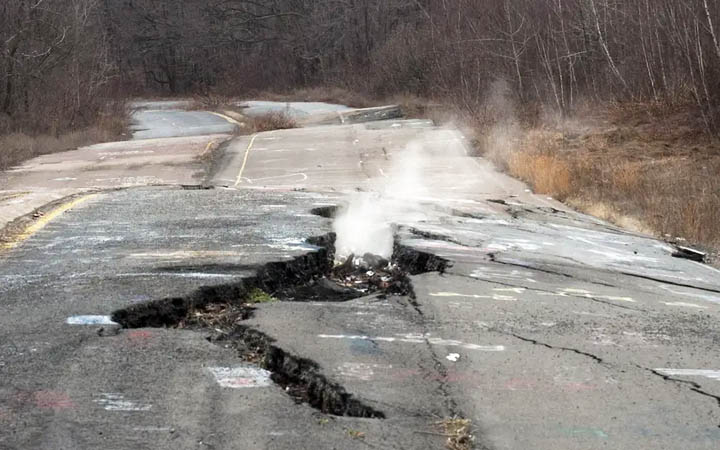 ©Business Insider
Centralia holds one of the most mysterious and eerie ghost town stories. The town knew life after the discovery of mines, just like many other towns on this list, with workers calling it their home. So everything was going just fine until the mines deep beneath the town caught fire in 1962.
The worst part is that the mines kept on burning for decades without anyone realizing the upcoming catastrophe. Later on, the government helped the town's inhabitants escape the deadly sinkholes and fumes.
The town practically died with many buildings and homes destroyed. However, parts of it still remain to this day. Anyone heading into and out of Centralia will notice the deep, long cracks from which the gas is still being emitted. That's why it's called the burning ghost town!
#9 – Spokane, South Dakota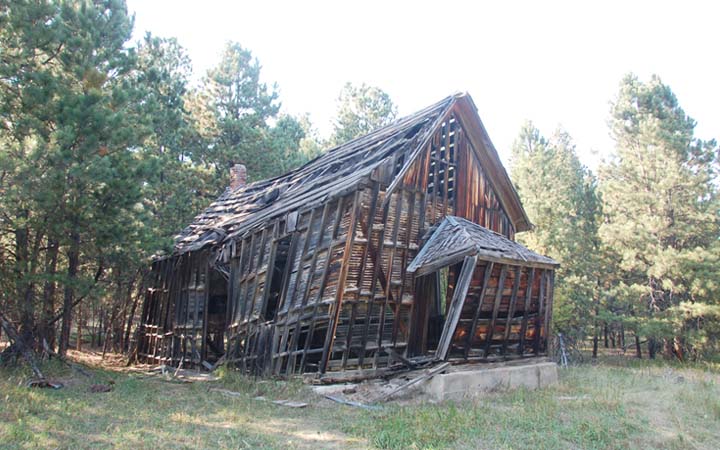 ©jpipsqueak – WordPress.com
Spokane is the only town that remains from hundreds of other small towns that were born during the 1800s' gold rush. In fact, while visiting this interesting piece of Wild West history, you can see cars, houses, cemeteries, a school, and other buildings that still remain to show you what life looked like back then.
However, it should be noted that you can't access this ghost town by car, which stops off the state highway and the only way to get to Spokane is by walking. But don't worry, it's only a mile-long trail, plus, the things you'll get to see are totally worth it.
#10 – Grafton, Utah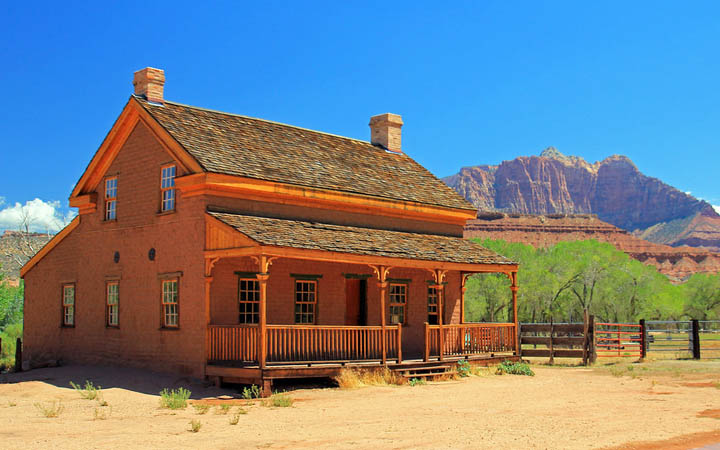 ©Flickr
Grafton was first established by Mormon farmers in 1859. Life circumstances were really harsh at the time, which pushed residents to escape the misery and try their luck in larger towns.
Nowadays, you'll still find many old abandoned buildings and the very first cemetery, in addition to a few individuals who still live there.
The ghost town's structures and history are absolutely worth exploring.
Have you ever visited a ghost town? If not, would you like to? Tell us in the comments. We're always happy to read from you.