Last Updated on January 8, 2020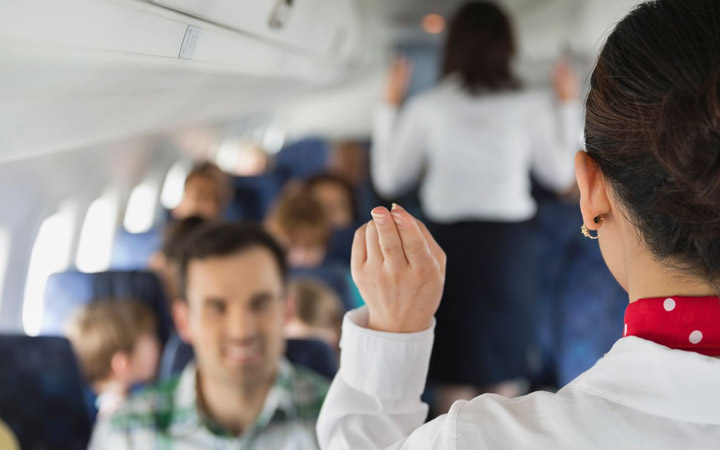 Airplanes are filled with germs, and planes are filled with germs as well, so flight attendants are exposed to a constant danger of getting sick. So, there is no one better to explain how to not get sick on a long-haul flight as well as the flight attendants.
Here is the flight attendant training you need to avoid getting sick before and after your vacation!
IF YOU ARE INTERESTED IN FINDING OUT MORE, DON'T THINK TWICE ABOUT CLICKING THROUGH TO THE NEXT PAGE!
#1 – Stay Hydrated
Staying hydrated is of the essence to keep good health in our daily lives, but while flying is extra important to drink a lot of water. Water will work as an immune system booster, helping you fight up the germs you will encounter during your time in the sky.
Anyone who knows that water is one of the main ingredients for a healthy lifestyle, so on your travel checklist, along with "flight ticket" and "book a room" do not forget "money for bottled water".
#2 – But Avoid Tap Water, Coffee, Or Tea
There is a reason we said "bottled water" on the first point. Tap water on planes can be quite disgusting because the water on the plane tanks has been sitting there for quite a while now. So, in order to avoid getting sick from the water, buy a bottle.
Caffeinated drinks on planes will be made using that same water, so that is also a big no. If you can't go without a cup of coffee, we would recommend you get it at the airport.
#3 – Use Moist Wipes On Your Hands
Using wet wipes to clean your hands will not only leave your hands feeling fresh and clean, as it will also keep the germs away. There are specific antibacterial hand wipes, but you can also use essential oils, hand sanitizer, and hand cream as ways of preventing germ contamination.
#4 – Take An Immune System Support Supplement