Last Updated on September 24, 2020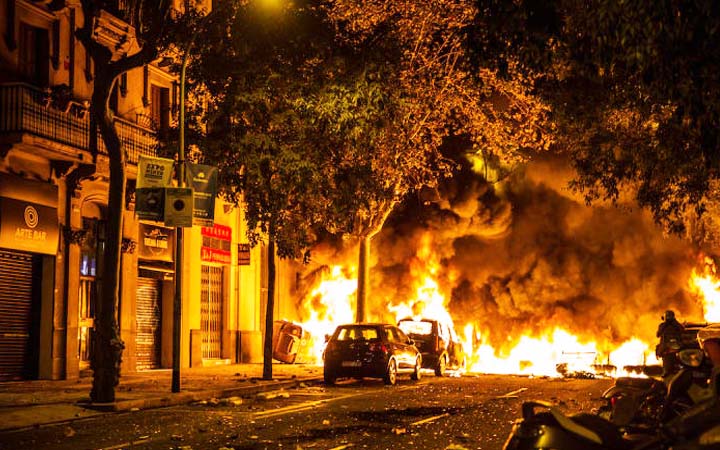 There are plenty of recommended places to visit and enjoy around the world. While some countries, cities, and towns are very popular and receive millions of tourists and visitors every year, other places are avoided despite their natural beauty or fun attractions.
It's sad that the beauty of some cities is marred by a high rate of violent crimes including murder, rape, robbery, and assault. However, some of these cities still receive a good number of visitors from all over the world.
Perhaps it is because their beauty is just too strong to resist!
Here, you will find the 5 most dangerous cities in the US, Pakistan, Korea, South Africa, and Mexico. At the same time, the cities we included are stunningly beautiful and, who knows, you might have already visited or considered visiting one of them!
#5 – Islamabad (Pakistan)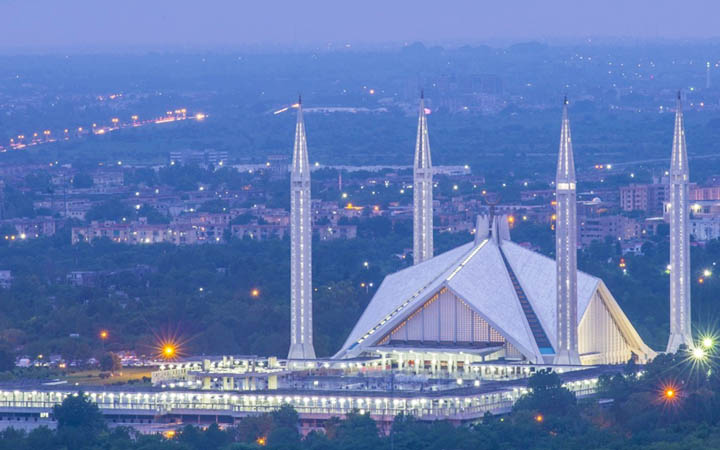 ©Erasmusu
Islamabad, the capital city of Pakistan, is a strikingly beautiful destination. It is modern, lively and has many interesting attractions to visit.
Some of the best things to do in Islamabad include hiking through the Margalla Hills which are part of the Himalayan foothills, visiting the Lok Virsa Museum, known for its fascinating exhibits of the Pakistani culture, or shopping at its famous Itwar Bazaar which opens on Tuesday, Fridays, and Sundays.
Compared to other cities that are considered dangerous, Islamabad is a fairly safe place to spend a vacation in. Yet, you should still take precautions so that your trip can go as smoothly as possible, by staying alert and watching out for pick-pocketers that target tourists.
#4 – Detroit (USA)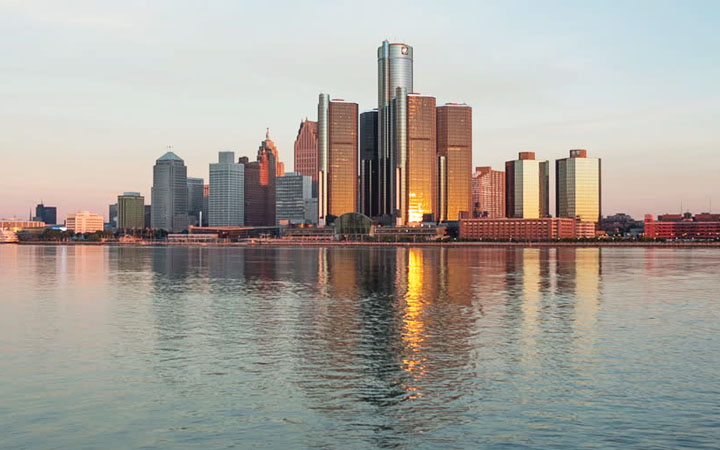 ©Framepool & RightSmith Stock Footage
Another beautiful destination that is plagued by a high crime rate, is Detroit—the largest city in Michigan, United States.
In 2018, Detroit's violent crime rate, which includes assault, rape, murder, and robbery, was 2,008 per 100,000 people living in the city.
This makes Detroit the most dangerous city in the US, second only to St.Louis in Missouri.
However, Detroit has a lot to offer in terms of cultural sites like the Detroit Historical Museum and the Historic Fort Wayne, luxurious hotels like Westin Book Cadillac Detroit, excellent restaurants, bars, theaters, and parks.
Detroit receives a majority of positive reviews on TripAdvisor, with visitors praising its transformation and new cocktail bars, and describing it as an"impressive" and "fun" place to visit.
#3 – Pyongyang (North Korea)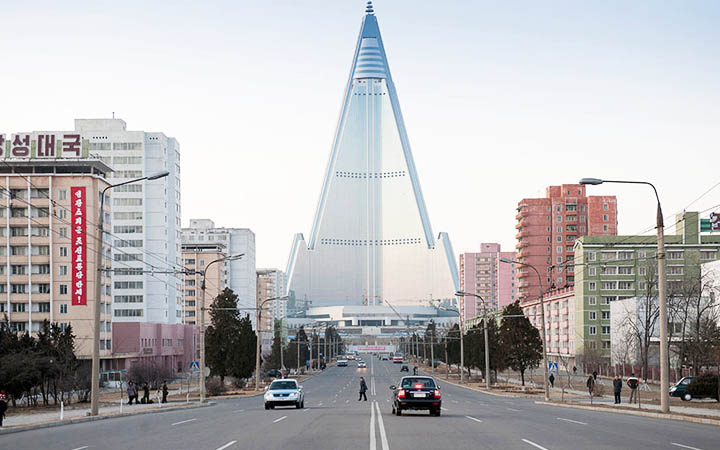 ©ExpatWoman
Chances are you haven't heard much about North Korea in the press aside from Kim Jong-un, the country's political situation and the tragic stories of North Korean "defectors."
Surely, North Korea is a highly secretive country with severe local laws, to say the least, but it isn't just that.
Take the capital city, Pyongyang, for example. Although Pyongyang is currently the world's 17th most dangerous destination due to missile and nuclear tests, it has hundreds of beautiful monuments, high-quality museums, memorial murals, and many more places to see like the Juche Tower of 557 feet, the stunning Pyongyang Metro, or the Taedongmun Gate which was built in the mid-6th century.
If you want to visit Pyongyang, you should read about North Korean law. You will also not be able to travel independently as you will be on an authorized tour. If you don't, it is considered espionage by North Korea.
If you are a U.S citizen, the US government prohibits you from traveling to North Korea if you don't have a special passport from the Department of State
#2 – Cape Town (South Africa)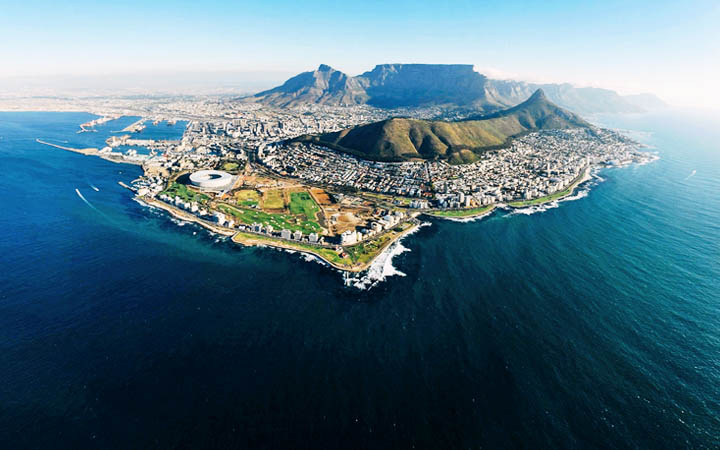 ©Hand Luggage Only
Cape Town is a very popular tourist destination. Could it be because of how dangerous it is?!
Cape Town is a city nestled beneath the south-African Table Mountain, boasting a fascinating natural beauty but also a homicide rate of 66.36 residents per 100,000.
Cape Town, notorious for its gang activity and serial killers, is currently ranked as the world's 11th deadliest destination by the Mexican Council for Public Security and Criminal Justice.
If you're planning to visit this deadly yet beautiful city with scenic roads, breathtaking summits, and pearly beaches such as its famous Clifton 4th Beach, Silwerstroomstrand beach, and Bikini beach, we advise you to keep your valuables at the hotel you checked in and look out for any delinquent activity, however small it is.
Always listen to your intuition!
#1 – Los Cabos (Mexico)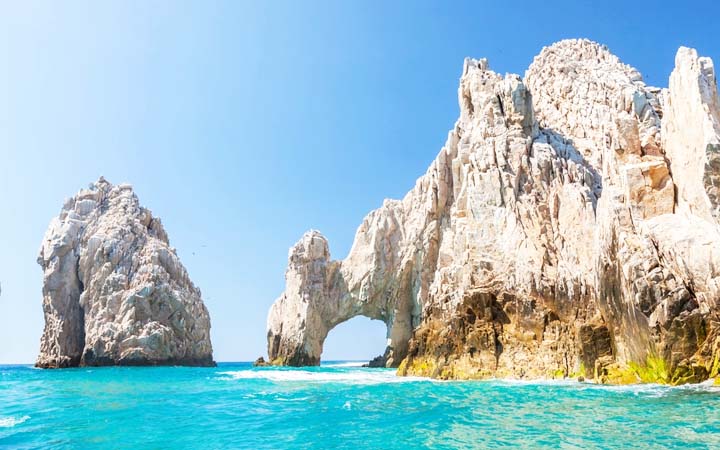 ©The Crazy Tourist
The world's most violent city is Los Cabos in Mexico. This city is both a paradise and a hell on earth!
The murder rate in Los Cabos is as high as 111.33 per 100,000 residents, according to the latest statistics, which indicates the weak security in the city.
Still, Los Cabos is a fast-growing tourist destination that attracted 3 million tourists in 2017 alone, according to the Los Cabos Tourism Board and the Hotel Association of Los Cabos.
There are plenty of exciting activities to do and must-see places in Los Cabos like the Cabo San Lucas Marina, the Arch at the Cabo San Lucas Marina, and the vibrant Cabo San Lucas village.
And those were the five most dangerous yet stunning cities in the world. So…are you planning to visit any?!