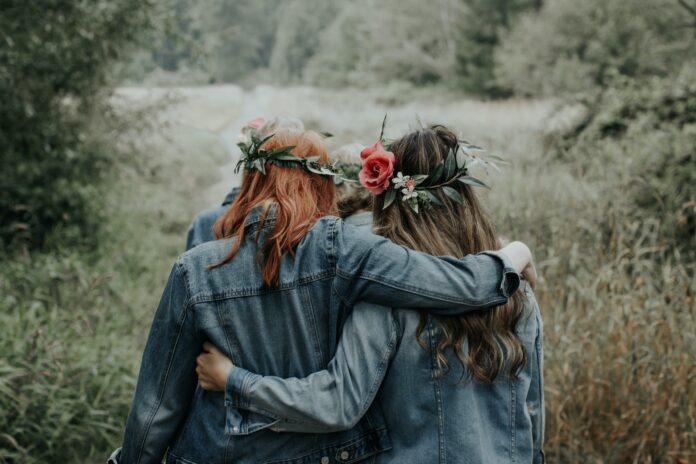 Last Updated on March 3, 2021
The definition of beauty is sensitively relative from an individual or a population to another. It can be both in the inside and outside of a person.
Although what may be appealing to someone, may not be for another, yet some or many people can agree on a certain beauty.
As this 10 countries which claim to have the most beautiful women! Let's check them out:
10. Philippines
Filipinos are known for being the most kind, welcoming and respectful people. They seem to smile so often and love to celebrate. The beauty of this people is also manifested on the outside, the Philippines is the country that has most wins in the Big Four International Beauty Pegeants.
9. Britain
British women are well- mannered and educated, they are the real ladies. You might notice that they have various skin tones and looks, which is because the Britain of today is a whole mixture of different cultures. British ladies are above all beautiful.
8. United States of America/Canada
The American women are both independent and fun, they know how to get their own backs and take a stand. You'll meet them out on every street, though many people prefer the streets of Miami, Los Angeles and New York. Both the Canadian and American women are most beautiful.
7. Netherlands
The Netherlands is a country of free views which is reflected in its people's behaviors. Dutch women are they true embracers of natural beauty, they just don't worry about how they look like.
Almost 60% of women are natural blondes, and their model-looks don't really require much efforts or beauty products. Not just beautiful, they are one of the most successful and stunning models worldwide.
6. Italy
Italians are always up to date with style, fashion and makeup art. Besides food and wine, Italy has the hottest women and men. From Sofia Loren to Monica Bellucci, Italian classy beauties have always charmed the world as they carried on an international beautiful reputation.
5. Venezuela
Venezuelan women have won the prestigious international beauty contests over and over again, and have been featured in famous world ads and magazine fashion shoots. This country has some of the prettiest girls in the world. Their tall and slim beautiful looks aften gets them crowns and awards.
4. Russia
Russians are natural beauty queens, pretty skin and a well-structured face with a mix of east and west, they have incredible charm as well as brains. Russian divas talents can be seen in movies, fashion, music, movies, politics… You should take a look at the Attorney General of Russia to get the country's beauty level.
3. Ukraine
Ukrainian women are kind, generous and gorgeous, even prettier than Russians. Ukranian beauties are known for their luxurious body shapes and natural thick lips. They spend a lot of time on beauty care, flawless makeup and hair styles. They are also very fond of high heels, that every girl in Ukraine has couples of them.
2. Brazil
Alongside football, samba and amazing coffee, Brazil is a country of surprisingly beautiful women. Brazilian women are on the list of highest-paid models and among the American Victoria's Secret angels. As well as the play a major role in they country's festivals each year. Brazil has a tropical beautiful magic, and so are the Brazilian women.
1. Turkey
Turkey is where the east meets west, making an amazing cultural mixture, and it also takes the first place on our list ! Turkey's beauties emerged through cinema and Television series, and are famous for their most photogenic appearences and wonderful figures. Turkish ladies have that most captivating beauty.