<!- google_ad_section_start ->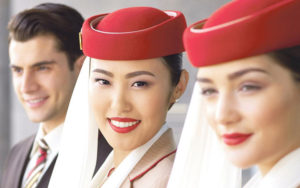 The fact that air traveling was made accessible for the general public brought the need to recruit more and more professionals to help the industry provide a supply that matched the demand, making the flight attendant position not as restricted and glamorous as it used to be.
But this is still a highly praised career, mostly because it allows to travel and collect different experiences around the world. So the competition is tremendous.
And though times may have changed, being a flight attendant continues to be very demanding: there's the constant jet lag, a high probability of having to deal with rude passengers, the amount of time spent away from loved ones, and the set of rules they must follow.
Some of them, as we're about to show you, may seem a bit peculiar at first sight. But there's definitely a reason for their existence. Take a look at some of the things that possibly only flight attendants know.
CLICK ON THE NEXT PAGE FOR A PIECE OF ADVICE!
<!- google_ad_section_end ->