Last Updated on February 24, 2020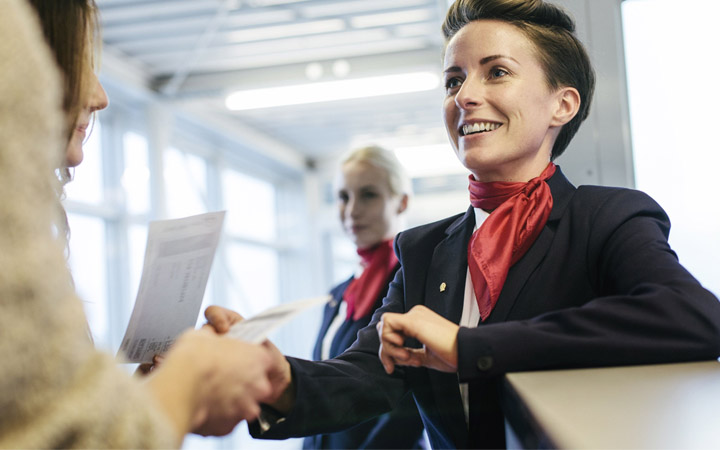 You know how it goes. After you have passed all the security checkpoints at the airport you finally hop on the plane. You look for your seat, put your carry-on luggage in the compartment, sit down, buckle up, watch the crew members' demonstration of the emergency protocol, and the plane finally takes off.
From that point on, it is up to you to decide which techniques and distractions to use in order to survive the boredom of a long flight.
But, do you do the first thing that should be done the moment you set foot in the plane's cabin? Namely, greeting the flight attendants? You might think that they are only there to welcome all the passengers as part of airplane etiquette but that's not all.
Flight attendants use this brief interaction with every passenger to quickly scrutinize every single one of them. This is actually a very important part of their job since it is the perfect time to eliminate potential threats or identify passengers that can cause a delay or even harm their safety.
Once the plane takes off, dealing with eventual problematic situations becomes much harder. It's amazing what flight attendants notice in only 3 seconds, the time it takes to welcome you on board and wish you a nice flight.
Carry on to know exactly what they notice about you.

Usually, when we greet someone, we tend to look them directly in the eyes without even thinking about it. That's one of the flight attendants' secrets: they know that if someone doesn't make eye contact when greeting them, there might be something wrong with that person.
It could be a personal issue, a professional one, or just the fear of flying. As part of their job, flight attendants make sure that all the passengers have a comfortable and enjoyable trip.
If you are nice to them during the greeting and they notice that you might be feeling down, they will go the extra mile to help you feel good during the entire flight.