<!- google_ad_section_start ->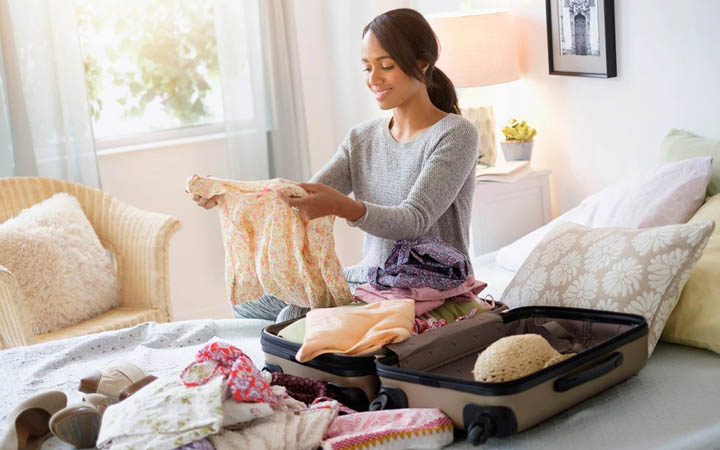 If you think putting your favorite Swiss army knife in your carry-on bag is a good idea, think again. This is but one of the many mistakes that new travelers commit. But worry not, you never walk alone, or, in this case, never fly alone because we have just about the right tips for you.
For starters, it is only reasonable to know about the different kinds of travel bags and what each one is more suitable for. Just remember this for now: your passport, wallet, phone, and other essential items should go in your carry-on luggage. Meanwhile, your precious sharp objects shall be kept safely in different luggage that we will discuss later as we proceed.
As a bonus, we will meet at the last pages to talk about some practical travel bags that come with new tools and options that will make your life easier.
#1 – Things NOT to put in your carry-on luggage
Carry-on bags are your hand-luggage, the ones you put underneath your plane seat and which contain your hand cream or sanitizer, medicine, toothbrush and toothpaste, and electronics like your cellphone, phone charger or earphones. Those are the bare-bone daily items we use, and having them within close reach keeps our minds at ease.
● Liquids larger than the limited quantity:
The things that do not belong in your carry-on luggage, however, are liquids that are larger than 100 milliliters (3.4 ounces). Remember, pack the larger liquids or gels in your checked baggage and save yourself and the line of travelers waiting behind you the pain of airport security complications.
Oh, and do you know what could be more stressful than accidentally finding out that you should not have packed a large quantity of liquid in your carry-on? Having to dig around for that one plastic bag you were sure to place in the bottom of your bag, and as a result, triggering the irritation of those around you at the checkpoint. You don't need more stress in your life.
● Sharp objects:
At the mention of stress, you can guess what will happen when the razor blades, scissors or knife collections you proudly packed in your carry-on set off the airport metal detectors.
In world destinations, including Canada, EU countries, and the United States, knives, save for rounded butter knives, are prohibited aboard an airplane but allowed in checked baggage with the condition of being wrapped accordingly to prevent injury ⁠—as stated at the US Transportation Security Administration (TSA) guidelines.
This brings us to the awaited point we promised to discuss: knowing your bag.
#2 – Bonus: Choose your ideal travel bag
Besides carry-ons, there are other types of travel bags, and each one may serve a specific purpose.
● Wheeled duffel bag:

©unluggage
In addition to how easy they are to handle, wheeled bags come in different designs and sizes where you can safely pack your clothes. You can even pick a duffel bag with detachable wheels and use it the way you want to. And don't forget to pick one with a strong handle and sturdy zippers.
● Wheeled backpack & laptop bags: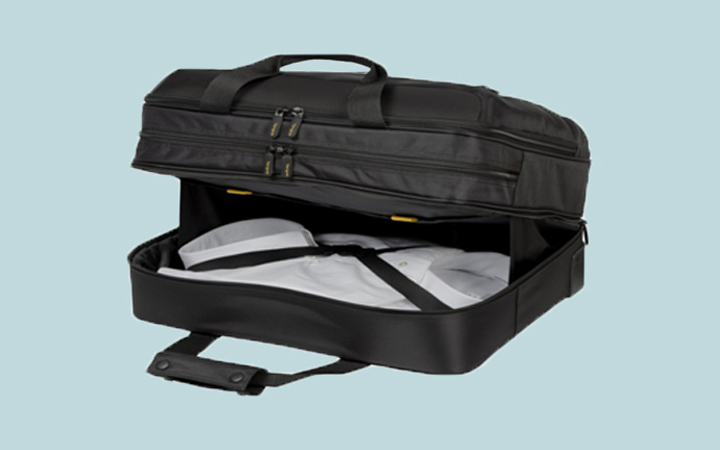 ©Pinterest
Wheeled backpacks also exist, so don't hesitate to use them if duffel bags aren't your thing. Backpacks are already practical but add wheels and they become extra practical.
On the other hand, a tablet or laptop bag is necessary to keep your technological devices intact.
With that said, do not forget to prepare for the security checkpoint as carefully as you prepare your luggage. Take everything you need and learn your luggage rights with relevance to the destination you are visiting.
Have a safe, smooth travel!
<!- google_ad_section_end ->