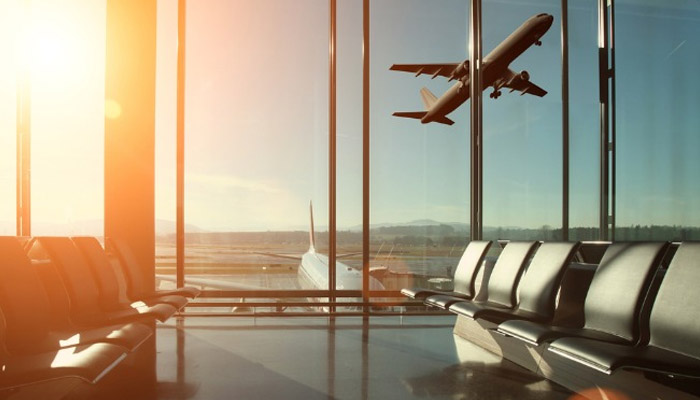 Sometimes it is impossible to avoid paying more for flight ticket bookings – either because you had to book it last minute or because you have your vacation days during high season and the prices are higher. But in any situation, there are always some precautions you can take to make sure you pay the lowest possible value when you book a flight.
CLICK ON NEXT
#1 – Look Into Alternate Airports
Big cities often have more than one airport – look, for example, in New York, where you have the most famous JFK, but you also have LaGuardia, or London, where you have Heathrow, but also have Stansted. Why are we bringing this up?
Well, because airline ticket prices may often depend on the airport you chose to land. While doing online flight booking, if you have many airports to choose from, try looking at the prices of the less famous airport.
They are usually further away from the center of the city but they are also way cheaper (and sometimes you can save a significant amount of money).
Sometimes it can even pay off to fly to a different city (or even country: in Europe, for example, you can fly to Belgium if you want to go to some city in northern France) and then catch a train or a bus.
Maybe start a Google fare alert and keep your eye on their offers, as you might get a cheap flight to a place that is not where you want to go, but it's near, and poof, you get your dream vacation for the cheapest price.
#2 – Browse The Web In Incognito Mode
Sometimes you search for a route and you get a price, and a moment later you search again and the price is different. "Why did the airline ticket go up?" you ask yourself. Well, it has been suspected that search engines might be showing higher prices for routes that you have searched before.
Basically, this lets them know you really want to go to the places you are searching constantly and therefore they assume you will be willing to pay something extra for that trip – and so they raise their prices.
Analysts at Airfare watchdog say that this is a myth, but the truth is that many people claim to have seen their airfares raise after searching for the route more than once.
Since you have nothing to lose, just do your research in incognito mode and check for yourself if this is one of the best ways to book a flight or not.
#3 – Avoid The Days When Prices Go Up
Analysts claim that airlines tend to have flights on sale earlier in the week, so Tuesdays and Wednesdays are great days to get cheaper plane tickets and therefore the best days of the week to book flights, at least domestic flights.
This happens because people usually plan for their vacation during the weekend, when they have more time, and the middle of the week has fewer sales.
Either way, if you subscribe to a flight price tracker you will be able to get some help booking flights that are not only that expensive but that will also take you where you want to go.
But things might change when it comes to international flights, so what is the best time to book international flights? Different countries have different patterns to which they update their fares; so again, the best way is to keep your eyes open.
Also, try to book your flight in advance, because last minute flights are often super expensive, and if you have the chance to plan ahead there is no need for that.
#4 – Avoid Flying On Friday Or Sunday
We know, weekend getaways are quite tempting, but sometimes your wallet is going to disagree. One of the things to pay attention to when trying to get cheap flight booking is the day you chose to travel.
Because so many people want to enjoy their weekends and explore places they have never been to, or because executives often fly back home on Friday, airlines take advantage and raise the prices.
Try to book your flight and hotel from Wednesday to Wednesday, for example, and you will likely get a better rate for both your airplane ticket and your stay.
#5 – Don't Settle For The First Deal You Find
Tips for booking flights could be as easy as using a website that compares multiple fares, but is this reliable? We are not quite sure. They each have their own search algorithms and this will often translate into different prices.
Search for the best flight booking sites and then try to do your research in as many as you can, so you can make sure that you are getting the best deal for you – and this doesn't apply to price only, since you can also get a slightly higher price but with a better schedule, for example.
#6 – Avoid Tight Connections
Sometimes you will get a super good deal for a trip you always wanted to do but it has a downfall, and that downfall is that you have a connection.
This can be bad in two ways: you can be at some random airport for the longest time or you can not have enough time to switch from one airplane to the other. This is a classic flight ticket mistake that apparently is sparing you money but it can end up costing you way much more.
If you are going to book a flight that has a connection, try to make sure that you have at least two hours between each flight.
#7 – Don't Just Look At The Airplane Ticket Price
Sometimes a cheap plane ticket doesn't necessarily mean a cheaper vacation and this is something you need to be really careful about, because it can cost you way more than you expected, both financially or when it comes to your wellbeing.
First, see if those attractive rates include all the taxes and fees or if you are going to have to pay a lot more for extras, like checking a bag for example.
If you have an early flight you might need to stay at the airport hotel (if you are not the sleep-on-the-floor kind), and this might be pricy.
Your comfort is also something to take into consideration since cheap airfares often translate into very little comfort.
Also, still considering connections, keep in mind that a cheap flight with a long connection will cost you energy, and this is something you need to take into consideration – basically, weigh your costs, all of them.