Group travel has become widespread and group travel packages are everywhere. People opt to travel together more and more because they feel that the group will offer them an increased sense of security. More importantly, travel groups tend to spend less per individual than a solo traveler would.
However, it is important that the finances of the group be split, in order to keep confusion at bay. For example, if you choose to go on a trip aboard with your friends, it is important that you know how to manage your expenses (flights, hotel rooms, food, entertainment, etc.); otherwise, trouble may arise.
There is a multitude of money management apps that can help you do the trick. Expense trackers—or money trackers, whatever you want to call them—are widely available for iOS and Android devices, which means that you will be covered for most of the calculations.
Spending tracker apps will help you… well, track your spending. There are, however, other ways to make sure that the bills are indeed split, and in this article, we are going to tell you about them.
IF YOU ARE INTERESTED IN FINDING OUT MORE, DON'T THINK TWICE ABOUT CLICKING THROUGH TO THE NEXT PAGE!
#1 – Have the Right Cards and Some Cash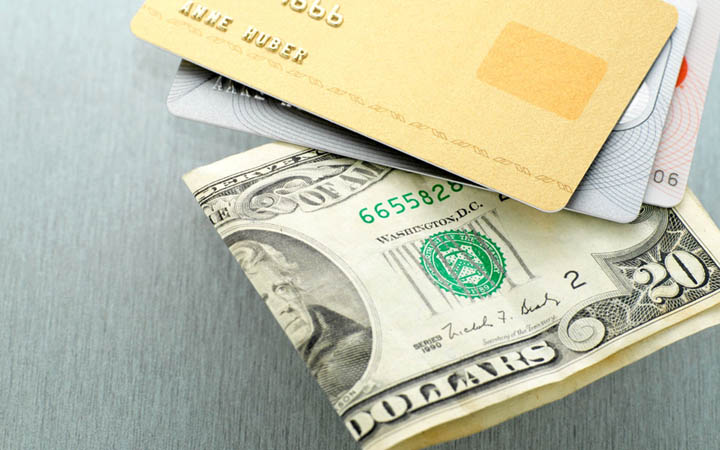 When traveling aboard, it is important that you know the fees situation in the country to which you're traveling as well as the fees that you credit card provider might charge you. There are transaction fees, ATM fees.
Your bank will mostly charge you 3% on every transaction you make in a country abroad, which can be very expensive sometimes. Therefore, you need to see if you can get a credit card that is fee-free.
Moreover, if you withdraw money from a foreign ATM, you will most likely be charged a fee as most American Banks don't have ATMs abroad. All these fees should be calculated to the overall amount of money that you will split with your friends. Also, make sure that you get a good rate when you exchange currency.
#2 – Pay on Rotation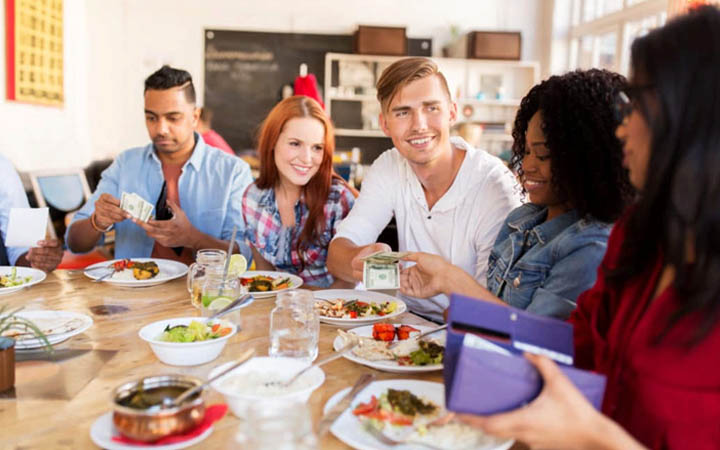 ©Money Crashers
Sometimes, one does not even need an expense manager if one were able to reach a compromise and split the bills in an amicable way. Say, for example, that you are traveling with two of your best friends to Prague, Venice, and then Stockholm.
In all of these cities, you plan to visit museums, art galleries, watch some plays, and attend the opera.
Instead of a money app or a budget app, agree that each will pay for something. One gets the transportation tickets, another gets the tickets to all the places that you want to visit, and another gets the food. This way, you will save yourselves the headache of wracking your brains about who paid for what and who owes whom.
#3 – Track the Money Using a Dedicated App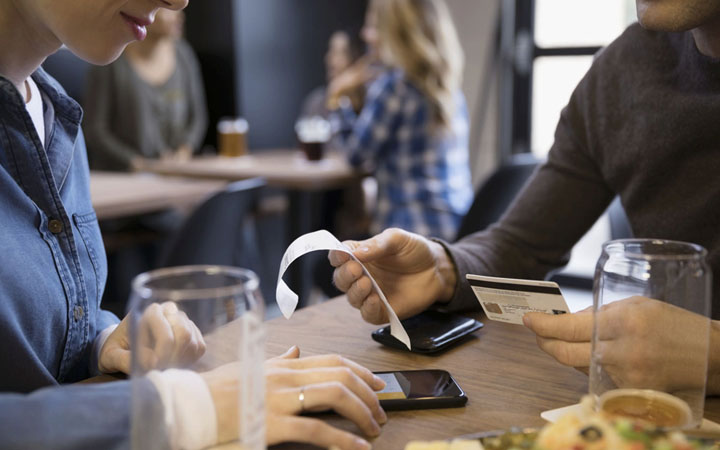 ©The Balance
If you feel that tracking the finances will be fairer to all the parties that are participating in the group trip, do that. When you're traveling abroad with friends, make sure that you download a free money app and tell your friends to get an expense tracker app on their phones as well.
This way, you will always keep track of who paid for what and be able to split the cost without any trouble. However, this includes some work.
To make the matter easier on you, get some of the best budget apps out there, such as Splitwise and Splid, which allow you to create groups, add expenses or IOUs, and the app will tell you who should pay whom. You can also split the costs by percentage, which is sure to keep everyone happy.
#4 – Use and International Transfer App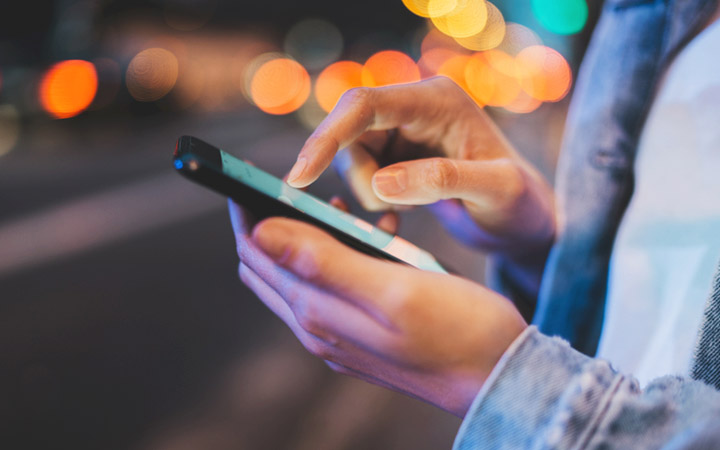 ©TransferWise
If the friends with whom you're traveling are living abroad, it can be very costly to send them the money you owe them. It will be equally expensive for them to send you the money they owe you.
Therefore, make sure that you use international transfer apps that do not charge very much on money transactions between countries.
For example, there is TransferWise which allows you to transfer money using real exchange rates (no unnecessary increases). Moreover, you can register for free and send money to many countries around the world.
TransferWise claims to save people more than a billion dollars of fees every year, making it one of the best money-saving apps.
#5 – If an App Has a Splitting Feature, Use It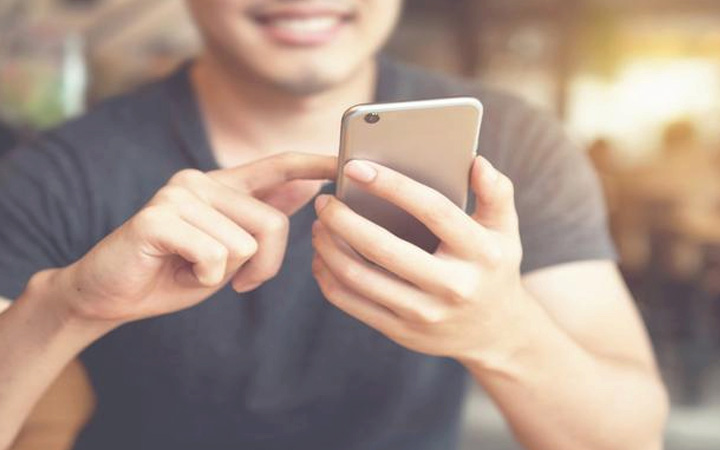 ©Panama Equity Real Estate
Keep in mind, moreover, that some apps, such as Uber and Airbnb, provide their customers with a splitting feature, allowing them to split the cost of a room or a ride, for example, without having to do the calculations themselves.
Make use of this feature will save you the hassle of having to document your expenses, allowing you to enjoy your trip more and not worry about who owes whom money.
Not all service apps there are will offer you this option, but it is safe to check. Make use of this feature as much as possible in order to remain happy and not go into any unnecessary arguments about money.
Don't hold off that trip you've been planning. Now that you know about how you should go about splitting the costs of everything during the trip, you have reason to go and have some peace of mind. Get your budget manager, or the best finances app, in order and travel abroad with your favorite friends.
Before you go, tell us in the comments below if you've ever had trouble splitting the bills with friends while traveling abroad.