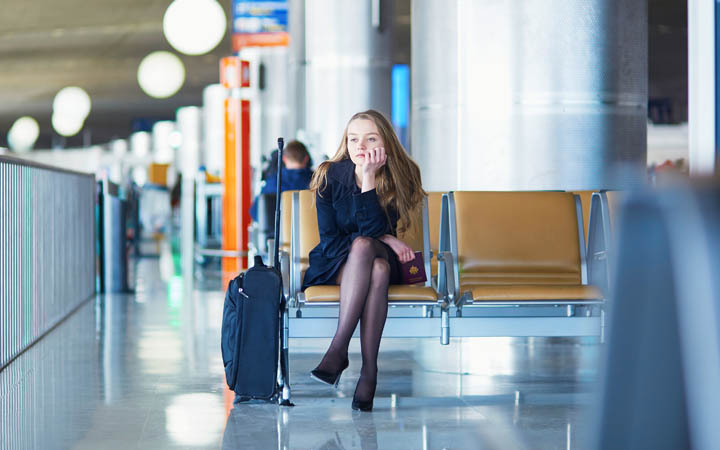 © The Nibbler
Once you decide on your flight date and book your ticket, the countdown begins! You start racing time hoping to get everything done before you finally hit the road to the airport and hop into the plane!
Traveling is with no doubting a stressful process. However, not planing it properly can lead you to experience many troubles that might even ruin your entire vacation!
Whether it is your first trip or you have already traveled several times before, you can always improve your air travel experience by easily avoiding these common mistakes that you might be unintentionally making!
To continue reading, don't hesitate to click through the NEXT page!
Walking Barefoot Through Security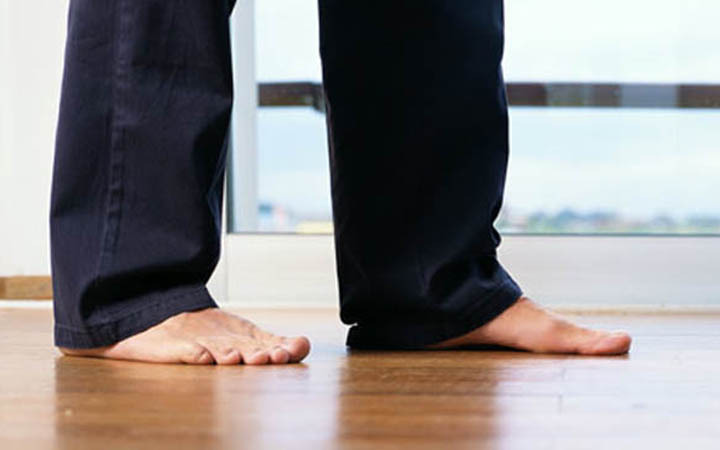 © Daily Mail
When it comes to traveling by plane, most people would wear something comfortable such as slip-on shoes thinking that this would make their flight smoother and better. But the truth is, they are very wrong!
Most travelers would forget to pack their socks and then end up walking barefoot through the airport security. Of course, you don't wanna experience that and walk on a dirty floor! Otherwise, you will want to immediately wash your feet!
In this case, the best thing you can do to avoid this situation is to keep a pair of socks on. It's true that socks are not enough but at least they can protect your feet from potential infections!
Not Sanitizing Your Hands After Using Security Bins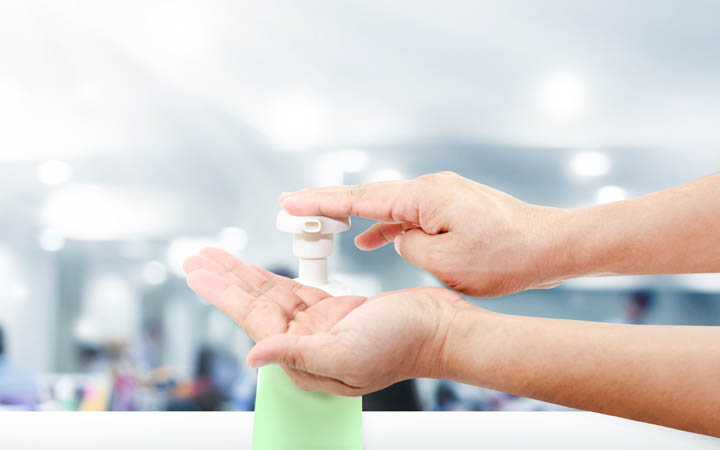 © smartertravel.com
Let's face it! No matter how hard you try, you cannot avoid using the bins at airport security, except in a few cases. Say, if you are using TSA Precheck, you don't have to take off your shoes or remove your 3-1-1 liquids from your bag!
However what you should know is that these bins at airport security are teeming with nasty germs and dangerous bacteria. In fact, a study conducted by TODAY has dumped in two bins for the X-ray machine and revealed the presence of some dangerous bacteria.
And that's not everything as one of the bins found to be teeming with fecal matter. So, next time you take your phone out of the bin, make sure you wipe it before you put it in your face! And don't forget to do the same for all the other stuff you put on the bin!
Drinking From Water Fountains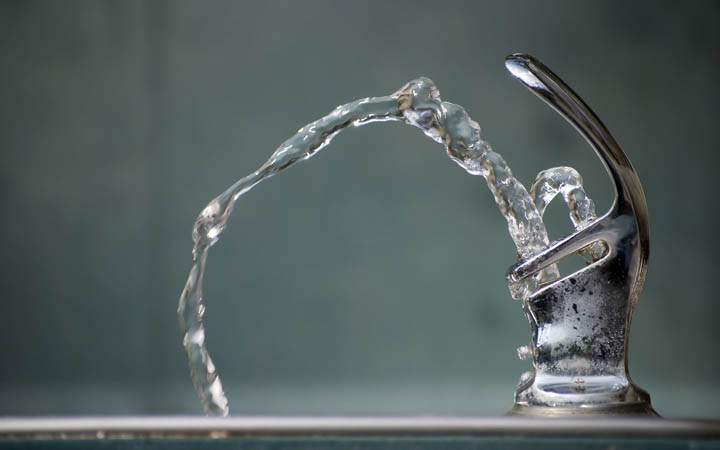 © smartertravel.com
According to a study conducted by Canada's Toronto Star newspaper, drinking from water fountains can put you in great risks of developing serious gastrointestinal issues and pneumonia-like symptoms.
And this is due to the fact that water fountains are found to be home to some harmful pathogens including E-Coli and Legionella. This water can be more dangerous for children, pregnant women, and people who are already sick!
Using Your Smartphone While Eating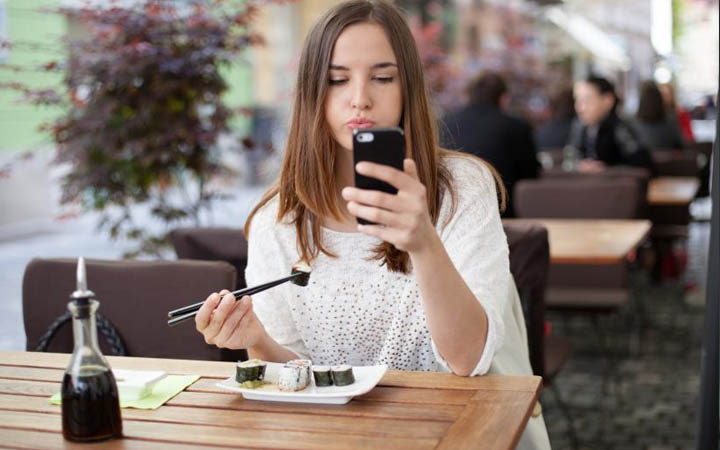 © Medical Daily
In addition to being a bad etiquette, using your phone while eating can harm your health! So, whether you use it for the company when dining alone or very simply when you are in need to look up something quickly, using a phone while eating is definitely a big ''No''! In fact, studies expose that phones are dirtier than a toilet seat!
They are pretty filthy and carry all kind of bacteria. So, what happens is that when you eat and at the same time use your phone, you make it easy for bacteria to travel from your hands to your mouth and then to other internal organs.
However, if you don't have a choice but to receive the calls and write back the e-mails, make sure to sanitize your phone with wipes, especially when you take it out of the airport security bin.
Not Wearing Slippers Or Flip Flops
© smartertravel.com
The warm, carpeted bathroom floor in your hotel room might seem really appealing but guess what? It might be a perfect breeding ground for nasty organisms such as athlete's foot fungus.
Therefore, wearing your slippers or flip-flops is always a wise idea, especially if you are using a shared bathroom in a hostel or hotel's gym. So, you'd better be more careful!
Using The Remote In Your Hotel Room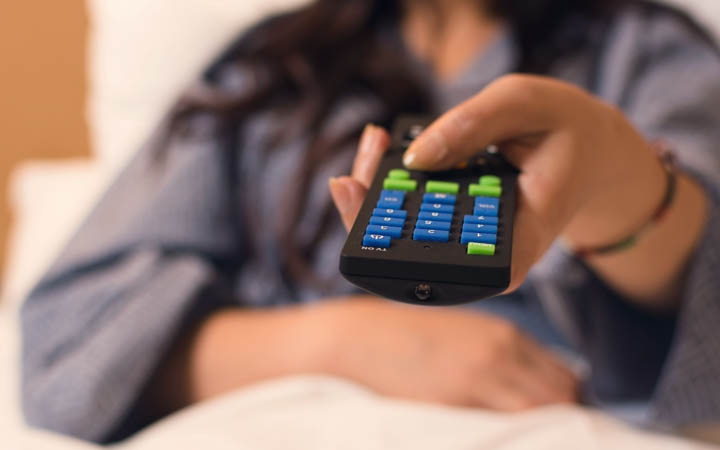 © smartertravel.com
A study conducted by the University of Houston, remotes are among the filthiest and dirtiest items you can find in a hotel room. Hence, before you touch it, remember how many people did before and how rarely it gets disinfected!
However, if you are feeling bored and tempted to channel surf, make sure you use something to hold it with like a disposable shower cap.
Using The Airplane's Bathroom Barefoot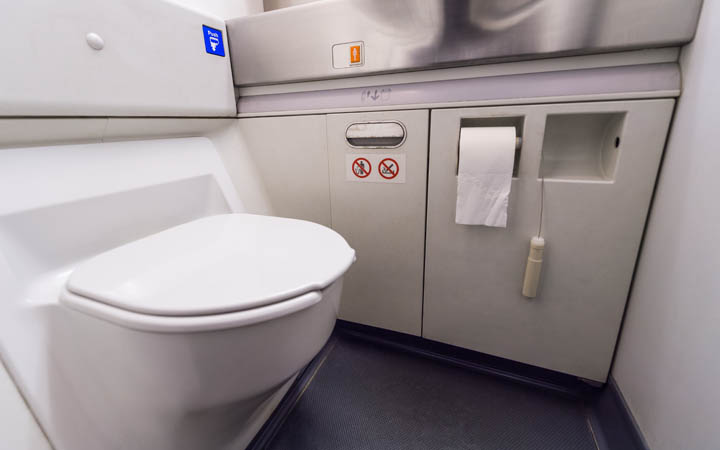 © smartertravel.com
Unfortunately, it is very common to see flight passengers visiting the plane 's bathroom without shoes on, which is really disgusting! Let's face it! The airplane's toilet is really dirty and it's very common to find a mystery puddle on the floor. The last thing you would want to expect is that liquid seeping in through your socks! Yuck!
In fact, some flight attendants have confessed that they never step into their houses wearing the same shoes they have worn into a plane's lavatory, which clearly explains how dirty is the plane's bathroom!