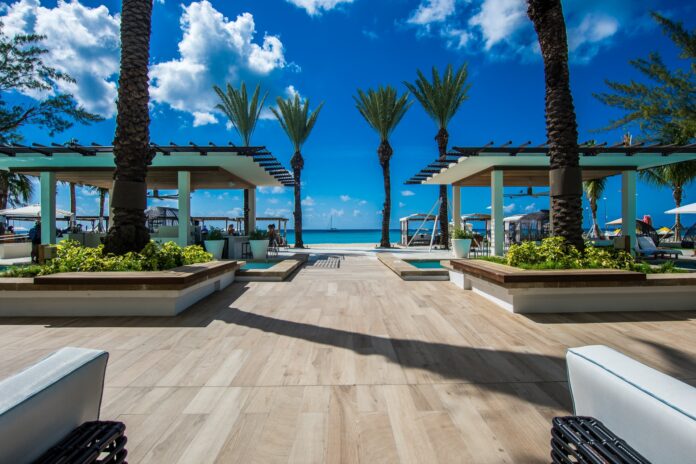 Last Updated on February 22, 2021
Spending a week in the Caribbean paradise is every person's dream vacation. Nevertheless, most people don't even explore Caribbean hotels and flights because they think such a trip implies a huge financial effort. But that's not necessarily true. You don't need to spend a small fortune to travel to the Caribbean and have an amazing time with your soulmate, friends, or family. After all, there are many different destinations in the Caribbean islands, and not all of them have a premium price! Just so you know, the region has more than 700 islands. So, yes, it is possible to schedule a vacation to the Caribbean on a (relatively) tight budget. Let's check some places that offer great value for the money.
7. Barcelo Solymar, Cuba
Located on the seafront of the Varadero beach, one of Cuba's most popular tourist attractions, the Barcelo Solymar, is ranked as one of the best cheap Caribbean hotels in all major travel sites. Clients who stayed in this hotel praised its location, the friendly and caring staff, and cleanliness. It also has amazing pools and a lovely view of the Caribbean sea. If you have always been curious about visiting Cuba, this might be a great option. Price: from per night – you can find cheaper hotels along the Varadero beach, but this is probably the one that offers the best value for the money.
6. Hotel Gran Jimenoa, Dominican Republic
The Dominican Republic is known for its luxury resorts on the shores of the sea, where every room has an amazing view of white sand and clean water beaches. At least that's the thing that first comes to our minds when we think about this country. The Hotel Gran Jimenoa is quite different from this imagery. Located in the city of Jarabacoa, in the heart of the country, it is surrounded by a natural landscape – the Jimenoa river can be seen from many of its rooms. You can enjoy the amazing Dominican beaches and get back to your hotel amid the green vegetation to relax a little bit more at the end of the day. Price: from per night – as you can see, it is possible to have extremely cheap Caribbean vacations.