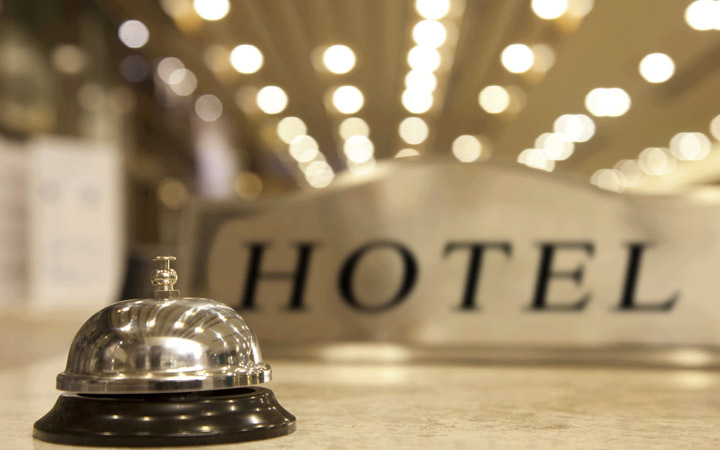 If you're booking a hotel room for someone else or for yourself, you're always looking for the cheap hotels, last minute unsold hotel rooms, or the best hotel deals the market has to offer you at the time of your search. The moving force behind the nature of such a search is saving money!
Finding cheap hotel deals is one of the easy ways to save money. However, there are multiple ways you can follow to save money while you book hotels. In this article, we're going to tell you about the best way to save money (actually ways!), besides finding cheap hotel rates, that will make your bank account really happy!
Keep reading the article, therefore, to learn the money-saving tips that will save your money every time you go booking hotels. Save money, live better—that's what money-saving experts would tell you!
PLEASE CLICK NEXT TO READ ON!
#1 – Check Price Ranges and Book Later
There are multiple hotel booking apps that allow you to check price ranges for the hotels that are present in the destination of your choice.
Oftentimes, you will be able to save money by finding some very interesting hotel deals! Once you find the deal that will save you the most money, don't use the website or app (Booking.com/ Kayak) to book.
Call the hotel directly; they will probably offer you a reduced price and some additional advantages that you wouldn't get otherwise if you book from the booking app/website.
#2 – Help Someone
By that, we mean the following: help someone get rid of the burden of having paid for a hotel room that he or she will not use.
If someone, for example, had to cancel their trip, websites like Roomer allows them to sell their hotel room reservations. Looking for rooms on Roomer-like websites will allow you to save money on your reservation by finding the best hotel booking deals.
#3 – It's Okay to Rebook
Unless you already paid for your reservation, and unless you cancel the reservation within 48 hours, you cannot be charged a dime. Therefore, don't be afraid to cancel and book another cheaper hotel room. This is one of the best ways to save money, besides cheap hotel booking.
For this reason, always make sure that you keep looking for cheap offerings in the same hotel with which you reserved your hotel room.
#4 – Use Coupon
Coupon codes are a godsend! Therefore, if you want to save money while booking hotels, make sure that you look online for any available coupon codes.
These are usually offered by the hotel itself and allow you to save between 5% and 20% of the original price of the hotel room. This is one of those hotel saving tips that you need to keep in mind always, because it tends to be forgotten a lot!
#5 – Account for Taxes and Fees
Hotel rooms don't come alone; they come accompanied by extra taxes and annoying fees that you need to take into consideration whenever you're booking a hotel room.
If you plan, for example, to stay in a hotel room for a full week, the combined amount of fees and taxes can go as high as $100. If you find a great hotel room rate, make sure that you get an idea about the fees and taxes associated with it.
#6 – Ask for the Lowest Rate
If you ask to reserve a room, you will be given the standard rates that every customer gets. However, there are other rates, which are lower, that you will not be told about until you ask for them yourself.
Therefore, your first step to learning how to save money on hotels is to teach yourself to be bold enough to ask for the lowest prices that the hotel of your choice has to offer.
#7 – Check the Types of Rooms
Naturally, there are a lot of types of hotel rooms, and they differ a lot in terms of the way they are priced. Rooms that have a single king-size bed, for example, cost way less than a suite.
Therefore, when you get the quote concerning certain hotel room, make sure that you ask about the room type. If the price seems high, the hotel room might include two king-size beds, which make its rate higher than an ordinary one.
#8 – Prolong Your Weekend
Instead of taking Friday off, make sure that you extend your weekend until money. This way, you will get to book the room from Saturday through Monday, meaning that you will be able to get some really great prices, especially that hotel rooms tend to have cheaper rates on Sundays.
This is one of the best ways on how to save on hotels, so make sure that you take advantage of it if you plan to have a weekend trip any time soon.
#9 – Look for Grand Openings
Your answer to how to save money on hotels sometimes has to do with your ability to spot opportunities and take advantage of them. Such opportunities include new hotels or ones that are soon to be opened. Usually, such hotels will be advertised as having very low rates for their hotel rooms.
For this reason, you need to take advantage of them and book with them, especially that everything will be new and the service at its best.
#10 – Read the Reviews
Don't be misled by stars, as the number of stars a hotel has isn't always reflective of the service that the hotel offers to its occupants. Make sure, therefore, that you read those reviews customers usually leave behind.
Such reviews often contain detailed information about the services the hotel offers as well as the quality of those services. They are very candid and rarely biased. These reviews will save you money if they keep you away from a hotel that has a bad reputation.
This is how to save more money when out looking for hotel rooms to book. Make sure, therefore, that you keep them in mind for your next trip so as not to waste money unnecessarily on a hotel room that you could get for half the price, for example, somewhere else.
Before you go, tell us in the comments below about the worst hotel experience you've had so far.